What the All-Blacks can teach us about making decisions under pressure?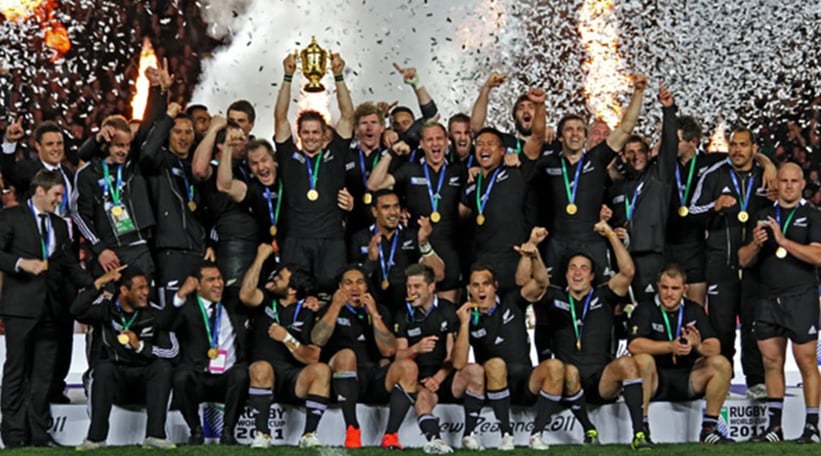 Most people feel pressure. The heart races, the body heats up, and you lose your train of thought. You feel pressure when you're put on the spot in a meeting or playing the final hole in golf - when you are one stroke ahead. In both situations, we often panic and can't think straight. However, we can harness these feelings effectively if we follow the Red-Blue model created by Dr Ceri Evans. This simple yet powerful method was used by the All-Blacks to win the 2011 World Cup. On the eve of the 2019 Rugby World Cup, I hope we can all stand up to the pressures that come our way.
The red-blue model
The All-Blacks were going through a tough time in the mid-2000s. They were the best team in the world, but their fear of losing overwhelmed their ability to win. They continually choked. Some players were having trouble controlling their emotions on the field. They were faltering under pressure and were not performing as they knew they could. So, with the help of Dr Ceri Evans, a psychiatrist and former Rhodes Scholar, they learned to overcome their troubles.
I was privileged to meet Ceri Evans at a YPO event earlier in the year. Ceri shared the results of his work with sporting teams and businesses alike. Evans' model consists of two parts: the red and blue, which match the way our brains are structured. "Although nearly all mental tasks are based on a combination of left- and right-hemisphere activity, one will dominate, because they function very differently in terms of the types of information they process. The right hemisphere and our limbic system and brainstem deal primarily with feeling, and our left hemisphere is responsible for the thinking,"Dr Ceri Evans explains is his book Perform Under Pressure.
Red head is when you are H.O.T. or as the acronym states heated, overwhelmed and tense. You can't reason, the game is moving too fast and you rush the decision-making.
Blue head is the opposite: you are calm, in control, and you retain your awareness and decision-making ability, which allows you to deliver a top performance.
To make it work, you need to do three things. First, set yourself up to stay in a blue head always. If you can't do that, then you need to sense the cues when you are entering a red head. Once you identify these cues, you need to use a physical or mental trigger to get yourself back into a blue head. The All-Blacks were encouraged to have a personal trigger to make the transition from red to blue. One player started jumping whenever he felt red, which helped ground him and another pictured himself in the stadium looking down so we could get his perspective back.
Richie McGaw, the former captain of the All-Blacks, explains in Evans book, Perform Under Pressure "…that Ceri told them that is okay to feel pressure. He showed us ways to manage ourselves differently. Over time we changed the way we dealt with pressure. In 2011, the match was touch and go, I felt I was going into the red like 2007 but I didn't. The tools that Ceri had given me had worked."
Moving from red to blue in business
The red-blue model can apply to a lot more than rugby or sports. You can't avoid pressure running a business, but it is also a good idea to seek help and take the necessary steps to use the thinking side of our brain more in decision-making.
Our business purpose at Phocas is to help managers understand their data. I'm not a neuroscientist, but I like the way Evans' red-blue model translates into his notion of step back (getting out of the red), step up (getting into the blue) and step in (getting in and making the decision).
To really step-up and step-in, a manager often needs a better sense of the underlying data. However, you also need to act fast. If you have to get a data scientist or your IT team involved to get the information you need then you have the lost the moment to make the data-driven decision.
But if you do have the right tools to get the small data yourself, that is relevant to your business and the situation you are assessing, then that's the bit that will allow you to step in more effectively, and faster. That's when you are going to make right decisions. If you don't have access to a credible source of critical product, customer, sales and team performance data, then most of your choices comes from gut instinct in the red head. Data allows your blue head a chance to make better decisions.
To learn more about Dr Ceri Evans' red-blue model get his book here.