Phocas helping Abcoe Distributors focus on growth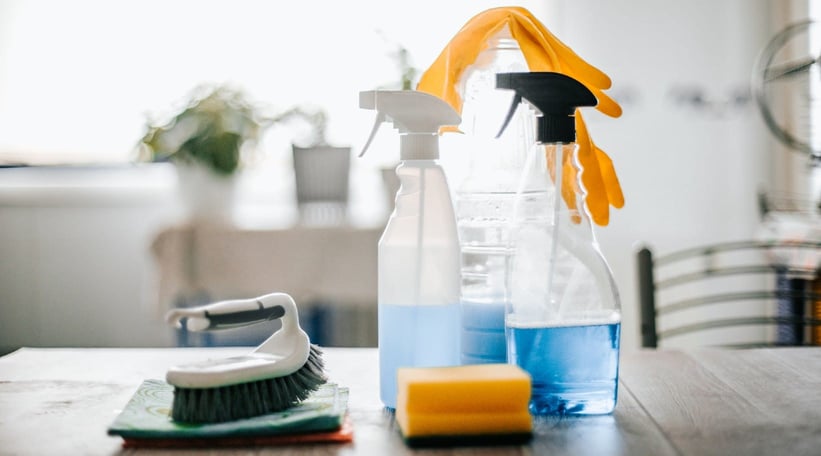 Leading supplier of consumables reduces reporting frustration by moving to flexible business intelligence solution.
Reporting challenges
Prior to engaging Phocas for business intelligence the company was running Sage Evolution, an accounting platform with basic reporting features.
It was the system's reporting challenges that jumpstarted the company into pursuing a new analytics solution.
"We had too restrictive reporting capabilities," said Rodney Macnamara, general manager of Abcoe Distributors. "We had generated half a dozen reports that we would use on a day-to-day, week-to-week basis. They had no flexibility. The way they were designed is they way they came out. If you saw something within them that you wanted to investigate, you had to generate or develop another report."
As a result of the rigid reporting, Abcoe was investing significant resources in IT, returning on a regular basis to Sage's territorial consultants to develop new reports.
"It was time to look at things differently, and grow our business," said Macnamara. "We found that we were spending a lot of money trying to design reporting that suited us because the off-the-shelf reporting was awful. It came to the point that we weren't looking at things that we needed to because it was too expensive or too long of a lead time."
Speed and flexibility of data analysis
Abcoe was introduced to Phocas through Countrywide Food Service Distributors, the largest, national group of independent wholesale food service distributors.
The Abcoe team saw Phocas in action at a Countrywide event and a couple of Abcoe's suppliers are longtime users of the software.
Our initial impression was that it looked like a great tool, and we couldn't imagine a better option for us," said Macnamara. "After a deeper dive, Phocas was definitely easy to use, and our team wouldn't have to rely on the central office to get the reporting they needed. The biggest benefit, however, is the flexibility to drill down to the next level of data and set up standard ways to look at things. It just makes life easier."
Identifying sales opportunities
After a seamless implementation, Abcoe set up Phocas for six users, including two sales executives, two field sales people, and a finance manager.
Since deploying Phocas, the company has used Phocas to manage its SKUs, and identify sales opportunities with customers. Macnamara noted:
"We now have the ability to look at customers that are buying tea and coffee, but haven't purchased milk and sugar and react. If we want to change customers over to new products, we can now pull up a list of those customers that have purchased products during a specific period of time. These new capabilities make it easier to get things done swapping products a major challenge, but with Phocas, whether I do it or I ask a sales manager to do it, we can basically say here is the list by territory and just go. We can make better decisions and allocate our time to the right priorities."
Winning business
The ability to use data to illustrate performance using Phocas' reporting power helped Abcoe land a major disabilities service group called Afford.
"We have several multi-site customers, and we use Phocas in our face-to-face meetings to show them the products they are buying and the complementary products they could be buying, as well as what other sites within their organization are buying from us." said Macnamara.
"In many cases the sites that aren't buying are purchasing products at a higher cost because they aren't taking advantage of our favorable pricing. Our ability to do reporting by site through Phocas impressed Afford, and we were able to take the business from a much larger supplier. They will undoubtedly be one of our bigger customers going forward."
More visibility
Phocas is providing Abcoe's internal team, suppliers and customers with much more visibility than they had in the past, from margins and profitability by customer, to customer buying habits, inventory management and product performance.
"Phocas is incredibly simple to implement and to train employees so they become self-sufficient very quickly. The barrier to entry is very small, and its cost effective from that standpoint. The flexibility to look atninformation in different ways and drill down from high-level to very detailed level couldn't be any easier. Phocas continually sets us up for success," concluded Macnamara.
Key outcomes
Easy to use for growing teams of sales, operations and finance people
Flexibility for quick and convenient reporting
Phocas is used for face-to-face customer meetings
Captured major multi-suite disabilities group because of site reporting capabilities
Increased visibility into margins and profitability.
Abcoe Distributors is a leading wholesale supplier of consumables for more than 800 customers across New South Wales. Among the company's more than 8,000 SKUs are cleaning and washroom products, packaging supplies, bulk food supplies, canteen and lunchroom supplies and party supplies. In addition to its distribution business, the 20-year-old company also operates and supports five retail locations where it sells products direct to consumers.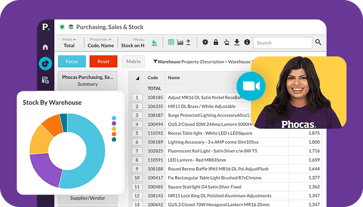 Get a demo
Find out how our platform gives you the visibility you need to get more done.
Get your demo today
Understand the past, operate better today, and plan well for the future
Whether you want to get your data organized for your team or you're looking to combine business intelligence capabilities with financial reporting, planning and analytics… We can guide you. Let's see if we can help.