Phocas Lights Up the Data of AEL Electrical Distributors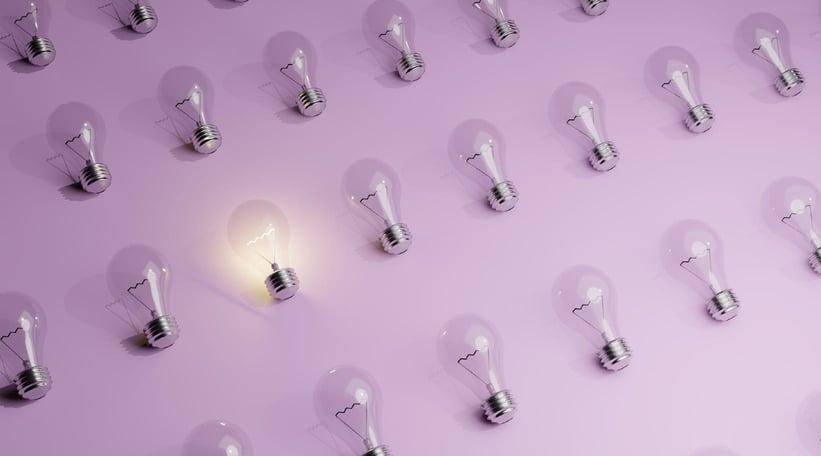 AEL implemented Phocas's Business Intelligence & CRM solutions in August 2014.
The lack of valuable information was hampering the ability of the management team and business development team.
During the first half of 2014, AEL employed a new Marketing and Business Development Co-ordinator Callum Kerry and around this time there were discussions about implementing a new CRM system and a new data management system which would allow for more interaction with company data and a better recording of meetings, contacts, phone logs and leads.
This was due to the current (now previous) system being slow and outdated, and not interactive enough for AEL employees to access the data they needed when they needed it. The team at AEL identified that the current system of data management and CRM recordings was no longer fit for purpose and as such the company was missing out on recording valuable information in the CRM system.
This lack of valuable information was hampering the ability of the management team and business development team to:
Organise the customers in tiers
Report the sales
Match the sales to specific contacts in the CRM system
Analyse the customers sales and target marketing activity to the customer or sector
Analyse AEL's purchasing record allowing for better management of the store and stock
"The whole process of dealing with Phocas from enquiry to implementation was very efficient…"
During their evaluation process for a Business Intelligence and CRM system AEL looked into Sage, Salesforce, Microsoft SharePoint and Phocas.
When asked why AEL chose Phocas above its competitors Graeme Mackie said "Phocas was offering the best deal financially, implementation wise and the ability of the software as a whole."
"The whole process of dealing with Phocas from enquiry to implementation was very efficient and the whole Phocas team was engaging and wanted to learn what AEL wanted from the system. It did not take long for our staff to start using the data on their own due to the training received from Phocas. This allowed AEL to get the most use out of the system from the very start as all the areas we were looking to set up were set up from the very beginning by Phocas as part of the implementation."
"Phocas allows us to manage our supplier OTIF percentages by clicking 2 or 3 buttons."
One of AEL's most interesting and significant uses of Phocas is using the system to analyse their On Time in Full (OTIF) percentages.
Their OTIF system works by taking the date from the sales order, the date from the line item, the date the item was receipted into AEL, the date receipted out to the customer and the invoice date. Phocas then uses these dates to work out whether the goods were received into AEL on time, late or early; and it also uses the dates to work out if the goods were received by the customer on time, late or early.
Graeme states: "This is really useful to us as a business as it allows us to track if suppliers are causing delays and as a result this means we can show our suppliers a print out of the percentages and a graph to explain our point. It also allows us to track how well we are performing overall and in regard to specific customers. The data is then exported and included in our monthly reports to our customers showing number of orders, value of orders, OTIF results and goods not received. "
"As a result OTIF has allowed us to better manage our suppliers. This is due to AEL now being able to track the OTIF score of each supplier in a much easier manner than was previously possible. Before we would have had to pull over 10 different reports weekly to enable us to calculate the percentage. Phocas allows us to manage our supplier OTIF percentages by clicking 2 or 3 buttons. Phocas then calculates the data and produces either a graph or spreadsheet with the requested data."
"Since OTIF was installed we have been able to contact our suppliers about late goods and manage their progress in a more manageable and effective way. We have been able to move suppliers up and down our tiers based on their OTIF scores as well as price and service. This has resulted in savings for us as we can now better manage our stock and orders."
"We would say that Phocas is one of the best tools we have…"
"Phocas is the best tool for reporting on data generated by the sales team, logistics team, accounts team and the buying team. Callum states: "Phocas is able to translate boring dates, figures and spreadsheets into a dynamic program which allows links between different data and contacts within the CRM System, which if it wasn't for Phocas would not be possible. "
"The benefit of using both Phocas CRM and Phocas BI for AEL is that the users can see sales figures and by clicking a button be taken to the person / account in the CRM system and vice versa. This allows the data to be linked and allows for tasks to be set for the business development team depending on the data received. This link makes the role of the business development team easier, as only one system is used, allowing for effective and efficient training.
Callum concluded "Phocas is unbreakable and very easy to use is which is great for our team as they are not all computer confident. We would not hesitate to recommend Phocas. It is a great tool and is used daily within AEL"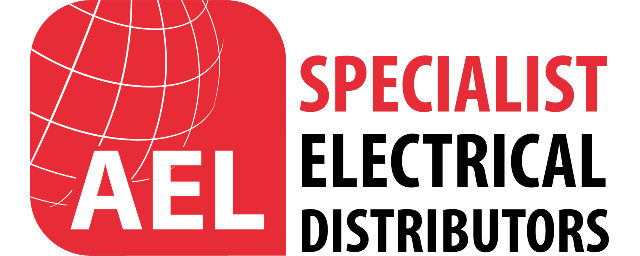 AEL is a specialist electrical distributor based in Aberdeen, Scotland & was established in 1981 by Mr Graeme Mackie. AEL specialises in the supply of control, automation and hazardous area electrical equipment to the oil and gas, marine, petrochemical, renewable and energy sectors.
AEL has grown quickly and organically over the past 5 years and now includes offices in Houston; USA, Tema; Ghana, Baku; Azerbaijan and Atryau; Kazakhstan. Their main customers are drilling contractors, panel builders and offshore module builders.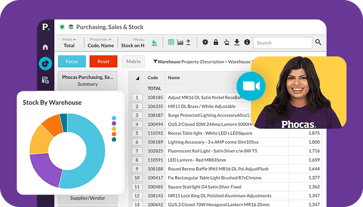 Get a demo
Find out how our platform gives you the visibility you need to get more done.
Get your demo today
Understand the past, operate better today, and plan well for the future
Whether you want to get your data organized for your team or you're looking to combine business intelligence capabilities with financial reporting, planning and analytics… We can guide you. Let's see if we can help.