Consolidated data and insights improve responsiveness to customers and suppliers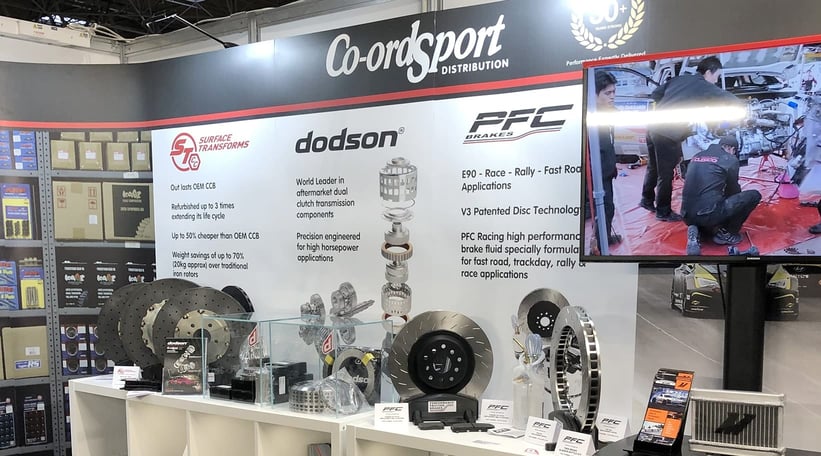 From their early beginnings in rally car racing, Mitsubishi import sales, and performance workshop services, Co-ordSport have grown over their 30 years into a performance parts warehouse distribution company with over one million SKUs across 70 brands. 
As the company expanded its product lines, Co-ordSport have expanded their operations to service their global customer base by adding sales hubs in Germany and Holland. Plus, the team have more recently introduced a new retail website, Part Box, to enable sales direct to end users. 
With an increasingly complex sales channel, Co-ordSport were looking for a way to move away from manual processes, carried out in addition to their Autopart ERP data, that could serve insights to serve all areas of the business.  
The need to move away from manual reporting
The analysis of business data from their ERP was a slow, manual process, Simon Eales, Business Development Manager at Co-ordSport, told us. With regular external requests for detailed reports on specific stock lines, the time to analyse the raw data would take up to a week to respond to a customer or supplier, by which time the report created would already be out of date. 
Meanwhile, Craig Clarke, Buyer for Co-ordSport, faced a 30-minute process per report. He was required to extract multiple reports and spreadsheets for manual evaluation to monitor stock data over the three sites.
With a company promise of strong customer support and a super-efficient, prompt delivery process, improving the speed and accuracy of interrogating their own data was an area the team knew they could address. 
Moving from manual to automatic
With a consolidated view of their business data, the team at Co-ordSport can now analyse their margins, stock, and sales information through one intuitive interface. Being able to drill into the data and create a report within Phocas is saving the business time across sales, operations and marketing departments as well as improving response times for customer and supplier queries. 
As many of the manual reports previously created were regular requests from up to 20 customers a month, the ability to create the report once and automate these to update has been a game changer. 
From the first day we saw it [Phocas] we thought, why aren't we using this?
Simon Eales, Business Development Manager, Co-ordSport
'Hand in glove' integration
Since the initial implementation of Phocas Analytics, Co-ordSport have added Phocas CRM to their business. This has enabled Simon and his team to use the impact of fast data analysis to inform their customer visits, discover sales opportunities, discuss a particular customer's buying trends, set a schedule for follow-up, and introduce relevant product lines to increase wallet share.
Access to data from anywhere
With expansion into Europe, and a return to visiting customers in-person, Simon was keen to add that the easy access to their data via Cloud hosting was also a factor in their decision to choose Phocas. Now the team can have all the information they need at their disposal when visiting customers from their spend, to up-to-date availability of stock.
Global team connected through data in Phocas
With Phocas in use across sales, operations, and marketing, the team at Co-ordSport can follow their data through from supplier purchase to final sale in a few clicks. With a focus on maximising product margins, the up-to-date insights into customer accounts, product lines, dead stock, sales and margins, allows the team to concentrate their efforts in the most profitable areas. 
"Phocas provides us with early warning of downward trends across all our product groups with a gap analysis report. Without Phocas, this would take days each month to create and analyse using multiple reports and spreadsheets. Phocas was a one off 15 minute setup and now it's automated each month."
- Mark Holcombe, the lead for Co-OrdSport marketing
As Mark Holcombe, the lead for Co-ordSports marketing told us, "With Phocas we understand what's moving, what's not moving, and how much we're making." Adding that he now used Phocas almost daily to deliver agile marketing initiatives for the global business.
Faster access to the information that matters
With all of their ERP data accessible through Phocas Analytics, Simon no longer needs to export, analyse and create one-off reports manually for customers or suppliers. Regular reports now update and share alerts via email, monthly business reporting is automated, leaving time to dig deeper into the insights.  
"With Phocas you can just drill down and create whichever view or style of report you want." He told us. Simon noted that he can now complete a customer account review in one click instead of 6 minutes collating data from emails, paperwork, and ERP data. Reviewing and reporting on suspended stock (items held for bulk delivery) can also be done in a click, attached to an email and sent from within Phocas - replacing a lengthy process of manual notation and a text-based email updates.  
The information is now easily accessible, in one report in a matter of seconds."
- Craig Clarke, Buyer, Co-OrdSport
Meanwhile, Craig can now use a saved report to check supplier requirements. He can access the vital information he needs to manage stock across all three branches in a couple of clicks. Moving the whole business from a reactive to proactive way of working. 
Using data to win new sole trading agreements
With Phocas Analytics and CRM, Co-ordSport have a significant competitive advantage when negotiating sole trading agreements. Speaking of one of their key suppliers Simon said "they're very proactive in the product, and how it's selling in Europe, how the economy is affecting sales and so on. So, we have a lot of communication with them." Being able to automate highly detailed reports has strengthened the partnership and removed the manual element delaying the flow of information. Mark noted, "From a time point of view it is brilliant." 
Now with demonstrable processes for regular communications and detailed reporting, the team at Co-ordSport have successfully onboarded a new exclusive brand agreement and have plans for more.
"We can tell you exactly where products sold and when. That was one of the main reasons we won the deal"
- Simon Eales, Business Development Manager, Co-ordSport
 With Phocas Analytics and CRM embedded within processes, Simon and the team are preparing to add Phocas Financial Statements to their business, with plans to add Phocas Budgeting and Forecasting to their tech-stack for a complete 'all-in' data-led business.
On the benefits of adding Phocas Financial Statements, Co-ordSport's Mark commented on how it was "a bit of a no brainer really", due to integration of data across the products giving users a seamless experience of moving through their data. 
Simon added "From my point of view it's a lot easier to use Phocas for anything data wise. It's one of the easiest, you know, most powerful tools you can have within the business."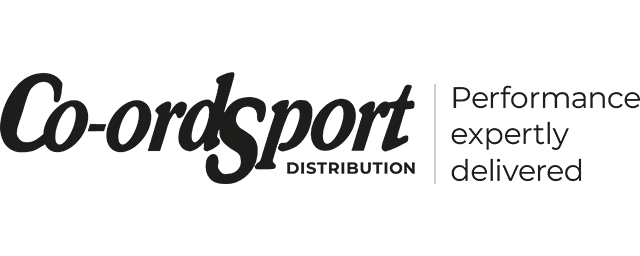 Co-
ord
Sport
are a global wholesaler and distributor of branded, specialised automotive parts. From their roots in rally car racing, the company now holds multiple European sole distributor licences for high quality performance parts and
operate
from Germany, Holland and their Head Office in Tipton, UK.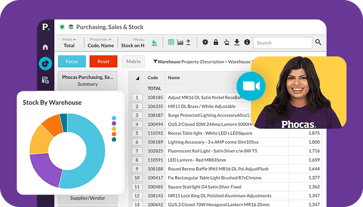 Get a demo
Find out how our platform gives you the visibility you need to get more done.
Get your demo today
Understand the past, operate better today, and plan well for the future
Whether you want to get your data organized for your team or you're looking to combine business intelligence capabilities with financial reporting, planning and analytics… We can guide you. Let's see if we can help.