Drinks distributor harnesses data to better serve and analyze customers
Independent drinks distributor making most of access to data analytics to identify and capitalize on areas of growth and profitability.
Over the past 10 years, the company has started to embrace business intelligence, developing and improving its interaction with software and the data that it generates. The company's first data analytics tool was Sales-i.
Struggling to execute vision for data
"We recognize how important data is to our business, especially one like ours that ultimately provides services to customers," said James Lapham, IT & Finance Director for Dayla Drinks. "We generate so much data that we should be using to improve our business. Now it's time to identify how to use the information and put it into best practices."
Despite a commitment to BI, the company was struggling to execute its vision for data with Sales-i.
Lapham indicated that the tool wasn't flexible enough and too standard in its operation. The data transfer was a manual process and it was too difficult for users to extract value from the information.
Because of the difficulty to use the software, Dayla's salesmen were primarily using Sales-i as a CRM solution to track calls. The actual analysis of data wasn't happening.
"We needed our salespeople to use BI to identify problems and take action, but there was a reluctance because it was a difficult system to use," said Lapham. "This reluctance is ultimately why we started to look for a new BI solution and what led us to Phocas."
Dayla was introduced to Phocas through its ERP provider Merlin Business Software.
A more powerful BI solution
Lapham said, "When Phocas came along, our eyes were opened to what was really possible. It spoke to our particular business practice and industry, and it was quite clear that Phocas was a more powerful system with more capabilities than what we had with Sales-i."
Lapham and his team noticed quickly the ability to integrate different strands of information from different areas of the business into a single database. This allowed them to quickly measure the profitability of deliveries and dive much deeper into the data than was previously possible.
"We were used to just sales data or invoice data that was regimented in how it was structured," said Lapham. "All of the flexibility that Phocas offered, and the ability to bring together all the different pieces into a single dashboard, really opened our eyes."
Shining a light on opportunities
After a smooth integration with Merlin, Dayla rolled out Phocas to its sales and stock control teams with a goal to push it out to other areas of the business, including distribution and finance at a later time.
The software's early impact on sales was quick and positive. The sales team immediately recognized the benefits of the Phocas dashboards, doing things that used to be an arduous and tedious process automatically and with minimal effort.
In addition, Phocas shined a light on existing customers that were not using the full range of products that Dayla offered. Armed with the information, the sales team started to push out to customers the products that they had been buying from competitors.
"In addition to increasing the variety of products that customers were purchasing from us, the biggest benefit of Phocas was the analysis of our margins," said Lapham. "This enabled our sales team to see where we are losing money and focus on customers and areas of the business that needed our attention the most."

Salespeople also have iPads and can access Phocas from wherever they are in the country, with the flexibility to review customer data at any time.
"That quick access to data, the visibility into what's going well, and where there are gaps in the market is very useful," said Lapham. "We are making the most of that access and capabilities."
Increasing controls over inventory
In addition to management using Phocas to monitor and measure the work of the sales team, and overall measure company performance, Dayla's stock controls team is benefiting from increased controls over inventory.
"The beverage industry is a unique industry with huge seasonal spikes in summer and Christmas, making predicting specific trends quite difficult," said Lapham. "We don't like to have large stock holdings, so it's important that we keep on top of our inventory and manage stock, so we have the right levels at the right times."

From a margin perspective, Phocas helped Dayla identify specific brands of spirits that it was receiving from an indirect source that was not making enough margin even as volumes increased.
Dayla started to service the brand directly from a supplier at a much-reduced cost, delivering immediate benefits, that they could pass on to their customers.
Access to areas of growth and profitability
"Phocas is allowing us to track our sales performance, measure against the industry as a whole, and more importantly, measure our improvement in specific sectors," added Lapham. "It is enabling us to reinvest in our company, so we can expand. We now have access to valuable insight into areas of growth and profitability, as well as the ability to tackle areas of concerns. Although we distribute drinks, we are a service provider, and there are a several areas of data that we can add to Phocas. We really are just scratching the surface of what we can do with this solution."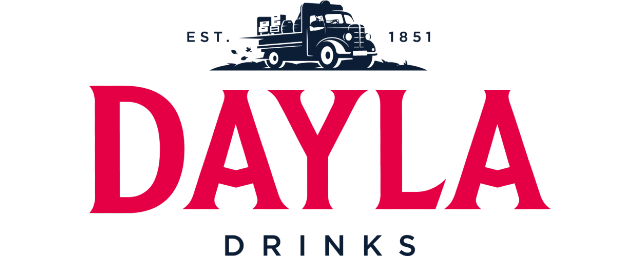 Dayla Drinks
is a 169-year old independent on-trade drinks distributor specializing in the procurement and distribution of over 3,000 products such as beer, spirits and soft drinks. The company has 115 employees that serve over 2,000 outlets across the southeast and midlands of the United Kingdom, including hotels, bars, pubs, clubs and restaurants.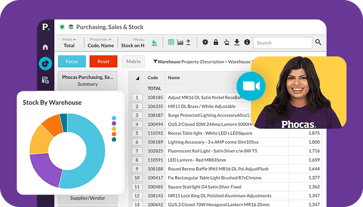 Get a demo
Find out how our platform gives you the visibility you need to get more done.
Get your demo today
Understand the past, operate better today, and plan well for the future
Whether you want to get your data organized for your team or you're looking to combine business intelligence capabilities with financial reporting, planning and analytics… We can guide you. Let's see if we can help.