Dynamic dashboards based on customized analytics drive companywide success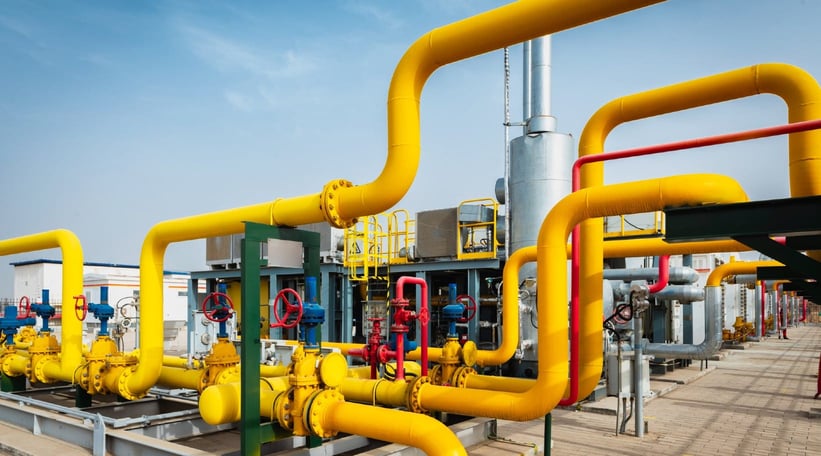 Quickly embracing new software
When Michelle Nelson came to ECCO in December 2020, she was fresh out of school, recently completing a degree in math. The company hired her as a business analyst with a focus on leading data analytics and helping to change the culture around using data to improve business outcomes.
Admittedly, while an Excel guru, Nelson was afraid of the technology that ECCO was using.
She said, "I felt that I was never going to understand any of it. There are far too many buttons, and I was not comfortable with the terminology."
Fortunately, ECCO had been a customer of Phocas since 2011. After a week of using Phocas analytics and financial statements software, her confidence changed.
"I had it down, and I could navigate well and understand the terminology," adding. "Within a month, I could make things."
"Phocas is amazing at getting non-technical persons to use the software to find information," said Nelson. "As long as you can teach them the basics of navigation and they can use a mouse, they should be able to find anything that they want."
Comparing Phocas to PowerBI
While Phocas analytics solutions are important to the business, ECCO continues to use PowerBI for some reporting out of Microsoft Dynamics.
Nelson commented, "The problem with PowerBI is you must be trained. I thought Phocas had a lot of buttons, but it's nothing compared to Microsoft PowerBI and Microsoft Dynamics. Phocas is so much easier to use. PowerBI is ridiculously difficult to use, and a lay person cannot use it."
While Nelson had started to recreate several reporting dashboards in PowerBI, ECCO decided that was not the way to go because it requires users to understand a bit of coding and a centralized IT person to create everything.
"Based on our history, we knew other ECCO employees would not use PowerBI, and it is so much easier to create things in Phocas," Nelson added. "In Phocas, the most I do is a little bit of SQL, but Phocas makes it simple."
Better dashboards and powerful data analysis
Today, ECCO has created hundreds of dashboards, some specific to salespeople that help them track their own active customers and comparing purchasing activity year-over-year. Other dashboards are used for strategic planning and supply chain, and even more that showcase a daily snapshot of sales for company executives.
"Simply put, Phocas has better dashboards," said Nelson.
When asked if she did not have Phocas how long it would take to get information, Nelson shared her experience with Eterm, the Eclipse ERP Report Writer software. She was asked to analyze a report with 600,000 Excel lies.
"When I tried to open it, my computer caught fire," Nelson quipped.
To work with the data in Eterm, Nelson had to break down the data into 50,000-line reports. She had to manually go through each report, line by line. It took her a month to go through one 50,000-line report.
Some of the other reports, because the data came out "ugly" in Eterm or Eclipse, Nelson had to pull the report out of Eterm, and then spend hours making it look pretty so they could do their analysis. The process required one to five hours for each report.
"Phocas can manage a lot of data, so in seconds after a few clicks, I can have a report."
Michelle Nelson — Business Analyst - ECCO Equipment Controls Company
A people-centered solution
In addition to simplified reporting, fast data analysis and quick and easy dashboard creation, Nelson was equally impressed with Phocas' training materials available to help users quickly learn how to use Phocas and find value from their business data. She hopes that more of the 50 Phocas users at ECCO will take advantage of the training resources to become better users of the software.
Phocas also makes it easy to share information, reducing the process to a few clicks, which is vastly different from her experience with PowerBI.
She added, "I didn't have any idea what Phocas was when I started, but it's very intuitive and anyone that can use a mouse can use it. Compared to all the other tools that I have used, Phocas is a people-centered solution and by far the easiest. The learning curve is much less steep; whereas with PowerBI, it's vertical."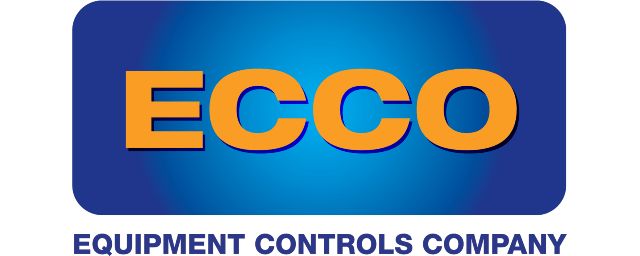 Equipment Controls Company (ECCO)
is one of the largest North American distributors of natural gas measurement products, gas control products, data acquisition products and services. The company currently has 58 employees who manage four warehouses and eight sales offices.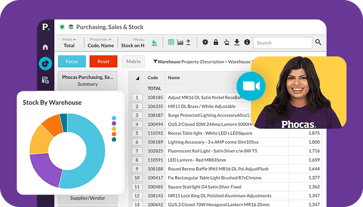 Get a demo
Find out how our platform gives you the visibility you need to get more done.
Get your demo today
Understand the past, operate better today, and plan well for the future
Whether you want to get your data organized for your team or you're looking to combine business intelligence capabilities with financial reporting, planning and analytics… We can guide you. Let's see if we can help.