Saving costs is a breeze for Hotchkiss Air Supply thanks to Phocas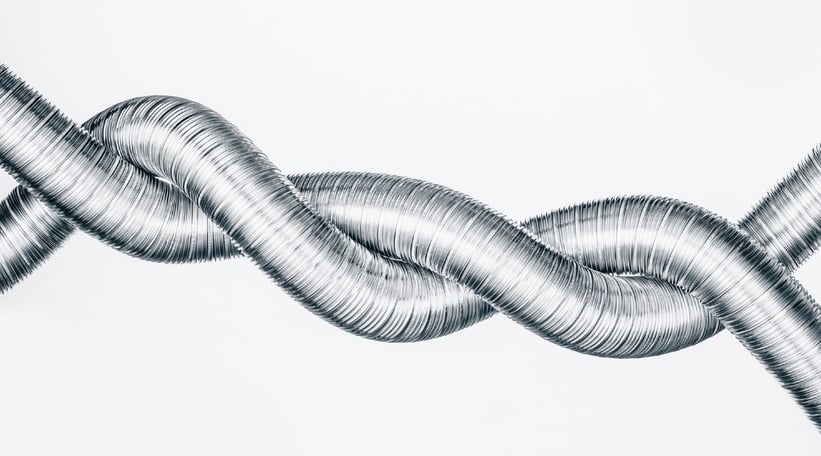 UK's leading independently owned provider of ventilation and air movement products saves time and money with its new Phocas database.
In 2017 Hotchkiss managing director, Pete Slater, realised the company needed to focus on internal operations and cost savings rather than customer acquisition to drive business growth within an increasingly competitive market.
Having already implemented Phocas for its sales data analytics solution, Pete was eager to see if the business intelligence (BI) provider could expand its capabilities into other areas of the business.
Mounting costs and no way to analyze them
With no visibility of the manufacturing department's data or metrics, Pete was relying on guesswork when it came to curbing costs.
Hotchkiss was already paying a whopping £10k a month in overtime to production staff, let alone other expenses. With no view of what was actually happening, Pete knew he needed a solution to better measure labor, overheads and materials and accurately analyze data to reduce costs and improve efficiencies.
Phocas puts the wind beneath Hotchkiss' wings
Hotchkiss reached out to both Microsoft Navision and Phocas to offer their solutions, and in the end Phocas won the deal based on the ease of use and adaptability of data.
The BI specialists created a unique manufacturing database for Hotchkiss that met the company's full requirements. The Hotchkiss manufacturing department quickly saw improvements in cost savings and efficiencies thanks to clarity around a range of KPI data, leading to more informed, fact-based decisions.
Reduce costs and save time like never before
With the database in place, Pete has been able to reduce production overtime costs now that he has visibility of the necessary metrics and data.
As a result, Hotchkiss expects to see savings of at least £70k per annum in this area. Pete can also closely monitor overall expenses at the click of a button and act quickly to negate potential threats before they impact the bottom line. Always with an eye on the future, Hotchkiss is also interested in Phocas Financial Solutions and Rebates modules down the track.
Hotchkiss Air Supply is the UK's leading independently owned provider of ventilation and air movement products to the construction industry and has been established for over 40 years. The company has ten branches throughout the UK and £1,500,000 worth of stock to manage.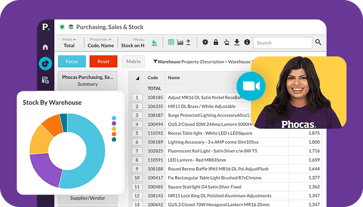 Get a demo
Find out how our platform gives you the visibility you need to get more done.
Get your demo today
Understand the past, operate better today, and plan well for the future
Whether you want to get your data organized for your team or you're looking to combine business intelligence capabilities with financial reporting, planning and analytics… We can guide you. Let's see if we can help.