iQuip paints a data-driven future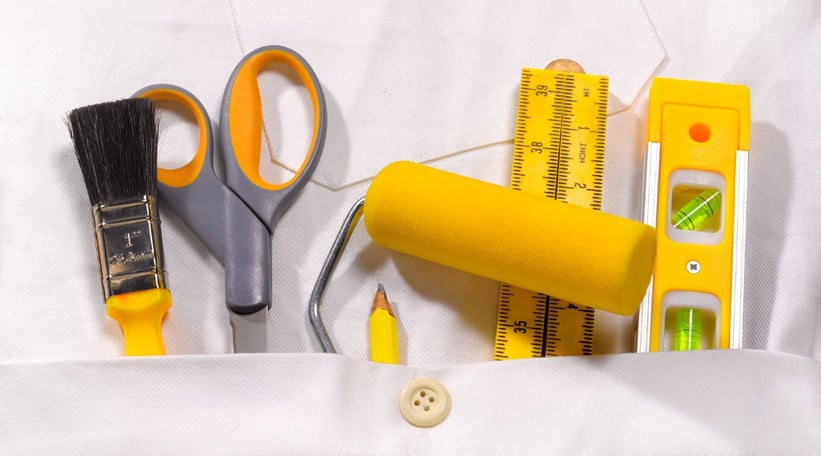 The company is owned and run by Rohan Salisbury, a wholesaler who is data-driven. He'd never run a business without Phocas data analytics, especially from the sales analysis point of view.
"Phocas tells you what's not happening in your sales or what could be happening in sales – that's what we care about," said Rohan.
Phocas caught up with Managing Director, Rohan Salisbury and Sales Co-ordinator, Sam Sangster recently. We learned how data analytics is used day-to-day at iQuip and how it is helping the three-year-old business shake up the paint industry while also achieving steady growth.
Phocas and MYOB Exo ERP integrate well
iQuip deployed Phocas data analytics with its ERP system MYOB Exo when it commenced operations because the two systems work seamlessly together. And Salisbury was keen for his small team to be trained on both so they could use the data insights to drive the sales strategy.
"The Phocas software is easy to use, so it doesn't take long to know how to look for opportunities. Everyone can drill down on different variables such as products that are dropping in sales, product growth or a decline or sudden increase in sales from certain customers. The reporting is also quick and simple to do. We can pull a report on any of these variables such as declining products," explains Rohan.
He added, "Right now, we have data, but we have to go look for it and manipulate it, and then look for exceptions. It's not graphical, and we have to export to Excel, and look up three sets of data to bring it into one place."
Phocas helps iQuip personalise the offer for customers
iQuip has traded well throughout the disruption of the pandemic and has used Phocas to carry out several targeted promotions to specific customers.
"Phocas allows us to be clear-cut and so we can use the purchasing behaviour of our customers to determine who's buying and who's not. We can then tailor differing offerings according to what's going on in their business and be sensitive to their issues", says Sam.
"Without Phocas – I don't know how to do we'd do this personalised activity," adds Sam.
iQuip sources quality product from international suppliers so has experienced delays with inventory this year. It has used Phocas to helps prioritise where the stock is going, based on who has been waiting longest and who can sell it the fastest.
Dashboard is the go-to
A sales dashboard is the teams go-to — featuring colours and gauges — which quickly help everyone know where they are at financially at any stage during the month.
The iQuip dashboard includes widgets such as:
the year to date average value order
daily invoices sent
month to date sales
current month gross profit
current sales vs previous sales graphed as actual numbers and as a percentage
top 10 customers
top 10 most profitable customers
At iQuip the business model is driven by data – be it pricing, how to service growth customers and to purchase products. And with a philosophy of quality, convenience and trade-only – iQuip will be disrupting the market for some time to come.
iQuip Group is an exciting new Australian wholesaler dedicated to supporting the paint, render and external façade industry. iQuip offers a complete range of premium accessories, tools and equipment and works as a one-stop-shop for paint retailers which was missing in the market.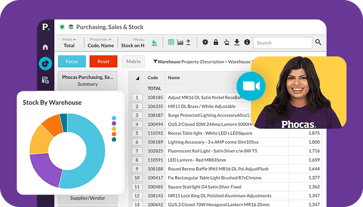 Get a demo
Find out how our platform gives you the visibility you need to get more done.
Get your demo today
Understand the past, operate better today, and plan well for the future
Whether you want to get your data organized for your team or you're looking to combine business intelligence capabilities with financial reporting, planning and analytics… We can guide you. Let's see if we can help.