Integration of financial and operational data aids all teams in monitoring specific KPIs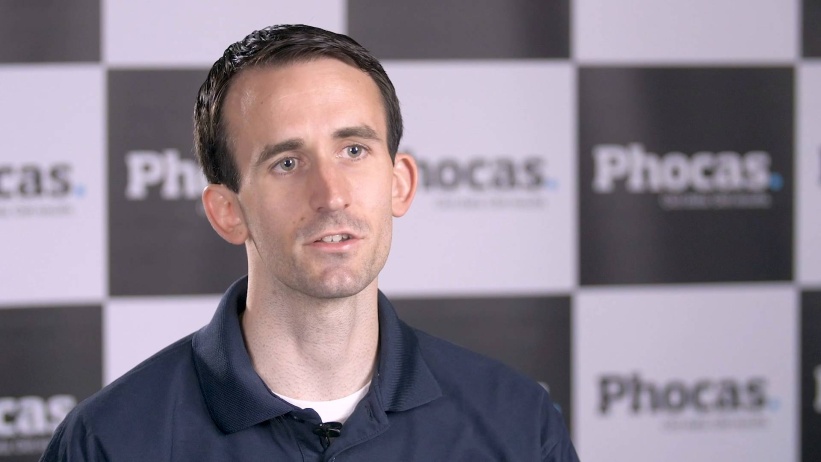 Johnstone Supply – Kenilworth Group finds greater flexibility, visibility and support in Phocas
Having a pulse on everything that is going on across sales, inventory, accounting and warehousing is critical to a growing and connected company. The ability to use data to answer questions about virtually every aspect of operations helps maintain a big picture view of the business and eliminates the gut feel out of decision-making.
Before BI: cumbersome, rigid and limited
Johnstone values its business data and has done a lot of reporting using its Epicor Eclipse ERP system.
The company ran into challenges, however, with its old business intelligence (BI) software because of how cumbersome it was to find and pull information.
The dashboards were rigid, the drill downs the company could use already limited Johnstone, and drilling into company data required the creation of multiple reports.
"The biggest issues were the tool was not user friendly, not flexible enough to respond to our users' needs and the data was not actionable. We wanted to dig into our information in a certain way, but we were limited by what we could see and how deep we could go said Timothy Janes, operations specialist for Johnstone Supply NJ "
Janes also struggled with the previous BI's customer and product support.
"Either they would get back to us quickly with a less than optimal solution, or they simply would not follow through," added Janes. "Sometimes we would present a great idea, and they would say that we'll work on that, but we would never see anything develop. "
After reviewing other BI solutions, Janes replaced the old BI software with Phocas, an intuitive data analytics solution that integrates seamlessly with Eclipse.
Showing the value of BI
Since deploying Phocas, Johnstone has integrated sales, inventory, accounting and warehousing information into Phocas, which now serves as a single source of truth for operations and other departments.
"Operations has its hands in most parts of the business, so we need a big picture view," said Janes. "Phocas offers that, and it's so intuitive that it has driven adoption for reporting and dashboards for other areas of our business, which allows our non-technical users to slice and dice any which way they want to see exactly what they want. With Phocas, we can easily show the real value of business intelligence."
Greater visibility into customer data
Phocas is helping departments develop their own scorecards and dashboards, while providing more visibility into customers' businesses so sales can see how to best offer Johnstone's solutions to help them succeed.
Additionally on the warehousing side, Johnstone's operations team can now track efficiency metrics they didn't have visibility into prior. This allows them to track the performance of their warehouses while performing all essential functions.
"Phocas allows us to slice and dice at will. The ability to focus on one entity, product or customer with a single click, and then watch the entire dashboard update is huge for us."
"As an everyday user, I can do a million things with Phocas, and also share dashboards and reports quickly and easily by sending external links to branch managers, outside sales teams, sales support or managers. All of these team members have visibility into things that their customers are doing that they couldn't see prior to Phocas," said Janes.
Endless opportunities to use data
"Using Phocas, all teams at Johnstone are able to track KPIs that are important to the company's performance, including sales, warehouse, purchasing, operations and executives. Here are some examples of ways Phocas is helping Johnstone:

Contractor training

– Phocas helped Johnstone target customers who they thought could benefit from learning about different products. Johnstone developed technical product training and used Phocas to identify and invite customers who purchased complementary products.
Branch visibility

– Phocas helps Johnstone increase visibility for its two customer bases, those that buy products and the branch personnel who service customers. Branch managers use Phocas to track metrics and identify opportunities where sales teams can improve, such as how many orders each person is writing, total sales, lines per order, and upsell opportunities.
Warehouse production and efficiencies

– Similar to identifying ways for sales teams to improve, warehouse managers are using Phocas to find ways to improve efficiencies and performance. For the first time, Johnstone is using BI to delve into the warehouse processes to create visibility into the logistics. What are individuals doing? What are we doing as a team? Can we decrease time to make a pick? What personnel are doing well or need more training?
"There are endless opportunities to look at things to help us become better at sales, inventory management, warehousing and operations. The flexibility that Phocas gives us to drill down into reporting gives us a better chance to provide all our team members with actionable intelligence."
Better customer and product support
Janes also values the support he gets from Phocas.
"From the first demo, Phocas has been responsive and genuinely excited to work with us," said Janes. "We could tell that Phocas is there to make the BI solution work for us in the best way possible."
And he also recognizes the amount of work going into product development.
"Phocas is constantly working on stuff," Janes commented. "In the two years we were using our old software, there were not a lot of changes. In the past year with Phocas, there have been constant updates, and new modules and databases. It's obvious that Phocas is constantly striving to make the product better, more user friendly and more actionable, which is important to us."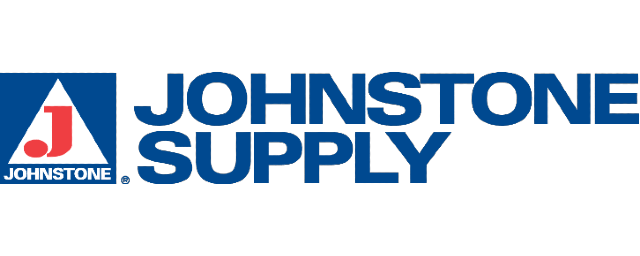 Johnstone Supply – Kenilworth Group
is a family-owned heating, ventilation, and air-conditioning distributor with 130 employees supporting six branches across New Jersey. Founded in 1987, the company is part of the top cooperative wholesale distributor in the country and a recognized national leader in the HVAC/R industry. Each of Johnstone's six branches is a stocking location with access to more than 75,000 products.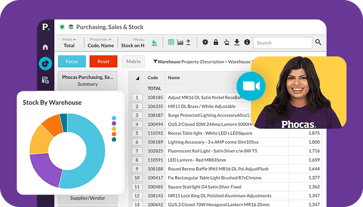 Get a demo
Find out how our platform gives you the visibility you need to get more done.
Get your demo today
Understand the past, operate better today, and plan well for the future
Whether you want to get your data organized for your team or you're looking to combine business intelligence capabilities with financial reporting, planning and analytics… We can guide you. Let's see if we can help.