Phocas delivers speed and transparency for JRP Distribution's Global Businesses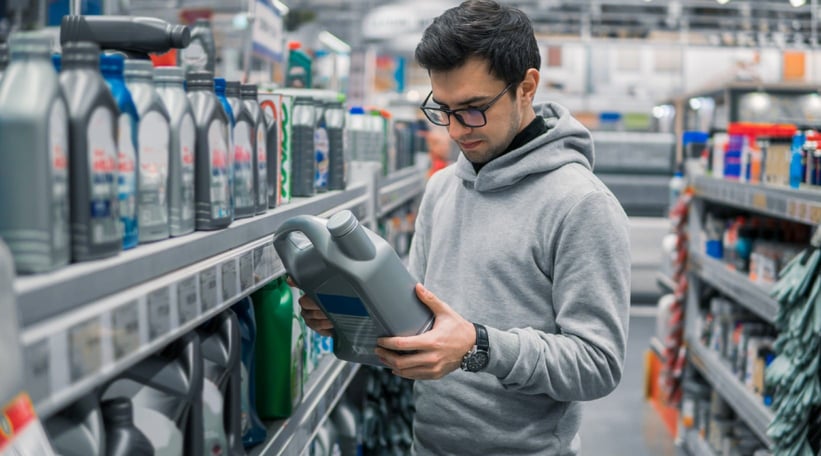 Global automotive distributor turns to Phocas to make timely, accurate decisions and uses their data as conversation starters with their customers.
Time-consuming and tedious reporting process
Historically, to access data and make sense of the information, JRP would have to pull upwards of seven different reports from its MAM ERP, put them into Excel, and then manipulate the data.
"This was a time-consuming process we simply did not have time for," said Ollie Page, Managing Director of JRP Distribution Ltd. "What we needed was a single place where we could see all the key metrics, all the key businesses, and manipulate the data without having to go in and dig out various reports. This is ultimately the management initiative that led us to Phocas."
Phocas was deployed in 2017 and is now a fundamental tool for management because it provides a clear snapshot view of the business.
Page added, "As soon as we saw how easy it was for the reporting, from a management perspective, how quickly we could see information visually, and how user friendly it is, we knew we had to have it. With a click of a button, we can literally see all the key metrics for our business."
Sales team seeing what they need to see
Since deploying Phocas, the company has expanded its user base to include sales teams in the UK and internationally. They are now using Phocas heavily to see what customers are doing in terms of sales and identifying what parts of the business they should focus on because customer orders have either slowed down or stopped all together.
"Once the sales guys get their heads around Phocas, they can quickly see that Phocas will improve what they can do sales wise," said Page. "Our younger salespeople who are tech savvy, jumped on Phocas quickly. Others have quickly followed. About six-months after the new, younger guys optimized Phocas for their areas, it became clear that everyone needed to learn how to do it."
The speed of Phocas has been critical to user adoption as JRP's team is a click away from seeing what they need to see to take care of their customers. Information is easy to find, and users are now focusing on what customers are buying and what products are performing well, and then using the data to answer questions and better understand why certain customers might be slowing down.
Page added, "Once their Phocas dashboards are set up, honestly, there is not a lot any of our salespeople need to do. They can quickly drill down to see what they want to see."
While JRP was the first business that was optimized with Phocas, the two Far East businesses were upgraded in 2019. While they don't have as many SKUs, they are actually much bigger operations, and the company is expanding the number of salespeople to grow international sales.
Using data and dashboards as conversation starters
One way that Phocas helps JRP's sales team is by tracking sales of the top 10 selling products, products that most customers should be purchasing regularly. The sales team receives regular updates about these products via email and uses Phocas' dashboard and reporting to identify which customers are not carrying any of them or if sales have slowed down. They use the information as conversation starters with those customers.
"For our team, Phocas provides the talking points before they even go into a meeting with a customer," said Page.
"They can pull up their dashboards and reports, and quickly monitor the three areas they should be regularly talking to customers about: what is up and down; what is new that they should buying; and what products are performing well with other vendors that they should consider carrying. The answer to any of these questions could have a simple explanation, including competitor, pricing, or negative trends, but it's really up to us to ask the questions. That's how Phocas helps us in a big way."
Endless opportunities with Phocas
In addition to sales, JRP's management is using Phocas to monitor key financial metrics, and also looking at stock turns, sales margin, and salesperson performance. Phocas is providing the speed, transparency and accuracy that JRP was unable to achieve with its previous spreadsheet-based reporting.
In the future, Page and the other business leaders plan to use Phocas a lot more for stock analytics, especially for the Far East teams. With a team of 20 and growing, Page plans to move them onto Phocas slowly to improve the speed and transparency of the other global businesses. In addition to better inventory management, JRP is also looking at new financial elements of Phocas, including the budgeting and forecasting solution.
"The opportunities with Phocas are really endless," said Page. "For a business like ours with a huge amount of operating data, Phocas is a tremendous time saving and gives us data access and insights that allow us to make critical decisions that are expanding our sales and helping to grow profitable businesses."
For more than 40 years, JRP Distribution has served the UK as a distributor of branded automotive products. Currently, JRP works with more than 2,000 customers across nearly 9,000 sites, representing 13 brands with 6,000 SKUs.
The company also operates two international businesses, including Simply Brands, a provider of branded and private label products out of Hong Kong, and Frsh Scents, which supplies Air Fresheners to distributors all over the world. Both offer unique challenges to business leaders given the number of SKUs and various compliance issues.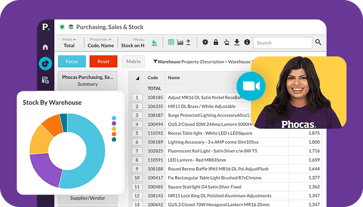 Get a demo
Find out how our platform gives you the visibility you need to get more done.
Get your demo today
Understand the past, operate better today, and plan well for the future
Whether you want to get your data organized for your team or you're looking to combine business intelligence capabilities with financial reporting, planning and analytics… We can guide you. Let's see if we can help.