Generating a report with accurate information went from hours to minutes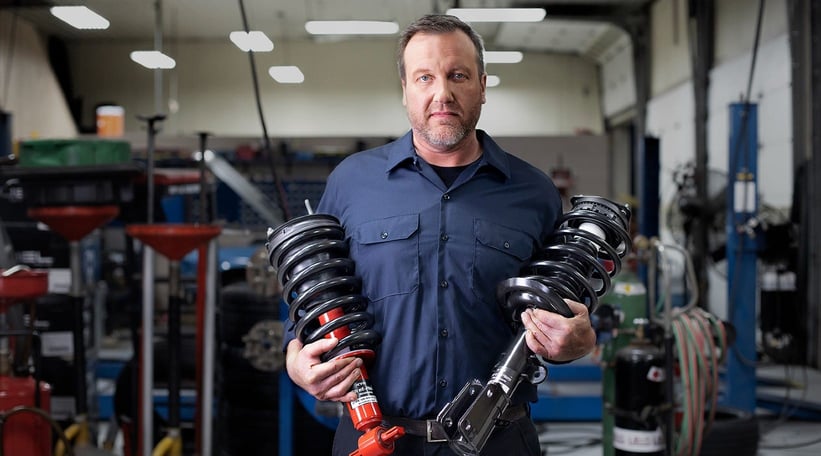 KYB Americas uncovers new opportunities to improve customer service and increase orders with Phocas Software
Limited by ERP and reporting system
Data analytics has become increasingly important for the manufacturer, especially for its 30-person sales force and since it went live with Phocas.
Prior to implementing Phocas, KYB was struggling to export data from its ERP and reports from its CRM reporting system. The process to manipulate and export data to a spreadsheet report was time consuming, cumbersome and filled with errors.
"We were limited with our ERP and what we could export in terms of file size and the methods that we could upload and export," said Ryan Bumbaugh, sales coordinator for KYB Americas. "We would always run into issues with updates and corrupted files in the Excel macros. We needed something that could make it easier to manipulate and export, as well as a better way to display our data."
The search started and finished with Phocas
"Our European team told us how simple Phocas is to manipulate, and that was quickly validated with our first demo," added Bumbaugh. "We saw how easy it was to set up a dashboard, update a report from year-over-year and set up new dimensions for analysis, as well as import data from customer sales portals and integrate data from our ERP. We looked at two other options, but our search started and finished with Phocas."
The onboarding and integration process went smoothly, "exceeding all expectations," said Bumbaugh, and it wasn't long before data was updating nightly, providing the sales team with new reports to review every morning.
"Immediately after our launch, we could see and maneuver through our data, but we also recognized that our ERP data needed to be updated and cleaned," said Bumbaugh. "Just by visualizing different dimensions of the data in Phocas, we could see what we needed to do to make sure we were all using the most accurate and up-to-date information."
Displacing competitors, growing sales
For Bumbaugh, Phocas is where he starts his day identifying opportunities to share with his sales force, managing product pricing, reviewing codes for SKUs and allocating units to the company's 3PL in California.
Generating a report with accurate information went from hours to minutes, as inputting large quantities of formulas was reduced to a few clicks using Phocas dashboards and dimensions. As sales coordinator, Bumbaugh is responsible for helping members of the sales team achieve their goals. He uses Phocas to monitor the performance of team members, focusing his efforts on helping those who are on the edge of hitting their budgets.
"The ability to track where our salespeople stand on budget at any time is a huge benefit for us," said Bumbaugh. "Even if the information is not in our ERP, uploading a spreadsheet, tying it to dimensions and integrating a database is simple in Phocas, and we can prioritize next steps to help a sales person reach his or her budget."
Each sales person has their own login, with the data access limited to the accounts they are assigned. After the initial training, many on the sales team set up their own dashboards and started to produce their own reports.
Bumbaugh added, "Our sales team quickly embraced Phocas and many turned to Phocas online training videos to see what else they could do. Today, the sales team uses "all the data in Phocas" to improve customer retention and sales volume. They turn to Phocas to justify budgets for customers, identify what customers are falling off, find upsell and cross-sell opportunities, and quickly uncover gaps in what customers aren't stocking. Armed with this information, they set up meetings, review product lines and set up new orders."
The immediate access to see customer data and the ability to visualize that data has given our sales team new opportunities to improve customer service and increase orders," said Bumbaugh. "They know who is buying what and — perhaps more important — what they are not buying. We've had numerous cases where customers were buying from competitors or buying some of our products but not others. With the help of Phocas, we have displaced competitors and increased orders of complementary products.
Becoming a more data-driven company
Bumbaugh also created executive dashboards and reports that are distributed daily and weekly.
The executive team sees the day-to-day adjustments that are being made, can quickly review people, product and customer data, and make budget decisions based on the information. The reports, which include sales data, gross profit and item class breakdowns, are then shared with corporate headquarters in Japan.
"We have access to more and different reporting, can see our data in a variety of ways, and jump around in dimensions to visualize our performance across numerous variables," stated Bumbaugh. "Our sales team is thoroughly impressed with Phocas and has fully embraced the BI software, with some already expanding into custom-mode reporting. Phocas is a much simpler, much more trustworthy and reliable product than we used in the past, and it is helping KYB Americas become a more data-driven company."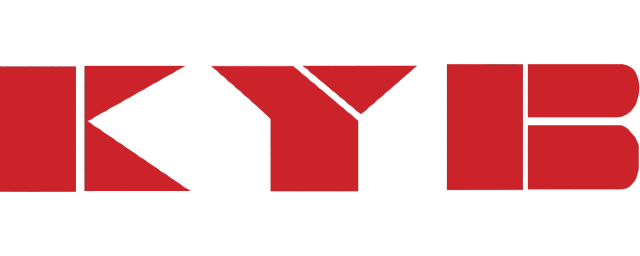 KYB Americas
is a division of KYB, the largest production volume of any automotive shock absorber manufacturer in the world, with facilities in 32 locations in 21 countries. The Americas division operates two distribution facilities in the United States, managing 4,000 SKUs consisting of automotive aftermarket mounts, boots, struts and shocks.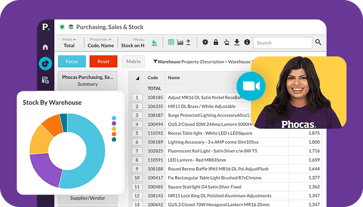 Get a demo
Find out how our platform gives you the visibility you need to get more done.
Get your demo today
Understand the past, operate better today, and plan well for the future
Whether you want to get your data organized for your team or you're looking to combine business intelligence capabilities with financial reporting, planning and analytics… We can guide you. Let's see if we can help.