Midway Dental uses data to take advantage of industry growth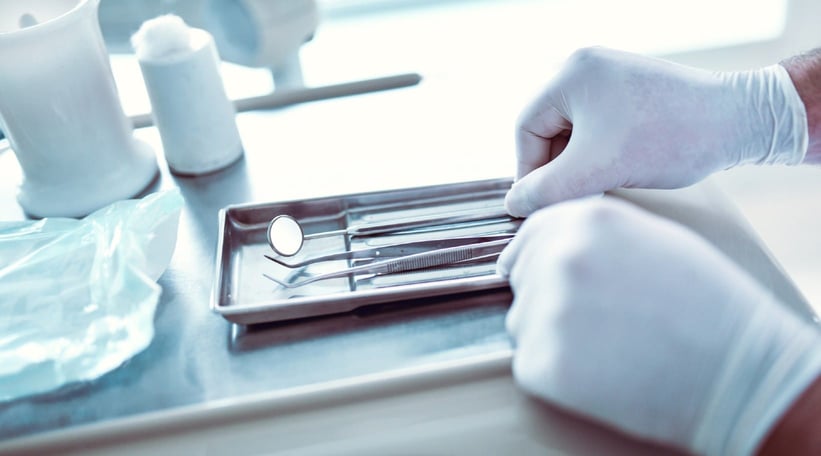 Midway Dental is a second-generation company and the fastest-growing full-service dental supply company in the United States. This growth has come from the consolidation of the industry and Midway supplying much larger customers. It is also a result of Midway having greater visibility of its data, which was achieved by adding Epicor Data Analytics (EDA), powered by Phocas, to the company's Epicor Prophet 21 (P21) backbone.
Seamless integration of Prophet 21 ERP and EDA
Dawn Metcalf is a partner and director of education with Midway. She is also the business sponsor of the company's transition from Salesforce to EDA. As a power-user of the software, she sees its potential to foster better decision-making and find new sales opportunities.
'We were dissatisfied with Salesforce, which led us to EDA," explained Metcalf. "The fact that we are an Epicor P21 user and EDA works seamlessly with our ERP means a lot. The data comes from P21 and syncs into EDA at midnight every night. When we arrive in the morning, we don't have to do anything. The inventory, AR, AP, general ledger and sales data is available in the built-in databases, ready to review."
Before EDA, the small IT team had to program queries in SQL to extract the information they needed from P21.
'We have three people in the IT department who were working full time to get us this information, and now with EDA, we are able to bypass all of this," added Metcalf. "The IT department spends its time more effectively on other projects, such as building our new website and eCommerce capability. The sales team and executives can get all the information they need from EDA on their own. The fact that EDA is so simple to use has really helped us."
Improved supplier relationships
Midway Dental offers over 60,000 different products from high-end x-ray machines to essential safety glasses. Keeping track of the suppliers of all of these products is a major job, and EDA has helped Midway improve relationships with these companies.
"The slogan we have adopted is 'you don't know, what you don't know,'" said Metcalf.
Adding, "EDA is beneficial to manage Midway's different suppliers. Our purchasing department can go into a category and find a product and then determine what share of the market they are giving to a supplier and negotiate with them accordingly. Sharing the data with suppliers has also been a compelling experience for both parties. We can advise suppliers that sales have grown for them, but their total market share is smaller compared to other suppliers. The suppliers realize there is more potential with Midway and then they design a new program for us."
New opportunities for sales teams
"EDA has been great for us to analyze information and to identify opportunities," explained Metcalfe.
The sales team is using EDA to track and review its sales so it can 'work smarter, not harder.' The team is building sales strategies, and that's where Midway is seeing the growth.
"The sales reps are not making more calls a day; rather they are using data to determine where they should spend their time to make more money," said Metcalf. "For example, a sales rep can go to his customer base and look into a product category and find it makes up 60 percent of his total sales. He also finds that the company is selling this product to only half of its accounts. This is an opportunity. He can now do a sales call that actually targets that category. It seems so logical, but sometimes when you run 100-plus accounts and have thousands of products to manage, this information can slip through the gaps.
Customer reporting well received by large accounts
Early in 2019, Midway launched Connect, a new subscription-based loyalty program with its 4,000 dental clinic customers, to encourage higher uptake of all new services.
Metcalf explained, "The new Connect program is a very different model from the traditional dental distributor service. Connect costs $149 per month, and customers receive rebates on everything they purchase from Midway, free tuition on all continuing education (CE) courses, free shipping on their products and discounts on their repairs. It's definitely a loyalty program. The more the dentists work with Midway, the more benefits they receive."
Midway's 'one-stop-shop' philosophy has also won them new business from some of the corporate-held dentistry groups. For some of these larger customers, Midway can service 20 clinics with 10 different operatories in each.
"For these large-scale clients, EDA has allowed us to provide monthly or quarterly reports that outline what they have purchased from us and include detail about growth and variance within product groups," said Metcalf. "We provide customers with the valuable information they need to understand their businesses better. I think this reporting has helped position us as a market leader."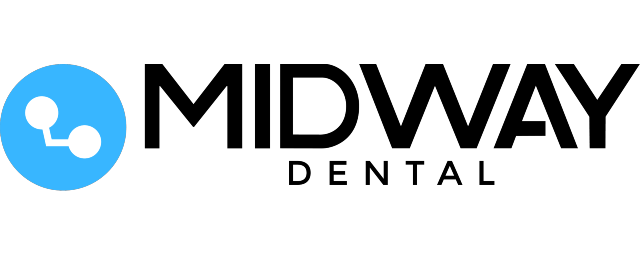 Midway Dental was created 34 years ago to supply independently owned dental practices with quality equipment and dental consumables. Today the company describes itself as a start-up with a vision to partner with dental practices across America in a unique way. Through industry know-how and trust, Midway offers dentists everything they need, from traditional dental products to dental room fit-outs, education services, financing and marketing advice.
Midway Dental is owned by Dawn Metcalf and her brother, Jeff Abigt, and partner/CEO Steven Kizy. Together they have grown Midway Dental from a $10 million business to $75 million in just three years.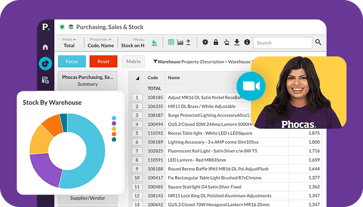 Get a demo
Find out how our platform gives you the visibility you need to get more done.
Get your demo today
Understand the past, operate better today, and plan well for the future
Whether you want to get your data organized for your team or you're looking to combine business intelligence capabilities with financial reporting, planning and analytics… We can guide you. Let's see if we can help.