CFO finally finds the right software to transform budgeting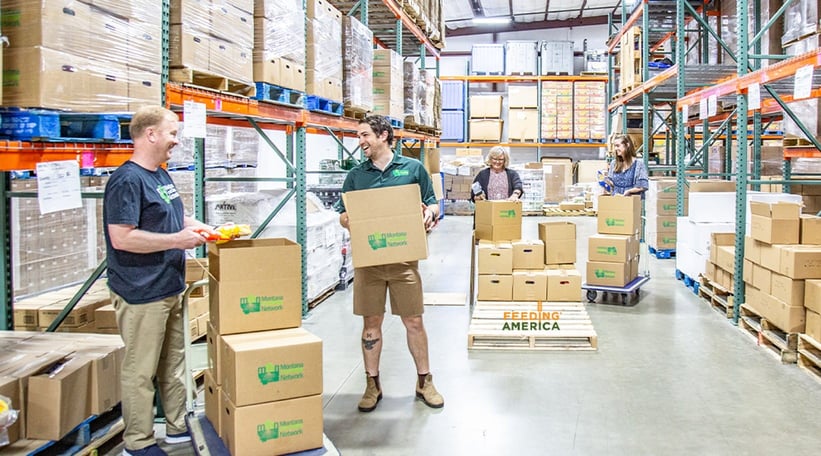 Moving beyond spreadsheets to find real answers
Montana used spreadsheets for budgeting, which required Chief Financial Officer (CFO) Clark Tower to send Excel spreadsheets to team members who would fill them out and return them with their information.
"Once I collected the various spreadsheets, I would import the information back into Navision," said Tower. "You have to worry that you don't end up with any broken links when you have seven sheets stacked up, pulling data and trending data. I don't know how many times I have built budgets this way but I never felt sure the final numbers were correct. Another problem I had with using spreadsheets was final number ownership. I would have excel sheets with "final numbers" and department heads would also have their final version of the sheet and, in the end, someone says, "I don't think those are the numbers that I gave you." I never had one definitive source for final numbers.
We then transitioned to another budgeting software, Budget Maestro, and it offered an analytics piece, but it was so difficult to get actual data into the system that nobody found value in it.
The breaking point
"The breaking point for me was when I would export the budgeting data back into our accounting system from our budgeting software, all the allocations that I had built and created to charge different departments different amounts would get erased," said Tower. "The data would end up in a default department. It took my accountant and I three days to manually go in and fix all the lines. It was time to find a different solution."
A marketing message to Tower from Phocas, piqued his interest, and he decided to attend a presentation about Phocas' budgeting software. The initial demonstration turned Tower into a believer, and he thought it looked easy to use and would work well for Montana.
Fast implementation and building confidence in Phocas
"While I felt confident about what I was hearing from Phocas, I had experienced big promises before from other solutions, so I was cautious," said Tower. "The more I kept meeting with the presenters, the more I realized Phocas really is as straightforward as they're saying.
In 2021, Montana implemented Phocas Financial software. Tower called the implementation the fastest of any software he has ever used and required the "least amount of lifting" that anyone had ever asked him to do.
He said, "Phocas did all the lifting other than me mapping some of the GL accounts. From start to finish in under two weeks, I don't think I've ever been a part of a faster implementation."
One team member who struggled with technology approached Tower after the budget season was complete, and said, "I just want to tell you that this is the first year when I felt like I'm truly in charge of my budget, and that I understand what's going on."
Tower added, "To get that kind of compliment from someone who struggles with technology, I felt like I finally found the right software."
"I can go and look at the actuals from last year in Phocas while I'm building the new year's budget. You've totally empowered me."
Clark Tower — Chief Financial Officer (CFO) - MFBN
Many reasons to love Phocas
When asked to name his top three reasons why Montana values Phocas Budgeting software, Tower offered the following:
Actual data automatically flows into the system nightly
With the financial data and budgeting solution in the same place, Phocas has become a solution that Montana uses more than once a year, which is keeping it relevant and keeping the entire team engaged while also eliminating annual training that has been required with previous software solutions.
Phocas comes with an analytics dashboard.
In addition to Phocas' ease of use, and increasing the engagement in the budgeting process, Tower also appreciates that Phocas is constantly rolling out new updates, taking feedback from real users and making improvements.
"We had one refresh during the five years we were using our last software," Tower said. "Phocas has been much more responsive to our needs than most software companies we work with, and we do really appreciate that level of support."
Phocas is keeping all Montana team members engaged because they can go in and look at the financials throughout the year. They can look by programs, see how their programs are performing, and quickly find out where they stand on the budget.
"That's been the biggest plus of everything about Phocas is that we're using it all year long," noted Tower.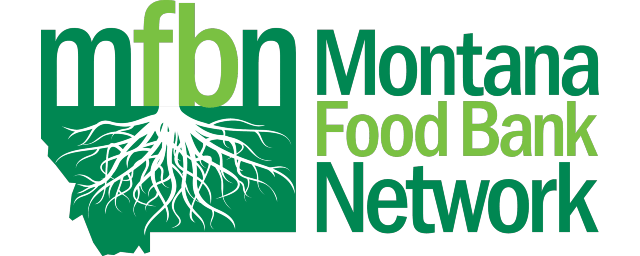 Montana Food Bank Network (MFBN)
consists of more than 340 food banks, pantries, schools and senior centers that provides families across all corners of the state with healthy food. In 2022, the network delivered more than $25 million worth of food items to help food insecure families, covering over 125,000 miles.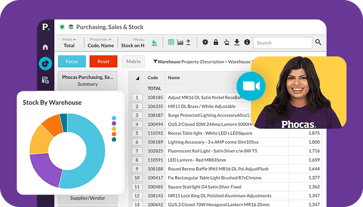 Get a demo
Find out how our platform gives you the visibility you need to get more done.
Get your demo today
Understand the past, operate better today, and plan well for the future
Whether you want to get your data organized for your team or you're looking to combine business intelligence capabilities with financial reporting, planning and analytics… We can guide you. Let's see if we can help.