Whole team covered with a business planning & analytics platform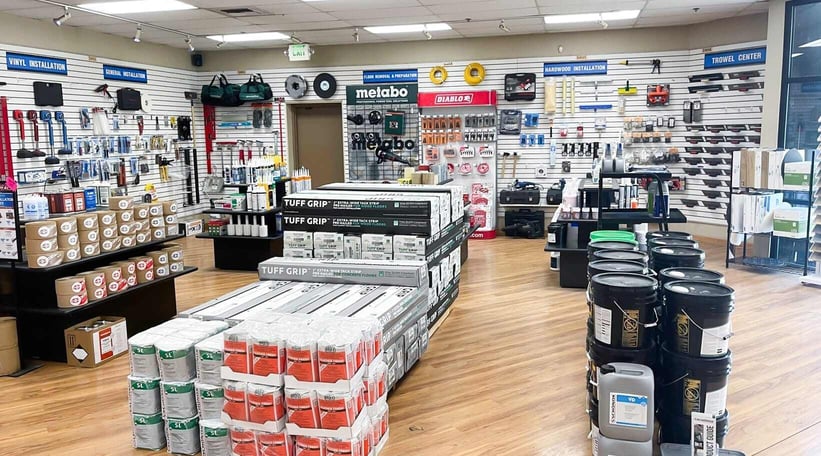 Tom Duffy is one of the top floor covering sundries and supplies distributors in America. We spoke with Randy Scott, ERP Manager at the company, about automation and new ways of working.
Tom Duffy upgraded its ERP system to Kerridge K8 a few years back. According to Randy Scott, this is a successful partnership. In fact, when the business wanted to expand its automation of reporting and analysis it went back to Kerridge for advice. It was important for Tom Duffy to find a system that works well with its ERP.
"Kerridge steered us to towards Phocas because it has the full suite of services we were pursuing. Phocas is a comprehensive business planning and analytics platform, that offers financial statement reporting, rebate analysis and budgeting and forecasting," explained Randy.

"We had a look at Phocas, and we all thought "Let's do it". We didn't have to go and get Microsoft BI and try and be wizards and set everything up from scratch, right? The fact that Phocas had plug-n-play templates was great," said Randy.
As ERP Manager, Randy helps drive company efficiency and profitability wherever possible. This ongoing improvement mindset led to adopting Phocas business planning and analytics platform.
Thorough implementation and data flow
Randy found the implementation from Kerridge K8 ERP to Phocas was a smooth process, and working together with the Phocas team on data flow was very helpful.
"The implementation was straightforward, Phocas started looking into all our data and checking the business rules with us in late December and we were up and running in about 6 weeks. By mid-February we had sales reps using the Phocas solution out in the field.

"The data validation was worthwhile, and it helped us find issues with our data. The consistency and the way that the data is processed through Phocas is tremendous. It is so thorough and because it presents it in such a clear way, it means we can mine into it deeply. From a data hygiene sense, it allows me to constantly monitor issues with the data and fix these things," explained Randy.
Hello live data access, goodbye static reporting
"Phocas has been a game changer for us, I mean, being able to get to our data, to see our data, present it in such a way, that is a clear advantage," said Randy.
For example, the Outside sales reps have remote access to sales and product data on their mobile phones, so they can refer to it anytime, anywhere. The data platform has also taken the stress out of creating the daily sales report that goes to the management team.
"Somebody had to formulate that sales report every morning, and it took 5 or 6 different reports to produce this one. Somebody again had to do it manually every single morning. We had to have coverage for the report creator in case that person was out, and we've eliminated all that," explained Randy.
Now that Tom Duffy team has a live business planning platform with consolidated data, management can log onto the system each morning and check the numbers and data themselves, without waiting on someone else to generate the report. Randy thinks that the team has cut down on hundreds of hours of data wrangling a year which they can now channel into more productive activities.
Manual rebate drudgery, to streamlined automation
Tom Duffy have been offering rebates to customers for many years. They have now automated this process and manage multiple payable and receivable rebate programs using Phocas Rebates, which is part of their business planning and analytics platform.
"The rebate program was very manual. We also run a customer loyalty program, and we have over 200 customers included here. We work with lots of exceptions so there was lots of work trying to get it all right and matching up with customers," explained Randy.

"So now we have an automated rebates program. So again, every morning – I can see whatever I need. All this work was being done manually, and by changing this and getting a new system we have found issues with what we were doing previously, and we have streamlined them. The automation has taken out hours of processing time.

All the information is now in Phocas, and our reps can talk to their customers about how they are tracking instead of waiting until mid-quarter or end of quarter to get that rebate information to talk to them. So, now with the up-to-date information, rebates have turned into more of a selling tool," said Randy.
Budgeting is no longer a chore but a worthwhile exercise
Tom Duffy has also taken advantage of the benefits of Phocas Budgeting and Forecasting and have transformed budgeting into a collaborative process that encourages engagement from the wider business.
"The budgeting process has been challenging, but now using Phocas, we can assign areas to individuals who are directly responsible and then review all the data and provide financial insights back to each of them. People found this process more sophisticated and worthwhile and even the branches liked doing the budget despite having to input 180 entries to get started because then they got all this great feedback," explained Randy.
Usability and customization
When we asked Randy why he would recommend the Phocas business planning and analytics platform he explained that ease of use stands out,
"More than 100 team members in the company use the platform."
He also likes that you can customize the platform for the flooring business and that he can add any relevant data sources to deepen analysis.
"A platform that's so easy to use and solves people's issues, this is a huge advantage. It is very rewarding knowing you have a tool that makes so many people happy. It makes peoples' jobs easier because they have all the information they need – all in the same place." said Randy.
Tom Duffy is a leading floor covering sundries and supplies distributor. The business features a wide range of speciality products and all the essential system components for any flooring project. The company serves California, Nevada and Arizona and has 28 locations and over 200 employees. Always upholding the craft of installation, Tom Duffy aims to be the preferred choice among floor covering professionals for top-quality products, exceptional service, and value.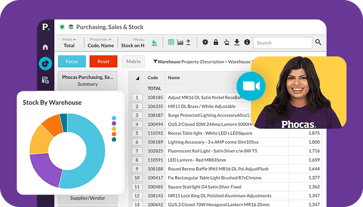 Get a demo
Find out how our platform gives you the visibility you need to get more done.
Get your demo today
Understand the past, operate better today, and plan well for the future
Whether you want to get your data organized for your team or you're looking to combine business intelligence capabilities with financial reporting, planning and analytics… We can guide you. Let's see if we can help.