5 ways to automate financial processes for speed + accuracy
Close month-end faster and customize reports with ease so your business partners are empowered with specific information.
Download eBook
Faster. Smarter. Clearer.
Many finance teams are at various stages along the automation journey, and others are still looking for the right systems.
If you're keen to upgrade your manual tasks, here are some quick wins that will upskill your team and add value across your business.
In this eBook, we outline five ways financial processes can be improved via purpose-built software so finance teams can operate more efficiently. It covers:
streamlining month end close
using visualizations to make insights clearer
enhancing collaboration with workflows
customizing financial reports to suit your business
setting up alerts to stay on top of risks and slippage
Download this eBook by completing the short form below.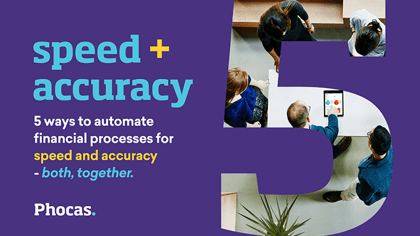 Let's download your free eBook