7 data trends for 2022 eBook
Have confidence in your data to pivot quickly.
Download eBook
The way we work has changed, but are you ready to take it a step further?
2022 is set to bring us on yet another journey of change. The year of data discovery - it's all about delving deeper into analysis and using your data to meet challenges head on.
In order to stay ahead of the curve, it's important to proactively adapt to change. Decision-making is better when a companywide approach is taken and people can access accurate data from anywhere, quickly.
Our predictions for the role of data in 2022 are:
Finance at the center of new operating models
New metrics – going deeper with analysis
More extended planning and analysis (xP&A)
The importance of tracking supply chain
Post COVID need for a good handle on working capital
Reporting on ESG (

Environmental, Social and Governance) data

Driver-based budgeting and forecasting
Download this eBook by completing the short form below.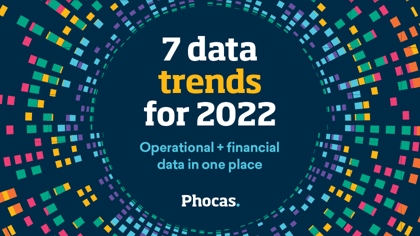 Let's download your free eBook