Data analytics trends for 2019
9 ways data analytics can help your product-centric business.
Download eBook
It's a common question business owners ask: how can I help my organization succeed now and in the future?
One way is staying up-to-date with trends pertinent to your organization. But with so much information available, this can be challenging.
That's why we've compiled a list of 9 data analytics trends we believe will be relevant to your business. Download our eGuide to find out what they are.
Fill out the form to download our 2019 trends eGuide to find out:
how data analytics solutions are becoming more industry specific
why the term "mobile" means more than being on the go
who the up-and-coming adopters of data analytics are in your organization
what the benefits are when more people have access to data, including storytelling
Download this eBook by completing the short form below.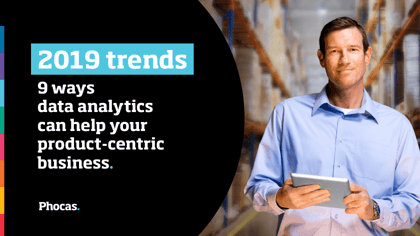 Let's download your free eBook