Top sales KPIs for manufacturers
Empower your sales team with data.
Download eBook
By measuring KPIs your sales reps make smarter decisions
Manufacturers who are adopting sales analytics are seeing a culture change in their sales teams. Reps now sell armed with data and insights.
Sales teams have immediate access to evidence of what customers are buying, what products are selling and what sales strategies are working.
"When they talk to customers, they pass on valuable information such as top performing products which helps customers better understand where to make buying changes."
In this eBook, we outline how manufacturers can digitize their sales process and stay competitive. When you take advantage of your data, you better direct your sales team, measure and monitor variance and make reporting a simple task for all.
Download this eBook by completing the short form below.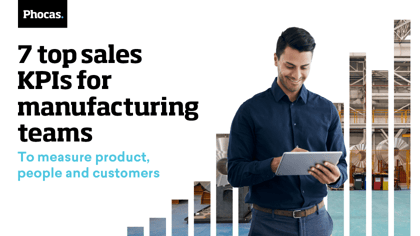 Let's download your free eBook