Why Phocas over Dundas?
Business intelligence software makes it easier for you to access and analyze data from multiple sources. But how do you decide which software is best for your business?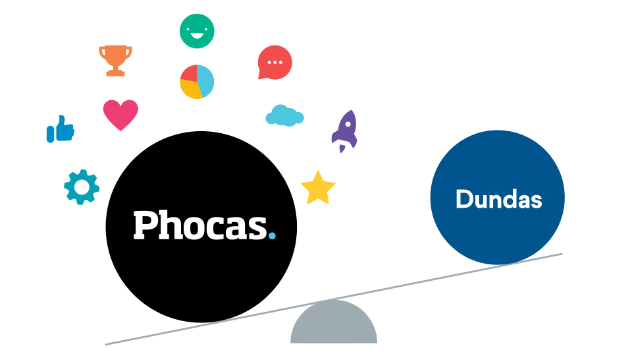 Why Phocas
Top reasons to go with Phocas
97% of people who use Phocas stick with it, compared to the average B2B retention rate of 76% to 81%.

Why?
Phocas delivers on business value, providing actionable insights from your disparate data.
Get a demo

One single platform for
FP&A and BI

User adoption over 60% higher than competitors

Expert implementation without breaking the bank
Get a grip on your data
Understand the past, operate better today, and plan well for the future
Phocas makes me feel confident and it is certainly a good stress reliever. There are a lot of unknowns in business and there are a lot of things that Phocas can give me that become 'knowns' very quickly or easily.
— Owner at Timberline Bathroom Products.
Compare
Why go with Phocas instead of Dundas?
Business Benefits
This KPI is based on the achievement level of a variety of business benefits
Project Length
This KPI is based on how quickly the product is implemented
Business Value
The KPI combines Business Benefits, Project Success and Project Length KPIs
Project Success
This KPI is based on the implementation satisfaction level and the frequency of projects completed on time and on budget
Recommendation
This KPI is based on the proportion of users that say they would recommend the product to others
Vendor Support
This KPI measures user satisfaction with the level of vendor support provided for the product
Product Satisfaction
This KPI is based on the level of satisfaction with the product
Customer Satisfaction
This KPI combines the Price to Value, Recommendation, Vendor Support, Implementer Support and Product Satisfaction KPIs
Ease of Use
This KPI is based on how often the product was chosen for its ease of use, and on the level of complaints about ease of use post-implementation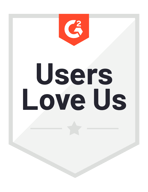 Don't take our word for it
See what our customers say
"Integrating sales, operational and financial data means you can directly relate cause and effect."
Head of works
Capital Coated Steel

"Our sales team was frustrated with the old solution and simply did not use it. Some were logging in once a year. Since we introduced Phocas, the amount of people logging in has increased 1000%."

"It's a serious contender because of its ease of use and quick implementation."
Management accountant
Prochem