Can customer reviews make or break your business?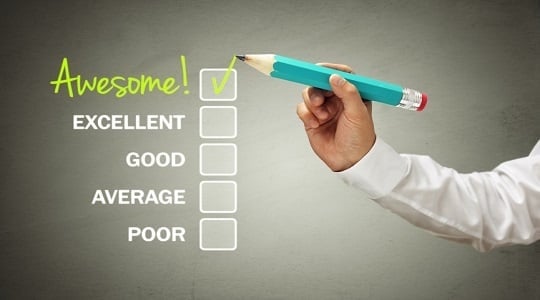 Recently I was booking a trip to Bali (Indonesia) and I spent hours and hours reading the customer reviews on each hotel before making a decision on where I should book. I wouldn't even consider a hotel that had a 4 star or under customer review rating. Why? Because I've been caught out in the past when I haven't read the reviews and just went ahead a booked.
And, I'm not the only one. According to a Zendesk survey, 90% of participants claimed that positive online reviews influenced their buying decision, and 86% said their decision was influenced by negative reviews. What doesn't this mean for businesses? Well, we live in a time where customer review sites are everywhere. TripAdvisor, Zomato (formerly Urbanspoon) and Yelp are just some of the many channels where customers can leave a review.
With societies heavy reliance on social media and the influence that plays on behavior, public opinions and the highly publicised lives the majority of individuals now live, companies can rarely deal with complaints privately. This essentially means that any unhappy customers are influential customers.
Whenever I think about the influence social media has had on organisations I often think about musician Dave Carroll's run-in with American airline United Airlines. If you haven't heard the story you can read more here, however in a nutshell the airline broke Dave's US $3,500 Taylor guitar as they unloaded it from the plane.
In short, Dave and other passengers watched on from the plane and witnessed the baggage handlers careless handling. He asked the airline to replace the guitar, they said no as he asked 24 hours after the incident and they argued for about nine months. Fed up, he wrote a song, recorded a music video and uploaded it to YouTube. It's had more than 15million views to date. Within four weeks of the video's release, United's stock fell 10% - a value of nearly $180million.
According to data collated by Help Scout, it takes 12 positive experiences to make up for one unresolved negative experience and 80% of people will not buy from business that has negative reviews. Shama Kabani, author of The Zen of Social Media Marketing and CEO of The Marketing Zen Group said people are not looking for perfection online. "What they're really looking for is humanity and a genuine response, so a negative review can be a great opportunity to respond in a positive and transparent manner. And that has a good impact on all your customers." Unfortunately for United Airlines, they had to learn this the hard way.
So, how can we encourage customers to write positive reviews on public channels?
In my opinion, there is only one way to encourage customers to write positive reviews, and that is by providing products and services that meet and even exceed customer expectations. Be polite and not demanding in asking for customer feedback. People now understand, and in most cases expect, that they will be asked to give some sought of feedback. And, no matter what the feedback, companies need to respond in a timely manner (either thanking or rectifying a situation).
Here at Phocas, we're fortunate that our customers have left us numerous positive reviews on sites such as G2Crowd. In a recent blog, we discussed the results in more detail. While we cannot always get it right, we strive to always address and resolve issues when they occur. To view our results in more detail, click here.