[eBook] Data driven retail success: Maximize your sell-thru data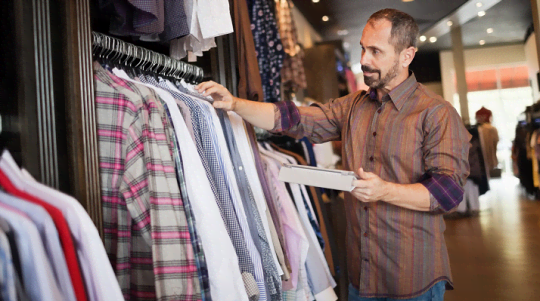 Most organizations exist within a complex labyrinth of vendors, suppliers, customers, distributors, and business partners. Understanding and leveraging these supply chain relationships are key success factors in navigating an increasingly interconnected world.
NB! This is a preview from our most recent eBook 'Data driven retail success'.
To read the full eBook click here.
To meet today's competitive demands, the manufacturing, wholesale and retail process must be optimized across all levels of the supply chain – from factory to warehouse to retail outlet to customer. This requires all participating companies to work together.
The sharing of Point-of-Sale (POS) retail data between retailers and suppliers offers significant opportunities to retailers as well as to manufacturers and suppliers. Manufacturers and suppliers can use that data for:
Demand planning to create reliable forecasts
Improving supply chains to avoid over or under stocking
Developing a better understanding of customer buying habits to help drive targeted advertising and marketing campaigns.
The ability to leverage operational POS data is redefining how companies go to market, execute against their strategies, manage product availability, and drive sales performance through measurement and incentives.
Access to this data is allowing manufacturers and retailers to work closer together to grab a larger share of customer spend.
The changing relationship between retailers and suppliers
In the past, retailers maintained very tight control of their POS data. Retailers wanted to maintain their ownership of the customer and felt sharing data on sales and service with suppliers would undermine that position. Only in recent years have they been prepared to share this information to the supply-chain. Retail has been under significant pressure from a range of economic challenges as well as from the ever increasing growth in ecommerce.
They now see more benefit in sharing this data to meet their competitive threats and to cope with general trends in the economy. Online retail and e-commerce have challenged the traditional methods for wholesaling, distribution and retail outlets. Everything that is transacted online and the associated data can easily be tracked, stored and analyzed. It has allowed manufacturers and distributors to bypass the traditional retail outlets and sell direct to the customer – ultimately redefining who owns the relationship with the shopper.
84% of retailers in the US share point-of-sale (POS) data with suppliers and 63% view data sharing as a strategic initiative. – The Retailer/Supplier Shared Data Study.
Collaboration is the name of the game
Through collaboration and data sharing, retailers and suppliers can access and analyze a common set of data.
This improved transparency on key business metrics can help establish a single holistic view of the supply process, thereby enhancing the interaction between buyer and seller and ultimately the customer.
Suppliers having access to this information in an easy to understand format helps them with the management of promotions, new product introductions, stock and sales plans, replenishment programs and marketing campaigns.
Product activity data (PAD) is the key information a retailer uses when determining the next order to make from the supplier, which ranges to delete or expand, and how to manage their shelf space. Product Activity Data (PAD) includes:
Scanned sales
Stock on order
Stock on hand
By SKU By store
This was a preview of our most recent eBook 'Data driven retail success'. To read the full eBook, click the button below.
FEATURED EBOOK
Top 7 KPIs and metrics for mid-market executives
Download eBook
Fill out the form below to download the eBook.