Retail data analytics fosters collaboration between retailers and suppliers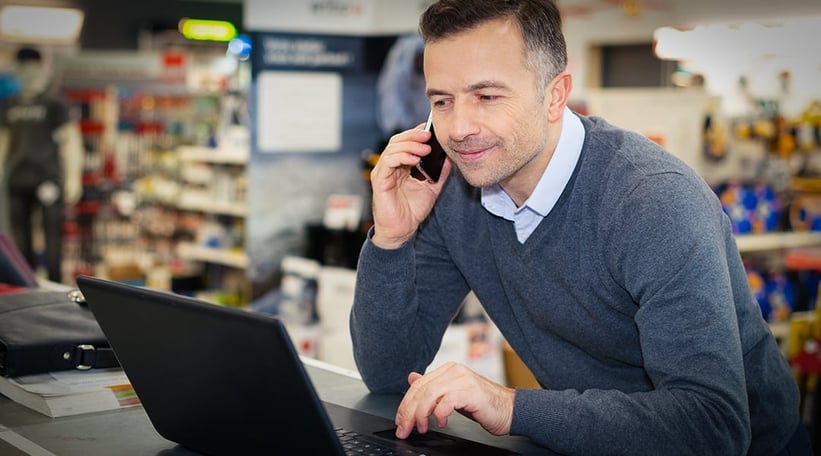 There are numerous benefits for retailers to share their sales and customer data with suppliers. Retailers are closer to consumers than suppliers and are more aware of shifting trends that can determine the demise of one product and the potential for another. Sharing retail data analytics can lead to insights that add value to both parties.
In this blog, we take a look at the study conducted in 2020 with 210 global retailers and suppliers by Coresight Research: Winning with Retailer-Supplier Collaboration which covers the importance of retailer-supplier collaboration and the key criteria for achieving this. According to the Coresight study, collaboration between grocery retailers and suppliers is better. More than 90% of suppliers and 85% of retailers said collaboration has improved since 2018.
"In an environment where consumer demand is changing by the hour, and with the high potential upside, affecting up to one-fifth of overall revenue, it's critical for retailers and suppliers to identify ways they can further strengthen their lines of communication," said Deborah Weinswig, chief executive officer of Coresight Research and author of the report.
"Data analytics is the central driver for this enhanced co-operation and the tools now available to trading partners enable strategic sharing of knowledge to better create and manage customer demand."
The report includes insights and discussion around numerous topics and we have picked four where we outline the findings from the research and then we provide a data-driven solution or improvement.
finding 1 :Top challenges in collaboration are lack of trust and limited data transparency
70% of retailers and 58% of suppliers report that responsiveness to consumer and market trends is the key criteria for successful collaboration.Challenges in collaboration between retailers and suppliers primarily arise due to poor communication and mistrust. The survey saw 63% of all retailers and 52% of suppliers cite lack of trust and communication as "challenging" or "very challenging" when collaborating. Persistent trust issues keep retailers and suppliers from sharing granular insights with each other, leaving the supply chains far from being demand-driven. In fact, 63% of retailers and 55% of suppliers consider a lack of product availability to meet shoppers' changing demand to be "challenging" or "very challenging."
How to improve this: Improve technology so data sharing doesn't require manual processes such as Excel spreadsheets, pdf reports and flat files. The easier it is to do, the more likely people are going to do it. Managing inventory is also easy with data analytics so purchasing managers can stay top of product trends and share these with suppliers.
finding 2: Greater collaboration led to an increase in overall company revenue
Improved collaboration directly influences around 20% of total revenue, trading partners said, with lower costs in supply chains and higher efficiencies in operations among the top advantages.
How to improve this: It is always great when business people can measure a positive impact of their decisions on the bottom line. We'd encourage all suppliers to put baseline KPIs on all product classes and items so that they can understand where the changes are coming from at a granular level.
finding 3: Greater collaboration improves the customer experience
Improved customer service emerged as the top advantage of good retailer supplier collaboration, with 39% of respondents citing it as a key advantage. With increased competition from numerous channels and the growing prevalence of omni-channel shopping, both retailers and suppliers understand the importance of delivering optimal customer experience. Retailers' transparency on parameters such as in-store metrics, promotional campaigns and shopper loyalty can lead to analytics-driven demand forecasting that keeps customers at the center.
How to improve this: Using the data on customer behavior, the retailer and supplier can personalise offerings for customers further and send them reminders when products are required to be replenished or when they haven't been in store for awhile. They can also carry-out targeted promotions together.
finding 4: Collaboration leads to greater operational efficiency
Higher efficiencies in operations surfaced as the second-best advantage of a good retailer-supplier collaboration, according to 37% of all respondents. Improved collaboration between retailers and suppliers—from as early as the first mile—is expected to increase operational efficiency. In addition, 33% of respondents cited lower costs in supply chains as the key advantage of good retailer-supplier collaboration.
How to improve this: e-commerce businesses can reduce costs by better managing product returns. The cost of a product return is 1.5 times that of the initial shipping expense. Data analytics can help a company assess the likelihood of a product being returned so a company can take the steps necessary to mitigate those financial losses. On the other hand, analytics can show you customers frequently return products and, therefore, have a high cost-to-serve.
The whole purpose of your supply chain is to get the products your customers need, when they need them, in the quantity they ordered. If your DIFOT is low, you can drill down into your data to discover the reason. Perhaps there is a problem with one of your warehouses or suppliers.
Why Phocas?
In order to overcome data challenges, suppliers are deploying Business Intelligence software that can extract and centralise data from a variety of sources and in a variety of formats, to present information in a timely yet comprehensive way. The capacity to view and analyse accurate data means greater insight to the potential opportunities and benefits to retailers and suppliers. Rather than a fragmented picture of what's happening in the store, a holistic view of the customer and what products they are buying starts to emerge.
To find out more about business intelligence for retailers and wholesalers, download this free ebook: Transform your business with data