Data – your greatest business asset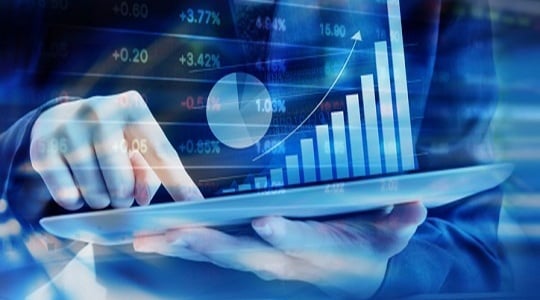 According to Gartner, 80 per cent of CEOs claim their data is an asset but only 10 per cent say that their company actually treats it that way.
NB: This is an excerpt from our latest white paper: ''Eight keys to achieving business intelligence success in 2017". To download the full white paper, click here.
Given the emergence and dependence on technology, almost every business is a digital business. Data is now mass-produced across the entire enterprise, often in disjointed offices and departments and disparate silos.
Too often, there is little consideration given to the data aggregation and analysis processes, when it should be at the heart of any business planning and decision-making. One of the keys to a successful business intelligence program in 2017 is for companies to consider their data as one of the most critical business assets.
Once there is a commitment to using the data for strategic business decisions, the natural next steps will be to put in place the appropriate tools and solutions to effectively convert raw data into actionable intelligence. A commitment to data can be broken up into six separate areas:
Data objectives
Data aggregation
Data quality
Data integration
Data access
Data analysis
Data vs. Business objectives
Before you can begin to implement a successful BI strategy, you need to determine what you want to measure. What information do you need to collect and from what sources? What are the key performance indicators that will have the most impact in driving business performance? Metrics, like your business performance, are moving targets so it's important to continually evaluate if the data you are collecting is providing you the information you need to advance business objectives.
Data aggregation and governance
Once you have determined the type of information that you need to collect and from where, it's critical that the information is consolidated into a central system so that you can avoid things such as disparate and redundant data. A business intelligence system should serve as the single source of truth, pulling data from multiple locations and systems, such as your ERP, CRM, marketing automation and financial databases to ensure your team has the most accurate picture of your business operations.
Develop a clear process for data storage and management. Make sure you are aware of all the data that is owned by the organization, regardless of whether it is stored internally or externally. Determine the value of this data for decision-making, process improvement and development of new products and/or services and so on.
Data quality
In the early days of computing, a clever programmer coined the phrase "garbage in, garbage out." The phrase of course references the idea that if you entered bad data into a program then you can expect bad output. If the data you are collecting is incomplete or if it consists of poor quality data, then the outcomes or analysis may not be accurate. Quality data is critical to quality decisions, and when your BI system contains bad data, then you may never achieve the business aspirations of your BI program. Keeping your data clean and managing your data quality needs to be an ongoing practice.
Data integration
Integrating data from multiple locations, departments and systems will provide a much more complete picture of your business operations. When parts of your business are missing or if important data sources are not connected to the BI system, there is likelihood that any analysis will be inaccurate or incomplete. Your BI program will be more successful when more of your business is represented in the data.
Data access
It's not uncommon for data analysis to be left to certain people or roles within the company. Ultimately, data is important to them, but less so for individuals in the company without access or responsibility for data analysis and reporting. Employees from top to bottom need to understand the value of the corporate data. Key to understanding the value is granting access to the tools and services that will make it easy and efficient to use the information. When everyone is able to use the BI system to access real-time details about your products, customer and financial data, then your users become advocates for BI.
Data analysis
Finally, your BI strategy will be successful when you can effectively analyze the data to make important business decisions.
It's important to show that analytics can influence decision-making, providing a clear and comprehensive picture of business performance and driving business objectives. Everyone, from business leaders to sales people can have access to the information and reporting they need to be more successful. Once the reports are made, it's important to link analytics to business outcomes to further strengthen the case for BI.
The majority of corporate information consists of unstructured data.
In its raw form, data can be difficult to work with and any inherent value hard to see. BI converts the raw information into actionable insights, enhancing internal analytical capabilities while eliminating the "gut-feel" business strategies. BI also makes data universally accessible to everyone across the business, which will help promote and strengthen your efforts for a data-driven culture.
This has been a preview of our new executive/IT white paper on eight keys to business intelligence success in 2017.
To download the complete white paper, click the image below: