Distributors and manufacturers can turbo charge sales teams with new analytics and pricing optimization solution from Phocas and SPA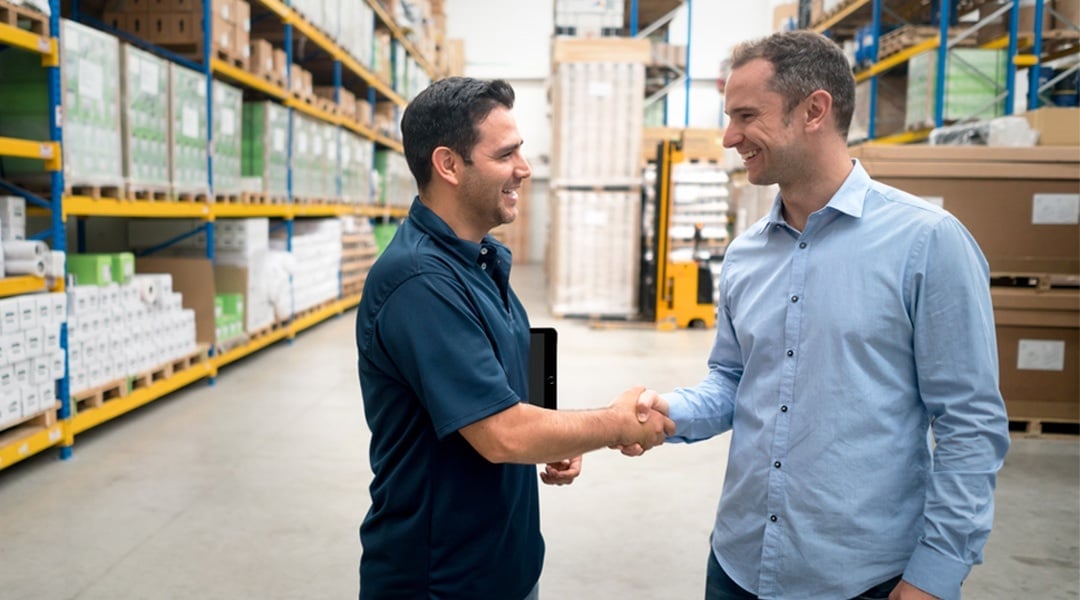 Partnership combines Phocas' leading business intelligence software with SPA's prescriptive pricing, sales and purchasing optimization analytics to drive economic value for industrial B2B companies
NEWTOWN, Pennsylvania – September 21, 2018
Phocas Software and SPA announced a partnership to help distribution and manufacturing sales teams take advantage of data analytics to create more value for their customers. The partnership empowers sales reps with access to valuable prescriptive and actionable pricing, sales and purchasing analytics that will help drive growth and unlock enterprise value for their companies and their industrial B2B clients.
The combined offering from Phocas and SPA provides users the following:
Access to insights unseen before, including easy-to-understand data from their mobile devices that can inform, guide and enrich their daily interactions with customers;
Pricing models presented simply that can grow margins across the board to positively impact personal and company revenue;
More suggestive insights (i.e., prescriptive analytics) to give for new ideas to cross sell, upsell or regain declining sales; and
Raw data presented via at-a-glance visual charts and graphs that can be shared easily with peers, managers and customers.
"This exciting partnership with SPA helps companies better equip their sales teams to answer questions like what products customers should be buying, but are not; what the optimal price or cost should be; which accounts or products require an increased focus; and how to prioritize valuable sales reps' bandwidth," said Rick Toepfer, SVP Global Partnerships at Phocas. "Access to this data helps users better position their companies for profitable growth while intercepting customer, purchasing and inventory challenges before they impact the bottom line."
Toepfer added, "Sales is the profit engine for every successful business and maximizing a sales team's effectiveness should be management's top priority. With prescriptive business intelligence, users have at their fingertips the information they need to have more productive customer conversations, develop winning sales approaches, maximize their team's performance and drive profitable growth for their organization."
David S. Bauders, SPA's CEO said, "We are excited to partner with Phocas to bring truly integrated profitability and Sales Enablement solutions to distribution and manufacturing companies. Industrial B2B markets are being disrupted rapidly. The industry needs to proactively invest in salesforce performance tools to master these challenges while driving profitable growth. The highest-performing sales teams are empowered to add greater value to customers. They know more and sell more, in less time, at the right price, at a lower cost-to-serve. This revolution is popularly known as Sales Enablement. The defining mantra of our times has become Transform or Be Left Behind."
About Phocas
Phocas Software provides a company-wide and industry-matched SaaS data analytics solution. Phocas makes it easy to drill down from high-level visual summaries into the underlying data and arrive at insights to make better decisions in manufacturing, distribution and retail businesses.
Phocas presents a business' essential data in an intuitive interface that is easy to access historical and predictive and prescriptive analysis, and is preferred by non-technical people from sales to purchasing to executives. From day one with Phocas, users get tracking and reporting on essential KPIs and metrics that are specific to role and industry. But users can also add custom measures, dimensions, dashboards and scorecards to meet the unique reporting needs of their business.
What users love about Phocas is it lets them explore their data, following their train of thought to find answers to their questions, completely unrestricted by canned reports and drill paths.
About SPA, Inc.
SPA, Inc. (Cleveland, OH) is a leading provider of pricing, sales, and purchasing analytics and workflow tools, as well as integrated performance skills training, to the wholesale distribution and manufacturing industries. Founded in 1993, SPA has assisted over 400 distribution businesses and 200 manufacturing businesses around the world to drive profitable growth. SPA recently developed a complementary suite of Sales Enablement analytics to drive greater performance. SPA is a founding sponsor of the
Sales Enablement Society, and presents regularly to related audiences throughout the industry.
In 2015, SPA launched SPASIGMA, the leading provider of live and virtual sales training to support the behavioral reinforcement essential to sustainable change management. SPASIGMA's mobile-centric, virtual performance training, coaching and knowledge-management platform, Empower™, deploys critical skills training and knowledge to support SPA's Sales Enablement analytical solutions.
FEATURED EBOOK
Top 7 KPIs and metrics for mid-market executives
Download eBook
Fill out the form below to download the eBook.