How to democratize data-driven decision-making?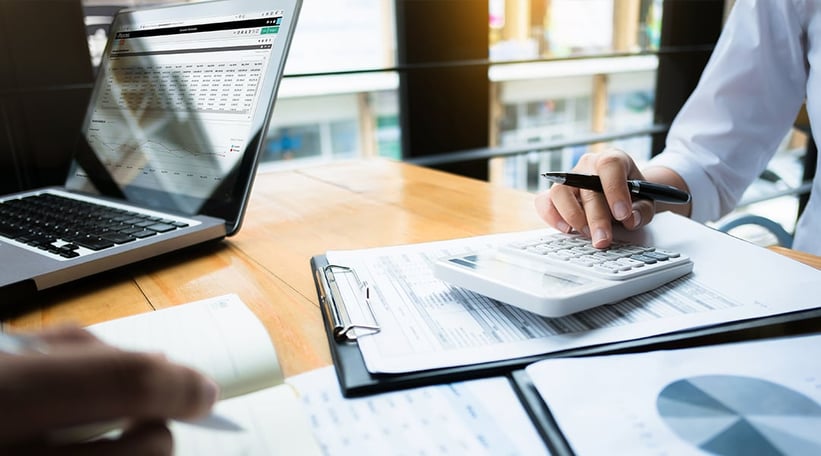 The need to know what decision-making is critical when everything is a priority has been highlighted by the pandemic. To democratize decision-making, an organization needs to break it down into manageable pieces. This ensures that responsibilities for making and executing critical decisions are transparent, and people have accurate data and technology to support them. An excellent way to determine what the important decisions are in your company is to look at the sources of value in your business and then organize the data-driven decision-making around them.
A company's value relates to the quality of decisions it makes and executes. Its assets, services, and structure are ineffective unless managers throughout the organization make the essential decisions and get those decisions right more often than not.
Many businesses carry out audits to help them plan and identify gaps in a strategy. Decision-making audits are also emerging to help people classify decisions. There are two types of critical decisions:
Big, one-off decisions that individually have an impact.

Small, repetitive decisions that collectively have an impact.
Once critical decisions are identified and categorized, an organization can determine where in the business these decisions should be made, be it at a branch or regional level, and what supportive tools are required to be successful. According to McKinsey research, if a business can align an organization's structure with its decisions, then the structure will work better, and the company's performance will improve.
Technology to support the data-driven structure
To make data-driven decisions, business needs access to data across an organization to analyze trends. Many companies don't have the right technology to enable data-driven decision-making as well as a limited tech budget. Mid-market business doesn't have the time to wait for large transformational projects to come online, so an incremental approach to data-driven decision-making can be an effective way to include all decision-makers in the process gradually.
A simple path to data democratization is with data analytics software, which works as a platform or interface that collates all data sources in a business, such as an enterprise resource planning system, customer relationship management tool and the general ledger.
Businesses will want to select software that is compatible with its current tech stack — this way, implementation will be relatively straight-forward, and you will be better able to scale and add more data sources.
Why finance data needs to be democratized?
For a long time, the financial numbers were the domain of the accounting team. By using data analytics software that enables sharing profit, loss and variance with other departments, means more people can engage and invest in the development of a team's performance. Furthermore, having access to the business's financial data shows leaders the outcomes of their strategies, which both makes them more accountable for the execution of a strategy and demonstrates what works and what doesn't.
By offering the whole organization governed access to financial data through a data analytics financial solution allows more people in a business to make decisions around value centres such as branches.
By letting more people run the numbers, that are relevant to them, will reduce the requests for other reports and enable people to answer their questions and carry-out data-driven decision-making. The finance team will continue to control the general ledger but will find it much simpler to provide branches, teams and regions with customized financial reporting. And discrepancies between groups resolve faster with a single source of truth.
Phocas' new financial solution is an easy-to-use platform to share key financial information across your team. It will help open the lines of communication between the people who are reviewing the numbers and the finance team and no matter where the conversation is taking place; everyone is working from the same numbers.
case study - a gradual approach to data-driven decision making
Hairhouse, an Australian beauty salon and retail chain created a six-year data strategy built on incremental investments every year rather than an all-in approach—this enabled them to build knowledge and educate all parts of the business to change.
Terry Fagan, the ICT Operations Manager for Hairhouse has had much experience with Phocas data analytics software. The software was initially used to manage the company's data when transitioning from a legacy ERP to NetSuite.
Hairhouse embraced Phocas as its data analytics solution to provide a consolidated view of old and new data and became the single source of truth for company-wide analysis.
"For a while, we had half of our stores running on the old system and a half running on the new system, NetSuite. Without Phocas, we would have had to run separate reports and consolidate that data manually," said Fagan.
Fagan manages the flow of data from NetSuite into Phocas software, and all the platforms that tie into the ERP are functioning well. Fagan must also make sure that all employees can make full use of the information gathered across different platforms. Fagan says, "When we're trying to transfer that amount of data through an ERP system, it doesn't handle it particularly well. Whereas, if we use Phocas, it's very quick for us to twist and turn data along with longer time ranges so we can get a really clear picture of what's going on."
Fagan loves the sophistication of the software and the ability to view sales from any perspective.
He says, "I really enjoy the matrix mode." The ability to pivot on a different dimension, sort by product classes, and by region allows Hairhouse to see which regions are selling more salon services or retail products.
To find out more about Phocas data analytics and the new financial solution, watch this 35 minute video that includes an explanation from an in-house expert, a quick demo showcasing how it works and some feedback from early adopters.