One of the goals of business intelligence is to find the best match for your business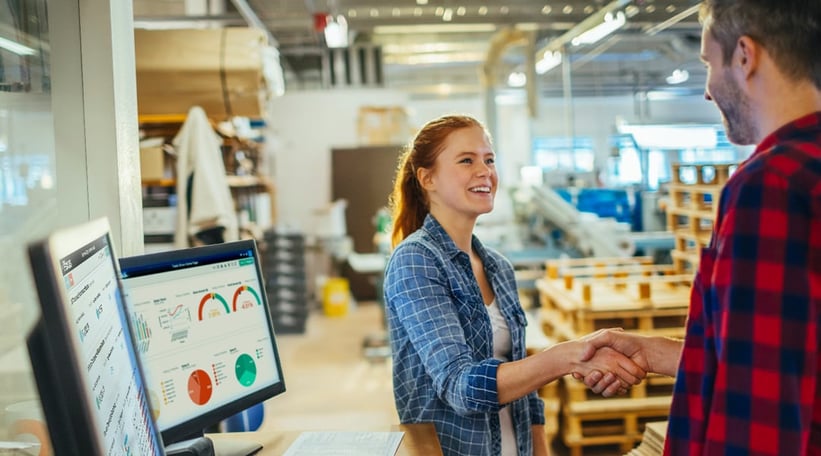 The speed at which business intelligence technology continues to develop seems outmatched only by an urgent need for data by leaders keen to make sound decisions moving ahead. And of course increased user adoption as the software becomes more intuitive. With so many business intelligence solutions on the market - one of the goals of business intelligence is to find the best match for your business. Here's some tips on what to look for.
Ease-of-use via design
While to some design is merely an aesthetic concern but it can make a considerable difference to the user's experience. Companies like Apple have become publicly lauded by customers for their insistence on good design. The rate at which Apple's products are picked up makes a convincing case that ease-of-use via design is a successful strategy. To ensure that business intelligence is used widely in your business it is important that the software is designed for the everyday user. Especially when you consider that users take the information from their business intelligence software to assist in making business decisions that impact the whole business. While the BI solution needs to be able to perform the analysis required of it, it also needs to be capable of displaying that analysis in an easily comprehensible format. Reports that are visually overwhelming are unlikely to succeed in being adopted by BI users. Features that aid in making the report such as drag-and-drop are essential to look for in your BI solution. Meanwhile things to avoid with Business Intelligence Software are:
Visual Crowding: Too many images on one screen means too much visual noise making it hard to figure out what needs attention and what is important. It is important to let the reports tell the story and ensure the graphics have simple colour cues.
Inappropriate use of graphs: Graphing data that would be better in a table leads to a waste of processing power and an inability to gain insight. Make sure you can toggle between graphs and tables easily.
Wrong Chart types for your data: Charts should always include the ability to drill down but not force users to navigate away from the current screen to analyse what they are seeing. Make sure the software comes with comprehensive documentation which explains what graphs are best for each situation.
Speed of access
The next item that should be considered is the speed by which you can access your data. Some BI software makes use of RAM speed to decrease response times, while some organisations harness a hub and spoke index set up to speed up queries from minutes into seconds. With faster response times, users can deal with live information in large sets of data but still rapidly create insightful and accurate reports and analysis. Ultimately, this greatly increases the quality of the end user's experience. Phocas has recently partnered with Amazon Web Services which helps us deliver performance enhancements such as adaptive query processing, read ahead, intelligent Database: batch mode for row store and parallel consistency check. It also allows us to provide increased reliability and scalability to customers.
Mobile accessibility
A further point to consider is mobile accessibility. As a manager or business leader it is important to be able to access your data wherever you are. With the use of cloud computing, BI vendors can offer you an identical service on your mobile as they can at your desktop. As more people work from home business intelligence functionality should move with you.
Dynamic Reporting
The final tip that you should consider when choosing your business intelligence software is dynamic reporting. Reports that can be created, manipulated and modified dynamically. Static analytics reports are obsolete in the face of an increasingly fast business world, where you are expected to react faster to every situation. Business intelligence users are looking for the ability to easily interact with their data and not have to rely on the IT department to do it for them. Ad-hoc reporting can now involve building reports with live data using drag-and-drop methods. The reports can then be shared and edited and shared again. These dynamic user-driven reports empower users and also allow a business to tap into all the skills it needs to be competitive in the digital age.
All these above tips are important features of any business intelligence software and should help guide you in choosing the right one for your business. For inspiration to meet one of the goals of business intelligence and a match for your business, download this eBook.