Why it's time to rethink financial forecasting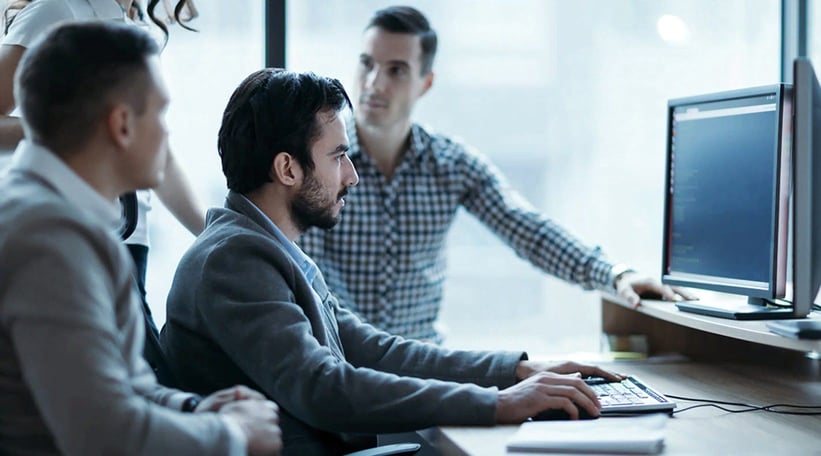 The demands on finance teams are changing. As organizations face increasing uncertainty, business functions are turning to finance teams to provide more frequent, accurate forecasts to help them adapt fast.
But for finance teams, creating more regular financial forecasts is near impossible thanks to processes designed around what was traditionally a quarterly task.
With the importance of financial forecasting now highlighted more than ever, it's time for finance teams to rethink how they run forecasts and keep up with this new demand.
The changing face of financial reporting
Recent years have seen organizations around the world face the most volatile environment we've seen in decades. And there are no signs of this slowing down, with uncertainty coming from all angles including changing economic conditions, customer preferences, technology and more. Unpredictability is the 'new normal', creating new challenges for finance teams tasked with supporting the wider business. For example:
Increased complexity
Many organizations have changed their operating models. This might include reaching customers across more channels, working with remote work teams, and diversifying suppliers. Financial reporting needs to capture these changes, how they influence each other, and how they contribute to performance.
Increased volatility
Sudden changes in macro-economic conditions in recent years have highlighted the need to respond with agility. Months-old forecasts are no longer useful with teams needing updated information and fast. Forecasts need to be drawn from real-time data to be of any real use to the business.
Increased innovation
To strategize and meet these new challenges, organizations need to embrace innovation. From small changes such as adjusting operating hours to large-scale innovation such as new product lines, innovation is critical. To support this, reports need to help people identify new opportunities hidden behind financial and organizational data.
These changes haven't gone unnoticed by finance teams. In a recent FSN survey, finance professionals have identified forecasting at the top of their investment priority list for the next decade. This recognizes both the growing importance of financial forecasting and the fact that current processes aren't meeting business needs.
Why financial forecasting is broken
Traditionally, financial forecasting is carried out every quarter. But the entire budget and forecasting process is now being challenged, with many organizations requesting updated forecasts several times a month. It's a demand that's out of reach for many finance departments, given the way the process is currently run. Common forecasting challenges include:
Capacity
For many finance teams, their current systems and processes simply can't process the volume of data required. A typical SME, for example, may have 20 locations with 10,000 SKUs at each location. Changing forecasting frequency from once a quarter to twice a month will place a huge strain on systems in terms of processing capacity, not to mention implications on accuracy, timeliness, and relevance.
Time
Depending on the type of forecasting required, reports can take anywhere from several hours to a few days to complete. Without access to critical information on time, managers will struggle to make fast decisions and can miss out on valuable opportunities.
Credibility
Current forecasting processes can lead to incomplete information, disconnected data, and out-of-date reports. As a result, forecasts often fail to give a true picture of where a business is heading and offer little value to decision-makers.


How modern forecasting can transform decision-making
To meet the growing demand for forecasting and help organizations adapt to an unpredictable environment, finance teams need to boost their forecasting capability. A modern forecasting solution such as Phocas can help you provide real-time, actionable intelligence to teams across your business – and help your organization stay competitive. Here's how:
Improving collaboration
With a single source of truth, you can empower staff across all divisions and all levels to share up-to-date information. Users can update information, add comments, and see changes in real-time. Teams can provide timely, valuable inputs for the forecasting process.
Enabling driver-based planning
Finance teams can improve forecasts by incorporating both internal and external data using driver-based planning. By capturing data from various sources, your can gain greater insights into what drivers contribute to performance and how. Decision-makers across the business can then use this information to focus on key needle-moving metrics.
Increasing efficiency
Gain back time lost chasing data, cross-checking information, and rework. Capture timely, accurate information with rolling forecasts that keep pace with changing market conditions. With a clear picture of your business, managers make quick, data-driven decisions and adapt fast.
Make the move now with Phocas
Phocas makes financial forecasting accessible. It's simple to implement, easy to use, and can help boost business performance sooner. So if you're looking to invest in modern financial forecasting, you could make the change sooner than you think.
With Phocas, you can run frequent forecasts in minutes, thanks to our investment in a high-performing analytic engine and memory capabilities. Keep pace with market conditions by drawing on interactive, rolling forecasts. Explore different options with ease using scenario modelling and what-if scenario analysis. And when you're ready, you can streamline processes across your finance eco-system, with Phocas Financial Statements.
Curious to see how this works in practice? Get a taste for timely, accurate, insightful financial forecasts with a free guided trial of Phocas.