Phocas is a NASBA-approved CPE sponsor and explains collaborative FP&A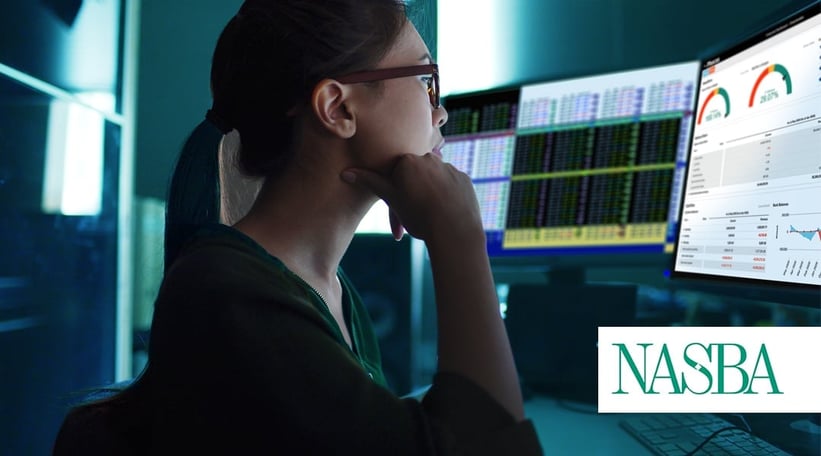 For many organizations, budget season is an all-consuming annual event that requires input and information from people and departments from all areas of the business.Combine the fact that much of the planning and analysis traditionally happens in spreadsheets exchanged back and forth via email, and one can begin to understand the complexity, riskiness and fragile nature of the entire process.
Budgeting certainly doesn't have to be this way. For finance professionals interested in learning how to reduce the administrative challenges to compile a budget, as well as streamline the data gathering and input from subject area experts, Phocas is offering a new training session that also allows you to earn points towards your professional accreditation.
The on-demand webinar outlines how a financially specific software built on a powerful BI platform can empower finance professionals to collaborate, report and feel better about making strategic decisions.
For the past 12 months, Phocas has established the processes, procedures and presentations necessary to become a provider of Continuing Professional Education (CPE), which is required for Certified Public Accountants (CPAs) to maintain their professional competence and provide quality services. Phocas is a National Association of State Boards of Accountancy-approved CPE sponsor, which means Phocas is in the NASBA national registry of CPE sponsors, and can host webinars where attendees are eligible to receive CPE credits that go towards helping them maintain their CPA certification.
Evolving roles of finance pros
CPAs responsibilities are evolving, as today, they have far more impact and responsibility in the operations of the business than they did in recent past. CPAs and the other members of the finance team have always turned to data to answer questions. With Phocas, they now have the ability to capitalize on both operations and finance data in a single location for strategic insights across the business, including sales and marketing, inventory, and purchasing and pricing. Armed with more and better data, CPAs can make faster and smarter decisions to enhance overall business performance.
What is making much of the improved access and analysis of data possible is technology. Data analytics solutions are playing a critical role in reducing the workload and streamlining traditionally time-consuming processes, including budgeting and forecasting. Phocas Budgeting and Forecasting allows finance teams to combine disparate data and budget into one source of information, so they can access a more comprehensive picture of how the business is performing. Phocas improves the collaborative nature of the budgeting process and protects the integrity of the legacy data while giving other team members the freedom to manipulate and share financial information, helping everyone to better understand the numbers and be more accountable.
Among the other key features of the budgeting software include:


Built-in workflow tools allow subject-matter experts to engage in the process;
Worksheets help navigate the budget, add commentary to cells and provide visibility to other users' changes in real-time; and
Access to non-financial and operational data already in ERP system to facilitate driver-based planning.
Expanding FP&A capabilities empower CPAs
Phocas is now reaching a new audience of financial users with the addition of its Financial Statements and Budgeting and Forecasting self-service solutions. Many of these users are CPAs, and through our webinars and in-person training, they can receive the professional training they need to satisfy their CPE requirements. In addition to receiving approval to provide CPE credits, Phocas is a Gold sponsor with Controllers Council, focused on building awareness of the Phocas brand to their growing subscriber and member network that includes Controllers, CFOs and other corporate accounting and finance executives.
The impact of our accredited training and sponsorship of the Controllers Council, combined with our FP&A solutions means financial professionals can trust Phocas to help them advance their careers and support their organizations. Current customers may have a CPE requirement that we can now fulfil while also showing how technology can help them improve their access to business data, knowledge of the business and speed of decision making. To take advantage of this combination of professional training and technology, see our on demand webinar, "Collaborative FP&A: make better decisions faster."