The evolution of financial statement planning and analysis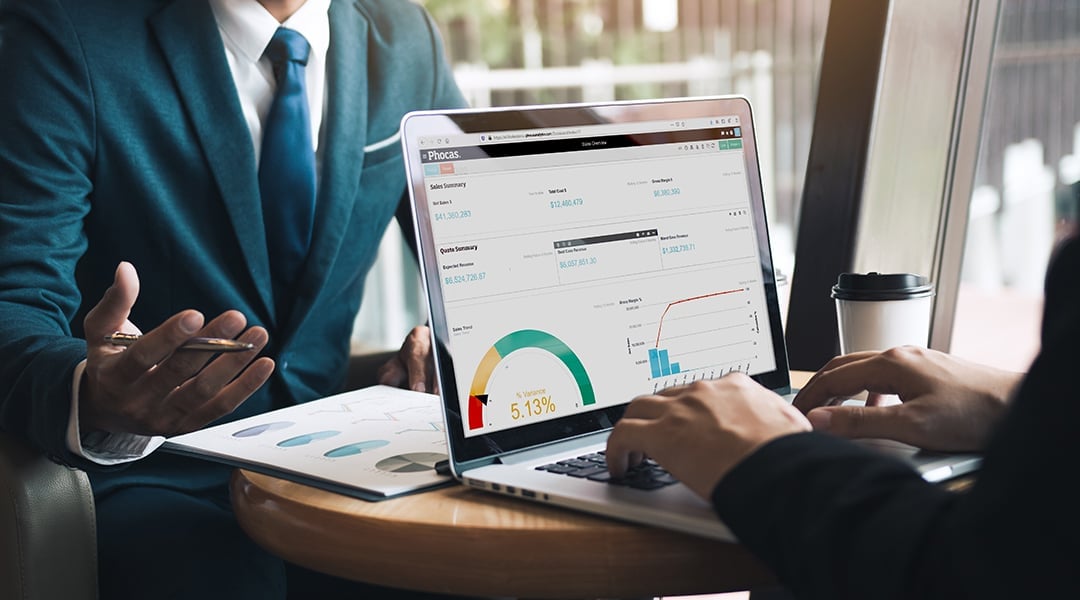 Your finance team may be wasting their precious time in preparing outdated static reports, to provide insights that don't matter anymore. Technology has transformed how decision makers can leverage data to make informed decisions. Instead of waiting for year-end or month-end reports to analyze your financial health, the decision makers now require up-to-date insights to make on-the-go decisions and create new opportunities for business growth. Financial statement planning and analysis has evolved significantly, and with it, the need of switching to software has also increased tremendously.
Frequency of decision-making has changed financial statements
Data has turned the definition of financial reporting on its head. Previously, financial statements would be considered an output of financial reporting and the process of issuing financial statements to the external stakeholders happens at each year or quarter end.
However, now, financial reporting includes collecting and analysing data to get insights for making ongoing informed decisions.
Financial decision-making has become fast-paced. The decision-makers want the finance team to provide a means to drill down into the underlying data and leverage it on their own —whenever they want — throughout the month.
How does technology empower and modernize your finance team?
The finance team, sometimes, has to spend 4-5-6 or even more hours in preparing a financial statement. They export data from the ERP, dump it into a formula-filled spreadsheet, update and fix formulas, and then create pivot tables or charts to present data visually.
However, if any adjustments are made to the data, the static report gets outdated. Then, the team has to repeat the process and re-update the spreadsheet and charts to show up-to-date data, which delays the process unnecessarily.
Also, since the preparation of these static reports involves huge cost and time, it's nearly impossible for the finance team to customize the report for every user. Everyone from top management to entry-level positions uses the same report to analyse data and collect insights.
Phocas does all the hard work here — it modernizes your finance team and gives them the real, ultimate power to create customized reports and present information to match every user's requirement.
Phocas automates the preparation of financial statements and the creation of reports. Every report is synced with the original data which makes it easier for the users to find answers to their questions on their own without getting back to the finance team for any query or concern.
How does the finance team get benefits? — They get additional time for doing value-added analysis and diving deep into data to uncover hidden patterns and anomalies.
But does this process affect the original data or general ledger? — No, it doesn't. Phocas pulls data from ERP and dumps everything in its own system so the users can create reports without touching the general ledger and original data.
Analyze, customize and visualize
Phocas data analytics plus financial statements solution lets you perform three steps to leverage data and use it to make decisions:
Analyze: Phocas facilitates a dynamic reporting system where you can click on any metric and drill down into the underlying data. Go beyond the numbers that a report presents, and uncover the hidden patterns. While doing so, you don't have to worry about the original data — it remains unaffected by your clicks and filters.
Customize: Instead of making one report for all users, present customised reports as per every user's requirements and needs. For instance, a CFO would require organisation-level data whereas a branch manager would be more interested in analysing data pertaining to his region or branch.
Visualize: Build live dashboards to see a snapshot view of the financial performance and see the up-to-date numbers to make better, faster decisions.
To find out more about Phocas financial analysis software, here's your free ebook: Turbo charge your finance team to value-add.
FEATURED EBOOK
Top 7 KPIs and metrics for mid-market executives
Download eBook
Fill out the form below to download the eBook.