The role of the executive in a data-driven organization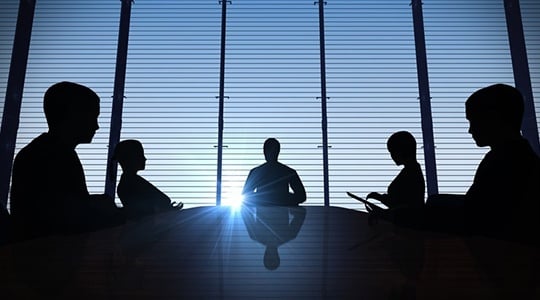 While business intelligence brings actionable data to managers and other relevant employees within the organization, executive support remains the key driver of success or failure.
NB: This is an excerpt from our latest white paper: ''Eight keys to achieving business intelligence success in 2017". To download the full white paper, click here.
A committed and engaged executive team plays an important role in ensuring business intelligence brings benefits across their business in 2017.
In a recent Economist Intelligence Unit Study of U.S. senior executives, 86 per cent of respondents indicated they have already put in place or plan to invest significant resources in sales and marketing analytics.
Unfortunately, only two per cent of respondents felt that their investment in analytics had a positive impact across their business. CEOs are ready and willing to invest more time and resources into developing a data-driven culture but what they may not understand is how important the executive team is ensuring the success of data and analytics initiatives. A successful BI program in 2017 needs a committed and engaged executive sponsor.
Strong and involved executive sponsors believe in the importance of BI to the business. They are the liaisons between the executive team, which is establishing the business objectives, and the implementation team and end users. They advocate for the data-driven culture and play critical roles in keeping the plan on track and removing any roadblocks. For the BI program to be a success, executive sponsors must be involved in three key ways:
1 - Actively engaged in all levels throughout the project
Nothing will sidetrack a BI project more than having a leader who is neither engaged nor visible during the planning, development and execution of a project.
In a study by Prosci, a change management consultant, an "active and visible" executive sponsor ranked as the top-contributing factor to project success. Analysis of the data from its 2016 study showed "A direct correlation between the effectiveness of a sponsorship and the likelihood of meeting project objectives.."
Only 29 per cent of projects that had an ineffective sponsor met or exceeded objectives. This contrasts with 72 per cent of projects that were successful as a result of extremely effective sponsors. An effective sponsor is one that is active and visible at planning meetings and project kickoffs, takes responsibility for the overall success of the project, provides ongoing direction and is available when decisions need to be made.
2 - Team builder, cheerleader and problem solver
An effective executive sponsor takes the lead in building the team that will execute the BI program. They are also motivating team members and promoting the project progress to the wider executive team. He or she will be actively looking for ways to engage other key business leaders to resolve challenges or ensure support for areas of the project that require support from across the organization. A successful BI program requires an executive sponsor who will not run from problems, rather he or she will take the lead in resolving whatever challenge may surface so that the project can move forward.
3 - Communications central
When changes are planned for whatever reason, it's important that the senior leadership team communicate why the changes are being made and what the expectations are for team members.
The same is true when deploying a BI program. Your team needs to hear from the executive sponsor throughout the implementation so that once the BI system is ready to go, there will be no (or at least fewer) surprises. Once the system is in place, success or failure may be dependent on how effective the sponsor was in communicating the urgency, benefits and expectations to the entire company. To communicate effectively, the sponsor must be fully invested in the project and have excellent skills in organization wide communication.
Given the importance of BI initiatives, your organization needs to ensure that you assign strong leaders to the project. Your team will benefit from the sponsors leadership skills, strategic perspective, advocacy with the c-suite, and problem solving skills to keep the project on track.
Before starting a BI project, it may be wise to review your executive team to identify who has the ability and desire to lead the project to completion, while fully embracing the roles they will need to fill.
This has been a preview of our new executive/IT white paper on eight keys to business intelligence success in 2017.
To download the complete white paper, click the image below: