3 signs the food and beverage industry needs business intelligence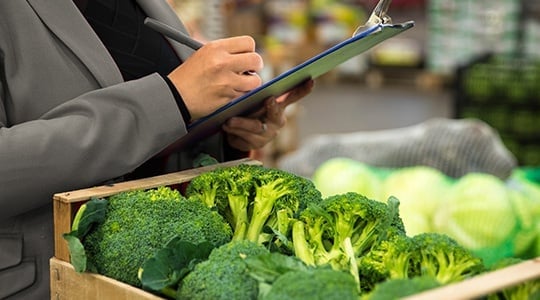 With tight margins and increased competition, how is your food and beverage business staying ahead? Find out the 3 signs that indicate you need a BI solution to answer one of your most important business questions.
It's a question those of us in business often ask: "So what?"
Whether it's hearing a proposal in a meeting, exploring new ideas or considering a new company initiative, the goal of critical thinking is to make better business decisions. When an organization's leaders are well informed, they can help deliver outcomes such as better serving customers, streamlining processes, reducing costs, improving margins and more.
But performing these types of assessments is only possible when you have the ability to turn raw information into actionable insights. This means companies need to ask: are we getting the most out of our data? What happens now when we ask, "So what?"
It's time to find out. Learn the 3 signs that indicate you need a business intelligence (BI) solution to better position your company for growth and gain a competitive edge.
Sign #1: Your data is in too many places
If your company data is spread out across multiple systems, this can be time consuming and potentially problematic. You might obtain your supplier information from one system, but use another to keep track of your stock. This makes it difficult to get accurate information in a timely fashion while also having to think about providing products and services to restaurants, cafés, grocers, convenience stores, hotels, schools and more.
While having all of this data is important, being able to quickly and easily turn it into actionable insights is where the real payoff is. Factors like knowing your stock levels well, identifying which customers are ordering less dairy than they used to or simply using the interface to get the full picture of your business can all help contribute to your company's growth.
The right BI solution aggregates the data from your company's various systems and gives you an easy-to-analyze view that can be used to help make more effective business decisions based on facts. This single source of truth lets you ask questions of your data and keep drilling down to find out more, following your train of thought.
Sign #2: It takes a long time to create reports
Creating manual reports can take days, and by the time it gets to you, there's a risk of the information being old — and therefore inaccurate. In the food and beverage industry where quick decisions involving perishable goods need to be made, having up-to-date information is necessary.
Traditionally, reports are generated from a data source such as an ERP system and usually require making a detailed request to the IT department, which can be prone to misinterpretation and human error. Relying on manual reporting greatly impacts a company's ability to make quick decisions regarding day-to-day operations.
The right BI solution lets your teams create and share their own custom reports in minutes, reducing the time of the reporting process and letting users explore what they'd like to see in their data.
Prevailing trends like safety and sustainability, increased competition, changing customer preferences, and even mergers and acquisitions will continue to impact the food and beverage industry. Putting BI in the hands of more people across your business is a great way to stay ahead of competitors.
#3. You're only using spreadsheets
Using spreadsheets to analyze the data can be inefficient since this method is prone to human error, potentially has many different versions of one file, and can lead to decisions being made based on "gut feel." While prior experience can be important when making decisions, it's best to also have accurate data available at your fingertips that provides an objective view of your business.
The right BI solution is intuitive, making it easy to use by almost anyone — empowering your company's teams at every level of the business to analyze data and start making more informed decisions to take advantage of opportunities and trends. The right BI solution not only consolidates your data into one view, but also refreshes this information on a regular basis so you can feel confident the data you're examining is up-to-date in an easy-to-understand format.
Answering "so what?" with Phocas
Phocas simplifies the way businesses make critical decisions by integrating data from across your company in a way that's easy to understand to help you answer the question, "So what?" — but also many more.
With our intelligent, intuitive platform, you're able to follow your train of thought when examining your data, helping you uncover opportunities you might not have known existed. And with its ease of use, you can quickly implement Phocas across your organization, leading to fast ROI.