CFO uses data-driven approach to bolster margins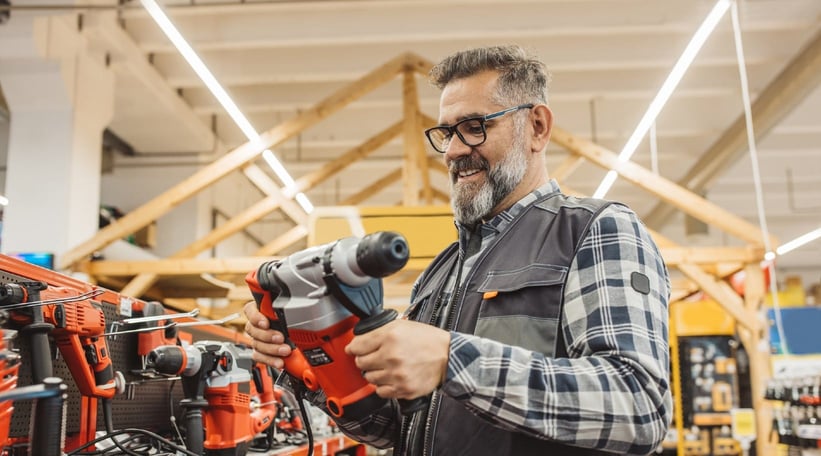 Gubbins Pulbrook Mitre 10 set-up its finance and technology back-end using small business software Xero and Unleashed. These systems were effective until the company grew through acquisition which meant inheriting rigid legacy data systems.
Steve Pulbrook, Chief Financial Officer was frustrated with the time it took to get data from the ERP so researched software platforms to make it easier and to also help him and his team review the data.
The company implemented Phocas about nine months ago, a flexible business planning and analytics solution that could directly extract data from its ERP (Sympac).
"With Phocas we can analyze data instantaneously, whereas in Sympac it may take days to run these reports," explained Steve.
"We get the data out of Sympac and then use Phocas to analyse it. We'll often put Phocas on one screen and then the ERP on the other and identify the issues in Phocas and then fix them in Sympac," said Steve.
From slow spreadsheets to flexible analysis
Gubbins Pulbrook Mitre 10 is now doing in-depth analysis within Phocas, rather than excel which proved to be arduous and error prone.
"We used to do a lot of analysis in spreadsheets, but now we're using Phocas for all our analysis. It's faster, more cost-effective and provides better results. We can now use the time we saved from not doing spreadsheet analysis for more meaningful tasks," explained Steve.
Examples of what they used to analyze in spreadsheets but now do in Phocas include:
dead stock and slow moving stock
overstocks and understocks
performance compared to budget
P&L analysis via division
customers spend and trade profiles
Redirecting 3-4 days per week to more strategic tasks
Steve found that Phocas was more cost-effective than his previous reporting tool and allowed them to redirect a wage spent on spreadsheet analysis to do other tasks.
"Someone would basically spend 3 – 4 days per week doing spreadsheet analysis, now this wage can be redirected to more meaningful tasks. We can do a lot in Phocas, so for us it was a simple decision, because it's less money than our previous reporting tool and we get a much better result," said Steve.
Proactive rather than reactive
The finance team now has more time to perform valuable analysis in Phocas, enabling them to be proactive instead of reactive in their decision-making.
"By using Phocas, you can identify and fix potential problems early on, saving you from future troubles. You can spend more time analyzing data with key people and achieve many more meaningful results," explained Steve.
"In Phocas you can also easily identify mistakes made by your staff and correct them immediately. This helps to avoid problems that may occur in the future and allows you to address behavioral issues with your staff early on. It's better to fix a mistake as soon as it happens, rather than letting it go unnoticed for months, which could lead to bigger problems later," said Steve.
A single source of truth
Another benefit of using Phocas is that it allows Gubbins Pulbrook Mitre 10 to easily merge and analyze data from multiple POS platforms. Steve found that using Phocas was necessary, especially when dealing with businesses outside of the Independent Hardware Group (IHG).
"If you added another business that's using a different POS system, normally it would be challenging to merge all the data and analyze it. By using Phocas, you can easily input data from multiple systems and create an overall panel for analysis," said Steve.
"I could never dream of running the same reports in Sympac . It would take days and be harder to do," explained Steve.
Mitre 10 dashboard vs the Phocas dashboard
Some may wonder about the difference between the Mitre 10 dashboard and the Phocas dashboard, but Steve explained the Phocas dashboard allows for customization of reports. They also provide more options to add detailed metrics or calculations to the visualizations that can help identify business growth opportunities.
"The Mitre 10 dashboard is useful, and they use it in retail stores, but it has limited capabilities compared to Phocas. With Phocas, you can drill down to get more detailed information and customize reports easily. While the Mitre 10 dashboard is a good starting point, you can do much more with Phocas. It just takes a little effort to set up and present the data in a way that suits your needs," said Steve.
Non-technical users had fast adoption
"Our staff use Phocas every day, all the time, because it's so easy and quick to use. Everyone's very impressed - especially with the reports that come with Phocas", explained Steve.
"They jump into Phocas straight away because they know they can't wreck anything, it's data, you just tell them to try whatever they like, press any button as it can't break," said Steve.
Looking to the future
Gubbins Pulbrook Mitre 10 is in the final stages of implementing Phocas Financial Statements and then plans to add Budgeting and Forecasting.
"We're finalising the implementation of Financial Statements. Budgeting and Forecasting is obviously the next big thing we want to do," explained Steve.
With an all-in-one business planning and analytics solution, Gubbins Pullbrook Mitre 10 now can report, measure, plan and grow with the same data.
"We've been running at 32 points of margin. We can't increase our staff, but we can buy better and sell more. We'll use Phocas' predictive tool to see if doing that will give us the budget result we're after, which is to grow another 2 points of margin", explained Steve.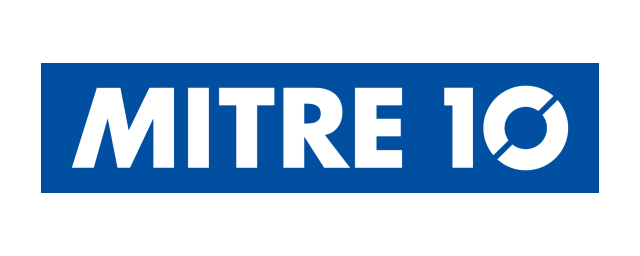 Gubbins Pulbrook Mitre 10 operates as a hardware supply company with 5 stores and a frame and truss plant in the Southern Highlands in New South Wales, Australia.
It's an independently owned business that trades under the Mitre 10 brand and supports local traded-based customers and the community by offering a variety of goods and services.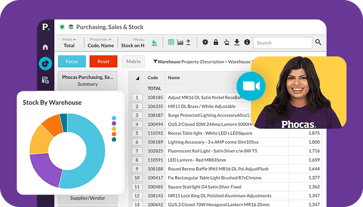 Get a demo
Find out how our platform gives you the visibility you need to get more done.
Get your demo today
Understand the past, operate better today, and plan well for the future
Whether you want to get your data organized for your team or you're looking to combine business intelligence capabilities with financial reporting, planning and analytics… We can guide you. Let's see if we can help.