Customized financial statements help tyre business plan for the future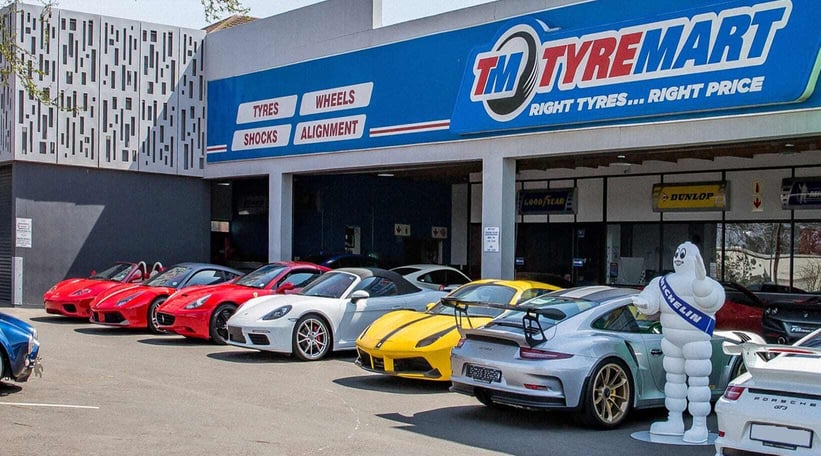 Thomas Tyres combats static and fragile spreadsheets by utilizing Phocas for a single solution for inventory, operational metrics, headcount and financial strategy.
25% less time doing queries and more time gaining insights
Established in 1964, Thomas Tyres supplies high-quality automotive parts, wheels, and tyres through their 39 retail branches, 8 commercial branches, and over 50 other branches across South Africa. With 16,371 SKUs to manage, Pierre van Zyl, Project Manager at Thomas Tyres, explained that being unable to group product units and the restrictive single-user setup of spreadsheets was a real problem for his team. Pierre also noted the fragility of spreadsheets when being used as a sole source of data insights, "You change just one field, and everything falls apart".
Pierre and his team were spending 25% of their time, every week, fielding research requests and writing single-use SQL searches to deliver insights into business data. Many of the searches being carried out were single-use only, making insights time-bound and a high effort-low impact method of data analysis.
Overall, Pierre described many of the tools being used within the company as 'outdated and limited'. Without a program of system modernization, the company would remain reliant on SQL reporting and lose ground to competitors in a fast-paced market.
Finding the right fit solution for sales and finance
Searching for a solution to their challenges, their current ERP provider, Kerridge IQ retail, suggested Pierre speak with the team at Phocas. As a partner of Kerridge, Phocas Analytics and Financial Statements offer integration into the existing software used by Thomas Tyres.
Pierre was impressed by the close partnership between Phocas Software and Kerridge, the strength of which was apparent in both the tailored demonstration he received and the swift responses to his specific requirements. Just three weeks after the demonstration, Pierre decided that Thomas Tyres should work with Phocas.
Getting access to reliable insights in 15 minutes
Pierre received impeccable service from Phocas and worked closely with the team at Phocas to build and map the system to his requirements. He now has total confidence in the data inside Phocas, sharing; "Phocas gives us peace of mind."
Phocas provides Pierre and his team with a comprehensive overview of business data, which means they can now investigate and report on product lines, suppliers, and sales figures without requiring specialised SQL reports.
The same immediate access to in-depth data insights has been pivotal in enabling Pierre's team to immediately respond to questions when presenting at Thomas Tyres' monthly management meetings. "Before, management would ask a question at a meeting, and I wouldn't have an answer so I would have to wait a month for the next meeting to provide them with an answer. Today, I can answer all their questions on the fly because we have Phocas," Pierre said. He then added, Now we can use data to plan possible outcomes, not just report after the fact."
"I was asked recently to compare two suppliers of retreading rubber to determine the long-term viability and profitability for each. Normally, it would take me a week, minimum, of crunching numbers, but it took me 15 minutes to have an answer with Phocas."
Pierre van Zyl — Project manager - Thomas Tyres
Accurate, actionable, forward-thinking financials
Thomas Tyres integrated their financial information into Phocas Financial Statements to access budgeting, reporting, and analysis easily, in a format that could be shaped to suit their needs.
Having a concise three-year view is a major benefit as I create and update the budget for this year. In the past, I couldn't separate certain elements like labour from direct overheads. Being able to build the income statement to look the way we need it to run our business is a major benefit," said Pierre.
In contrast to the complex series of formulas applied to a spreadsheet to calculate gross profit to offset exceptions, such as public holidays, Pierre can quickly adjust fields within Phocas to make corrections.
The headcount driver feature of Phocas Financial Statements has a benefits calendar function that helps me quickly make benefit changes," he explained.
In the past it would be impossible get the required ledger lines (183 per company x 110 companies) compared on growth, industry, company, branches over a period in time and grouped accordingly, now it was just dragging and drop. This has led to getting the big picture visualized, and the buy-in is now "common sense".
Empowering individuals to make data-led decisions
Automated alerts, editable dashboards and a simple interface has opened Thomas Tyres' business data to their teams to explore for their own research.
You don't need to be a genius to find answers." Pierre explained. "Unlike spreadsheets, Phocas can't be broken."
And his favourite part of using Phocas? Reducing reports from a five-step process to running automatically. "The fact that I open my email in the morning and I can see what the sales profit is projected to be is a big benefit to me. I no longer need to login to a remote desktop, open the spreadsheet, refresh the data, make selections and then, eventually, see what I want to see."
A strong partnership and best practices enable ROI in 6 months
Thomas Tyres is already seeing the positive impact of using Phocas because for the first time, senior management have time to dedicate to long-term planning. They now have a clear and detailed view of investments, ROI, real-time financial consolidation across the group, and access to all their data. Thomas Tyres no longer has to rely on annual financial reports and can now move to an agile way of working.
Currently, 10% of Thomas Tyres' employees use Phocas and are gaining insights to the data, including 12 administration and 65 viewer-level users across their 98 branches and multiple departments. However, because of the impact of empowering employees to take the initiative to investigate data and make insight-led decisions, plans are already being discussed to extend access to more users.
We could take Phocas out tomorrow and we would have our money back, but that's definitely not the plan. I see Phocas as part of our makeup for quite a while into the future."
As such, Pierre and his team continue to work closely with the team at Phocas to fine-tune and discover new opportunities for improvement. Pierre said, "I see Phocas as part of our group already. After three –months, it's not a piece of software, it's a partnership."
When asked for any advice he would offer businesses considering Phocas, Pierre responded without hesitation, "Just buy the thing!"
Benefits for Thomas Tyres
Time-saving
Thomas Tyres is spending 25% less time doing queries and more time gaining insights by switching from single-use SQL searches to using Phocas Software.
Agile reporting
With access to company data, search and reporting new functionality across the business, staff can respond swiftly to the changing demands of the market.
Forward-looking budgeting
The team can now review, edit and amend their complex financial budgets across multiple sites thanks to a new concise three-year budget view, and headcount-driver features.
Thomas Tyres
supplies high-quality automotive parts, wheels, and tyres through their 98 business units branches across South Africa. Established in 1964, the company remains true to the founder's pledge to put customers first with competitive pricing and friendly consultants.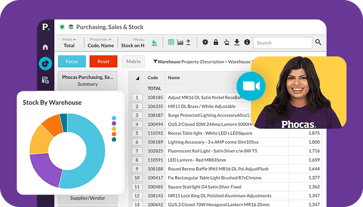 Get a demo
Find out how our platform gives you the visibility you need to get more done.
Get your demo today
Understand the past, operate better today, and plan well for the future
Whether you want to get your data organized for your team or you're looking to combine business intelligence capabilities with financial reporting, planning and analytics… We can guide you. Let's see if we can help.