The power of the Phocas people has always been the company's secret sauce. This week, our tech company has hit an exciting milestone of 200 people employed with three new software developers joining us in ChristChurch, New Zealand, one of our tech hubs.
Welcome to Phocas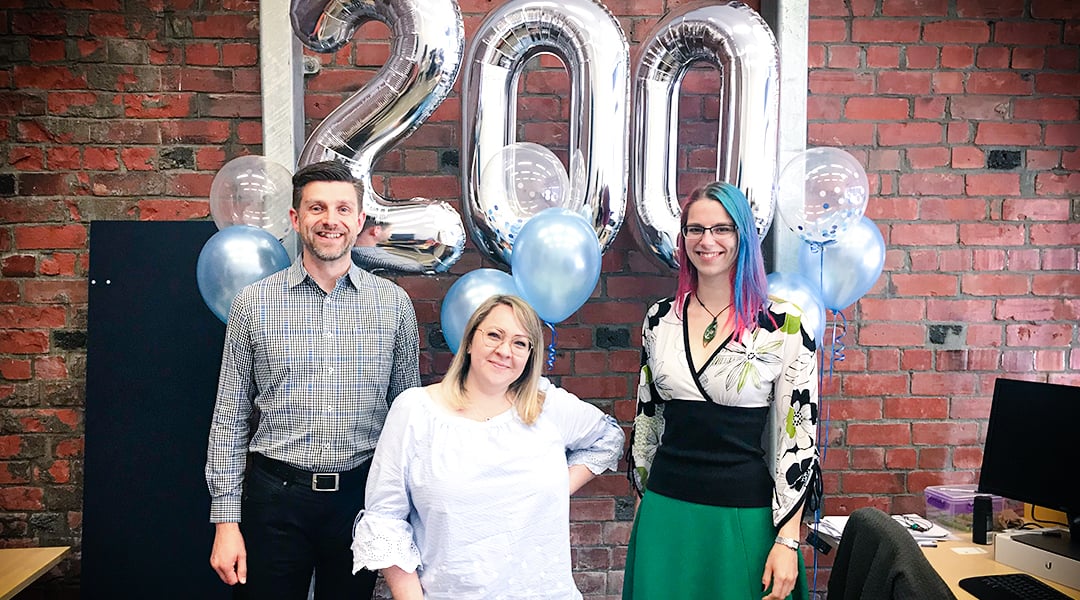 These three people helped us reach our 200 milestone. Welcome to Bernard Darnton – Senior Software Developer, Josie Smith – Software Developer and Anastasia Brade – Software Developer. It's fantastic to have them as part of our growing global team.
Phocas culture
Our people are located across the UK, Europe, Asia, Australia, New Zealand and North America and live by our company values: "fun, fulfilling, forever." We foster a culture where people feel good about working for Phocas every day, and that they are making a difference in the lives and businesses of our customers and the wellbeing of our planet.
Maintaining a healthy culture has always been a priority. Staying true to our values, we've successfully developed better products, forged great customer and partner relationships and built a remarkable company to work at. In 2019 Phocas won the Culture Transformation Award from Human Synergistics in recognition of our constructive and positive culture, during a time of rapid change and growth.
Some fun facts about our people
54 people started in 2020
46 people in our product and platform, earning bragging rights as the largest team
16 people have been at Phocas more than 10 years
15 people have a name starting with the letter A
11 people work permanent, part-time
For more information about Phocas and its people power, check out what job opportunities we currently have on offer here.