Phocas data analytics is excited to be recognized as one of the most valuable business tools of 2020 by GetApp, a Gartner digital markets review website. The role of technology and ongoing digitalization remains critical to business success in 2021 as companies rely more on online orders and accurate data to gauge performance. The GetApp report identified 16 products that stood out among 1,000+ tools across 100 software categories to deliver excellent value—according to feedback from thousands of users. Phocas was awarded in multiple Category Leader reports.
How GetApp chose Phocas as one of the best business tools
The GetApp report focuses on over 100 types of software designed to support key business workflows across industries: accounting, analytics, collaboration, customer service, human resources, IT management, marketing, project management, and sales.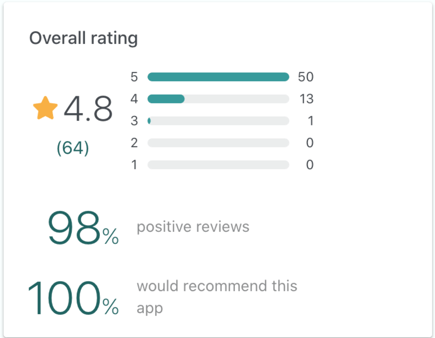 From there, it turned to its Category Leaders reports—yearly software rankings based on verified reviews from software users. GetApp identified the products that appeared in the most Category Leaders reports throughout 2020—in other words, the best of the best.
Phocas rated top or "best" in the following category reports:
The Phocas overall ranking is 4.8 of 5 in GetApp and 98% of users have given a positive review of the product and 100% of the users surveyed said they would recommend the data analytics software to others.
Myles Glashier, the CEO of Phocas says it's satisfying when customers reiterate the value they get from the Phocas product, especially during one of the most challenging years for business.
"In 2020, business people with accurate and up-to-date data were able to quickly assess how the disruptions were specifically affecting their business and react faster to the situation. Many new companies signed up to Phocas —to get a a complete picture of how their business is performing — as without strong data they could not move forward with confidence," says Glashier.
What do the customers say about Phocas?
Nicholas, Wholesale Supply
The biggest benefit is not having our sales reps rely on our IT department to create a report from an old legacy system. They also don't have to rely on standard out of the box reports that can be limited in scope. Phocas allows them to instantly dive into their sales data and find anything they need-from summary numbers to very specific sales data. In fact, this applies across all departments including management. The ease and flexibility of finding information is incredible.
Martin, Building Supplies
Phocas provided an ideal solution for producing the same views of information for different job roles using the permissions in the background. This reduced our dependence on Excel reporting by around 60%.
Stephanie, Logistics and Supply Chain
I've worked with Phocas for a year, and absolutely love it. The ease of use is great, and has brought so much benefit to our company. We are able to customize reports and dashboards to our needs as a company, which is a huge deal. Getting reports out to our field is easy and painless. We use subscriptions constantly, and that has made many employee's lives easier.


Why technology and data are key business assets?
The pandemic forced many IT managers and CEOs to reconsider the company's tech stack and accelerate digitization strategies to remain operational and competitive. Customer behavior also changed, and will continue to shift but the rise in the use of digital services will remain. Companies will need to ensure that digital channels are strong to succeed.
Demand is also taking time to stabilize, so business managers also need up to date information about business performance. As you manoeuvre an uneven recovery across your business, you need accurate data to determine the impact of decisions of financial performance in real time.
As more workforces operate from home, companies also need to provide the right tools and training to drive high productivity and motivation levels. Running agile and remote workforces can be successful, but set targets and review each quarter to determine what's working and not.
For more information about Phocas and the use of data analytics to digitally transform your business, download this free ebook: Digital transformation strategy 2.0.
Disclaimer: Category Leaders constitute the subjective opinions of individual end-user reviews, ratings and data applied against a documented methodology; they neither represent the views of, nor constitute an endorsement by, GetApp or its affiliates.