8 ways to stay ahead of the game in the new normal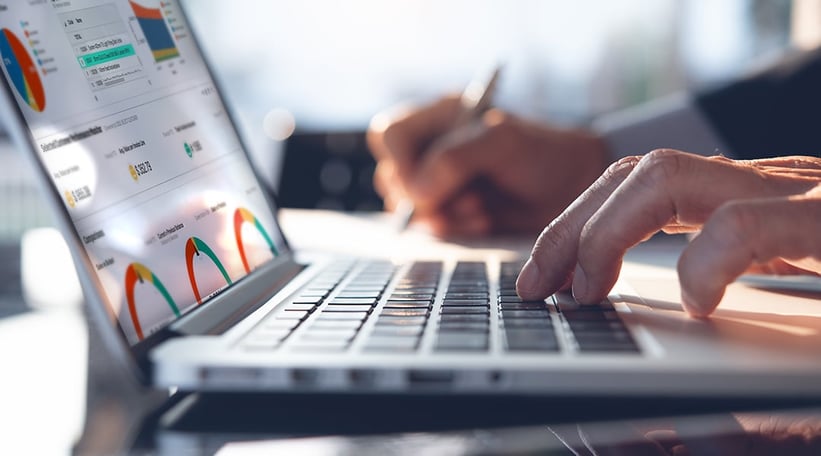 The pandemic has been a catalyst for change across businesses. And while managers are still determining their future plans – what is evident is that companies will become more digitally-driven, to increase resilience and cope with change. It will be the decisive managers who enhance digital systems now and use data analytics to learn how to serve the 'new' customer, who are best positioned to stay ahead of the game.
In the business world, we can and must use speed to our advantage. The evolution of technology and the availability of information can help us stay ahead of the game and better understand the needs of our customers while continually beating back the competition.
So what can we do to stay ahead of the game? What is our best offense and strongest defense when it comes to knowing the needs of our customers while keeping our competitors at bay?
Here are a just a few ways to use data:
Know your competition - Seems simple enough, but if you don't know what they're selling, where they are strong and how their products or services are different; you will be at a disadvantage. You can be sure that your competitors know who you are and are looking to expose any weaknesses to get into your customers.
Know your customers - You have to know what your customers' expect from you and what their needs are – as their values and budgets change. It's important that you find out what is most important to them when it comes to customer service, have they gotten use to the online service model. Are they looking for the best price or locally made products ? Are they more flexible in terms of delivery times and invoicing. The little things can make a big difference.

Identify an

d

capture pockets of profitable growth - Find new opportunities for your products or services. Before your current market flattens completely, look for ways to expand your business into new markets. You can repackage or slightly modify existing products and services to meet the needs of new customers to help grow your business.
Expand your offerings – As you get to know your customers, you will learn new things about their businesses. If you are paying attention, you should identify new ways that you can increase your business with them, including offering new products and services. The more that your customers can depend on you to solve their business challenges, the more loyal they become.
Differentiate – Before your customer asks, you should be able to provide in detail why they should do business with you. You need to be able to combine your knowledge of your competition with your knowledge of your customers to help differentiate your product or service from vendors looking to replace you.
Form partnerships – Again, this is about learning the needs of your customers and identifying ways that you can help them with their business needs. The right partner can add complementary products and services that strengthen your value to your customers. In addition, forming partnerships with complementary product and service providers will open up new opportunities that may not have come to you otherwise.
Marketing promotions – While you may have the best products or services, it's important that people know about them. Put together compelling and concise marketing promotions that educate, build awareness and include a clear call-to-action.
Finally…
8. Data - One of the best ways to stay ahead of your competitors is to collate the information created across your business to provide you with a clear picture of everything that is going on with your company. Phocas is a data analytics tool that provides a central location for all your business data.
Business intelligence should be simple so that you can make smart, informed and fast business decisions. We understand the pace of business, so with Phocas you have all the real-time data you need to tap into the values of your customers. With the information, you'll know what they need and find new opportunities.
Phocas can help you identify emerging markets where product demand is increasing across a particularly region or industry. We also can help explain why you may be losing customers to stop any further leakages to competitors. BI is also great for business performance management, allowing you to measure sales and profit margins across a variety of dimensions, including store, region, product line and season.
As the pace of business continues to accelerate and competitors swirl overhead, it's important that you identify ways to help you stay ahead of the game. With BI, you have the information you need to understand the wants and needs of your customers, the ability to reposition your brand in the marketplace to maintain and strengthen your competitive advantage.