An accurate view of your business' finances: it's not too good to be true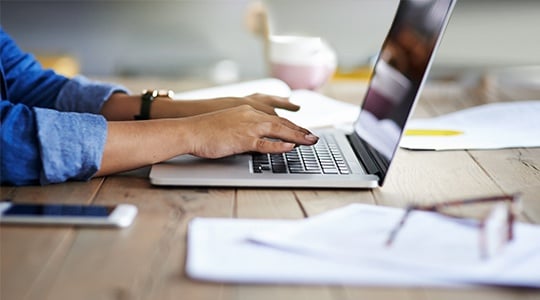 Finance teams are increasingly under pressure to provide CEOs and other executives with information related to their business' current financial scenario — but it's not always easy for them to do so.
In fact, according to Computer Weekly, "Almost three-quarters of financial professionals say they struggle to collect data from multiple sources and perform the analyses required to answer questions about corporate financial performance."
This staggering statistic holds a great impact, then, since the finance department is tasked with providing insight into the internal and the external factors that affect the bottom line. So the question is: how can finance make this reporting process easier? Read on to find out.
How can I make financial reporting easier?
The answer: using a data analytics solution that can bring together data from all areas of the business into one view, and then helping users share their findings in easy-to-build, customized reports. From these results, teams can arrive at business intelligence (BI) — the actionable insights that come from analyzing data across the business.
By examining incoming and outgoing finances of the present and past, and being able to easily share it with the right business teams, financial leaders can see a real-time view of the business' finance, including profit and loss, general ledger and balance sheets. They can then implement strategies that can benefit the financial future of their business.
Are data analytics solutions designed for finance?
The answer is yes. The right data analytics solutions will bring active analysis, data drill-down and dashboarding to the finance and management team using accounting standards and user permissions, meaning this team of users controls who sees the data.
The right solution can also extend access to critical financial data to branch, product and department managers who might benefit from not just seeing the numbers, but analyzing them to build out stronger business strategies.
How do I know which data analytics solution is the right one?
We've examined the key factors that go into choosing a BI solution that meets your needs — so now it's time to see one first hand.
Phocas Software offers a dedicated Financial Statements module that is specifically designed to integrate financial data into Phocas — right down to the individual transaction level.
When users are no longer constrained by traditional financial reports, they can ask and answer questions on the fly, slice and dice their data according to their train of thought and reveal true business insights to see where the costs concerns and revenue opportunities are.
Book your personalized demo today to see how our data analytics solution can help your finance team — and your entire business — meet short-term and long-term goals.