How to choose the right business intelligence solution for your business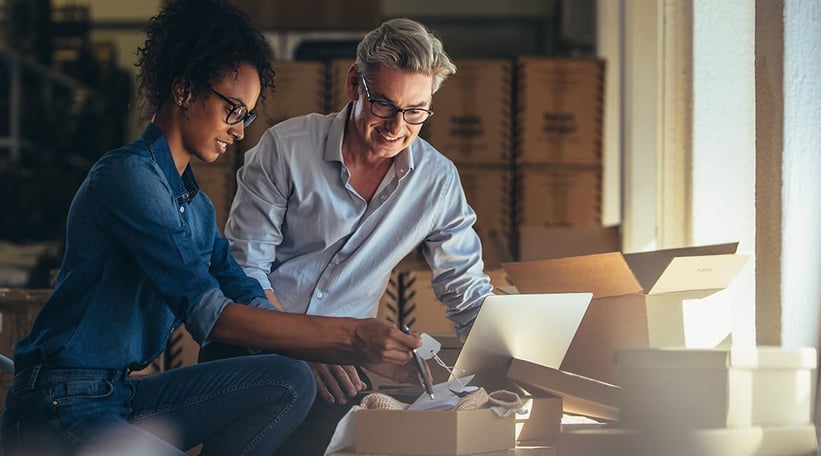 Business Intelligence is key to making the most of the data generated by your company because it allows you to analyze this data. And to be frank, the ability to make sense of your data so you can spot trends and be proactive is a game-changer. So, to make the best decisions using the data you have available, it's important to choose the right business intelligence (BI) solution for your business.
BI consolidates all the data across your various systems and gives you a single source of truth. The data you analyze can be used to help make more effective business decisions based on facts.
Are you making the highest margins that you can? Do you know what products are currently low in stock? Are your sales reps making the most of their time when meeting with their customers?
Without a BI solution the chances are you won't be able to quickly and easily find the answers to those questions. A BI solution will not only give you the ability to find those answers, but then make changes to affect what happens next.
Deciding that a BI solution will be beneficial to your business is the easy part. The next question, and one we get asked more than others, is 'how do I pick the the right BI solution for my business?'
This question provides its own challenges, as there are a number of options out there and it can be overwhelming when you are starting out as you want to make the right choice for your business. To help you come to a decision, here are some factors that are worth considering:
BI that works for your industry
With plenty of choice and lots of different industries out there, wouldn't it be great to know that the BI solution you choose is used by your peers, competitors and those in similar industries.
Many BI solutions are aimed across all markets and because of that you may find that they can't provide you with the answers to the questions that you have. A solution tailored for your industry will give you the reassurance it will work for you from day one and that it is suited for the KPIs and metrics that you need to analyze.
This reassurance will allow you to concentrate on what matters most – ensuring your business runs smoothly and that the right decisions are being made.
Easy to use
Once a BI solution is in the place for your business, you will want it to be utilized. There is not much point in having a tool available for all the different divisions and departments, if no one can use it. Or you are having to rely on a colleague with technical knowledge to provide you with the report you need. This impacts your ability to make quick and effective decisions for the business.
A good BI solution lets you (and your colleagues) analyze the data themselves rather than simply being given reports. You should be able to drill down through your data to find out more and use a combination of the numbers, and simple graphs and charts to assist you daily.
For all departments or divisions
BI allows you to make more informed decisions and you will want to empower all your departments. While many providers will argue that their BI software can 'do it all', very few are actually whole-of-business solutions. This is something to consider if your company intends to get the very most out of the software.
Whether it is a sales rep finding new opportunities to hit their target, the Finance team providing a real-time view of their balance sheet and P & L, or Marketing using BI to optimize their strategy for the next campaign, you will want the data available to all departments.
Multi-source integration
It is key that the BI tool you choose can connect to the many systems your business may be using. From capturing from sales data in your ERP, to setting budgets in a spreadsheet, it is common for companies to be using multiple data sources.
Being able to view the various sources in the one place will provide a clear picture of your business' performance and make it easier to make informed decisions using all the data that you have available.
Why choose Phocas?
Phocas is used by manufacturing, distribution and retail companies across the world to make them feel good about data. Thousands of customers use Phocas to find new and missed opportunities, identify trends, spot challenges and threats, grow profits and save time.
It's an intuitive, user-friendly solution that simply displays the facts and allows you to chart and graph what's happening across the business, share data points and trends and drill in to get clarity about your company's performance.
Anyone from management, sales, inventory and purchasing to finance can analyse and make sense of the available data that currently sits locked-up in ERP and other systems.
If you consider each of these points you will be well on your way to making the right decision for you.