Chairman's statement - FY2021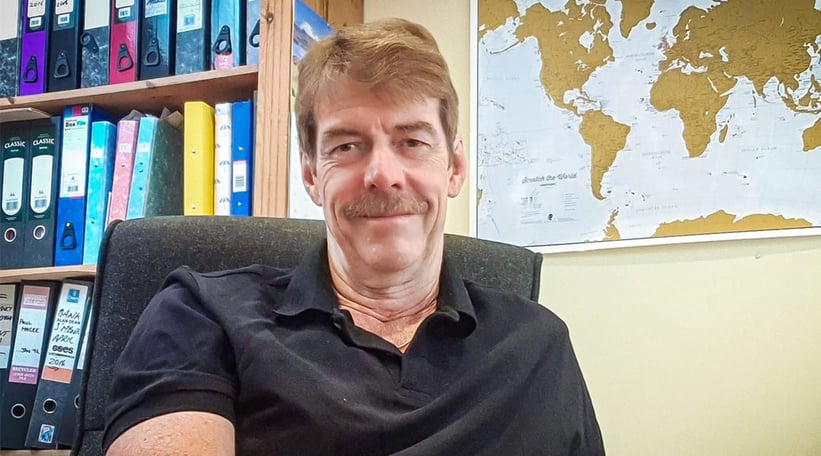 The financial year ending 30 June 2021 marked a most eventful and exciting year at Phocas Software.
Highlights
Capital raise of AU$45m to facilitate growth and product expansion

Year-on-year revenue growth of 20% before exchange rate movements

Applied for bCorp accreditation

Won Culture Sustainability Award 2021 from Human Synergistics

93 new people joined Phocas including new roles in AI, systems management and product development

New financial product released into our portfolio to position Phocas as a leader in the convergence of business intelligence and financial reporting, planning and analysis
Capital raise
In January we announced the successful completion of an AU$45 million capital raise to accelerate our growth, expand into new industries and develop the core BI platform as well as financial reporting, planning and analysis products.
Ellerston Capital led the capital raise with a AU$35 million equity investment. OneVentures, an existing shareholder, who first invested in the company in 2018, provided an additional AU$10 million equity financing, reinforcing the venture capital firm's confidence in Phocas. We value the assistance, knowledge and expertise that both parties contribute to the development and growth of the business.
Financial Performance
Phocas delivered full year revenue growth of 20% for FY21 before exchange rate movements, which was an amazing result given the challenging trading conditions experienced throughout the world. Factors contributing to the growth included a 49% increase in new license revenue and a 60% growth in implementation revenue brought about by the increased reliance on data to make fast and accurate decisions from hybrid working environments. Trading division revenue growth was strong in all geographical regions with 24% in the US, 19% in Australia, and 16% in the UK. Total revenue for the year was AU$46.6m with a gross margin for the year at 76% of revenue.
Customer retention also remained very strong at 95% as all businesspeople looked to their data to diagnose their current business situation more frequently, to deal with ongoing changes in cashflow and demand forecasting.
Executive Team
The executive team had a number of changes. Co-founder Myles Glashier is now the sole CEO after Phil Dodds stepped down as joint CEO. Phil stays as a director on the Phocas Group board and continues to play a key role in advising on the direction of our financial data solutions as a trained accountant with a career in software development. Following the successful capital raise, we welcomed Toni Korsanisfrom Ellerston Capital to the group board as an investor director joining Michelle Deaker from OneVentures, a valued member of the board from 2018.
We were also pleased to appoint Dave Boorman as Group CFO. He managed the capital raise process and brings a wealth of experience from senior finance roles with multinationals and listed companies. Dave will assist the global team to meet our milestones for growth.
bCorp Application
The Phocas values are: fun, fulfilling and forever. We apply them to our people, our customers, our partners, our suppliers, our shareholders, our fellow citizens, and the planet. And as an organization, our purpose is to consider and positively impact all of these stakeholders.   
In 2020 different sustainable models for the company were reviewed and we chose the bCorporation (bCorp) framework because it is global and aligned with the United Nations Sustainable Goals.
The first step was to amend the Phocas constitution to include our long-term commitment to society and the environment and we continue to work through the process of accreditation with bCorp.
People and Culture
We continued to invest in and measure our greatest asset – our culture. We were delighted to be recipients of a 'Culture Sustainability Award' from Human Synergistics. Phocas was recognised for our excellent 2021 Organisational Culture Inventory (OCI) results, which showed we have sustained a 'Constructive' culture over three successive OCI measures in the last five years. Our culture remains strong with significant growth in the business and despite the unique challenges presented by the covid-19 pandemic.
We added 93 new roles over the financial year, with 35 people joining our rapidly expanding R&D offices in Christchurch New Zealand.
Product and Platform
We are committed to developing our product offering to modernise and digitise financial reporting, planning and analysis tasks. This financial year saw the release of our Budgeting and Forecasting module that adds to Financial Statements launched the year prior.
The uptake from new and existing customers of our financial products reinforces the demand for a faster, deeper, more continual and more accurate approach to functions driven by finance including: monthly reporting, analysis, budgeting and forecasting. Phocas allows customers to uniquely leverage the intelligence and consolidated data held in the BI platform to solve these ongoing challenges.