4 ways real Pronto ERP users benefit from Phocas business intelligence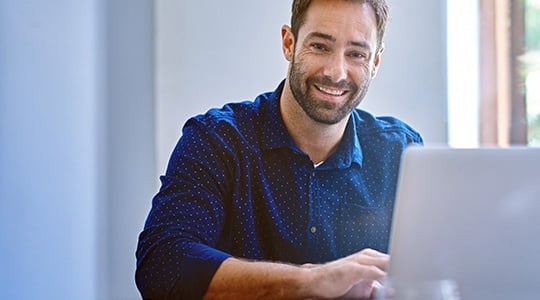 Pronto ERP has many benefits for businesses in wholesale, retail or manufacturing. However, like most ERP systems, Pronto is not designed for fast data analysis. This is where business intelligence comes in.
With business intelligence (BI), Pronto ERP users can take their company data into their own hands, analyze it to obtain actionable insight with the click of a button. Phocas provides best-in-class BI solutions, which many Pronto users have already experienced the benefits of.
This blog will explore 4 ways in which real Pronto customers have benefited from Phocas BI.
1. Save time
A key benefit Phocas customers will experience is the time they save. Generating reports the traditional way, directly from your Pronto ERP, can be cumbersome and time consuming. Many companies rely on their IT teams to generate such reports, adding the potential for miscommunication. Not to mention that these reports are static, and require new reports each time you would like to explore a given statistic further.
With Phocas, you can generate your own reports, and find answers to your own questions. Like Guy Haslehurst, CFO from Vic's Premium Quality Meats experienced, when in an important meeting a couple of button clicks in Phocas can get you the answers you need to continue the conversation. In Guy's words "Efficiency was pretty much instant".
2. Discover new trends
With Phocas, Pronto users are finding it easy to discover new trends they may not have initially thought of. Automotive distributor CoolDrive has found that Phocas allows them to manage sales rep performance by breaking it down to location, product, customer or promotion. This allows for a much more detailed picture than previously available through Pronto with IBM Cognos.
John Goodhram, CFO at CoolDrive, says the company has gone from 3 competent Cognos users to 90 competent Phocas users. Phocas is so easy to use that anyone within the company can analyze data and discover trends relevant to their job role.
"My motto is, if you can see it, you can do something about it. I'm absolutely convinced that our ability to see and understand different elements of what is happening in the business, and our ability to list and prioritize them, has been made possible by Phocas. Now we do it with ease." – John Goodhram, CFO at CoolDrive
3. Business intelligence on the go
For many sales reps and managers, data analytics is particularly useful when available on mobile devices. For reps that spend time traveling, time at the airport, time in the car park before heading in to a meeting, or time on a train may be spent preparing to see a new or existing customer. Having access to company data at these times gives sales professionals valuable opportunities to examine the customer's purchasing history, as well as define any new cross- or upsell opportunities for that customer. Through Phocas, Heritage Brands have been able to use sales and gap analysis, identify product lines that are dropping off and why.
"The mobile product is great for our reps, who are on mobile phone based connections. It's fast, easy to access and gives them all the information they need when they need it." – Jamie Pole, Systems and applications manager at Heritage Brands.
4. Improve inventory planning
For CoolDrive's CFO John Goodhram, a key concern was getting the right products to the right customers, at the right time. John wanted to optimize his investment in inventory, meaning that he wanted to minimize overstock as well as understock. With Phocas, John has found that he can adjust the query as he analyses, as to follow his train of thought.
John says "With Phocas I can also look at stock turns, ratio of stock held and commitment to sales, both historic and future".
Phocas for Pronto ERP
Phocas allows Pronto users to use their business data to inform faster and better business decisions. With Phocas, you can integrate data from multiple data sources, such as your Pronto ERP, other ERPs, CRMs, spreadsheets and more. This way, you can have all relevant business data at your fingertips, without having to wait for reports to be generated by IT, or having to combine data in error-prone spreadsheets.