How to motivate your sales reps with data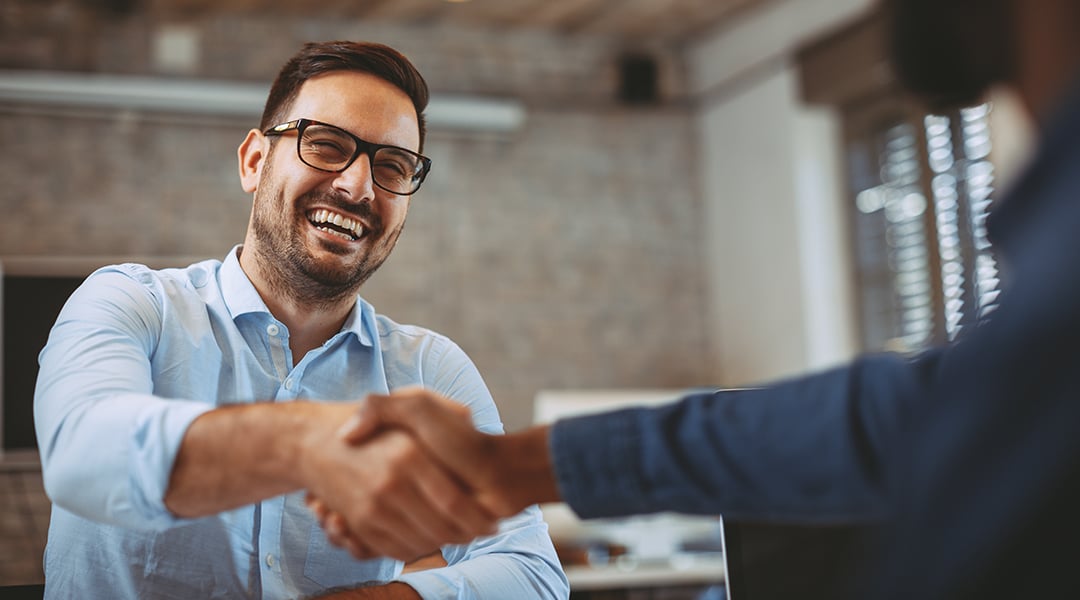 Sales managers have difficult jobs keeping sales reps on the ground motivated as rejection is tiresome. Many successful leaders have turned to data insights to keep their sales teams focused and working smarter. Data insights help to pinpoint high priority sales opportunities, increase close rates and drive employee engagement.
Sales teams may have many different marketing and sales tools in operation. For the salesperson, this unfortunately translates into lots of information for sales reps to get their head around. So the best way to harness all this information is to centralise this information into a business intelligence solution.
High priority leads
Sales productivity can be measured by the rate at which a salesperson increases revenue or profit for the company. In short, improving efficiency comes down to finding ways to become more resourceful with time and working more strategically. Adding structure and focus to the day allows the team to keep the end goal in mind.
Given that sales reps work an average of 50 hours per week, with 23% more of a rep's time spent on administrative tasks, it's important to devise a strategy to free up time for active selling to the right customers. This will require your sales reps to establish a daily schedule that prioritizes what needs to get done and eliminates the things that don't move the needle on their ultimate objectives. For instance, make profitable clients a top priority. Once your important clients have received excellent service, the focus can now shift to new leads.
Create goals and track success with KPIs
In addition to optimizing their time by setting priorities, your sales reps are better equipped to hit their targets when they can create goals and track their success. Goals driven by data are seen as achievable. And by celebrating accomplishments, your team will be motivated to work toward something they can measure themselves against. Your sales reps can monitor their success from their mobile devices and see how they and their teammates are doing in real-time. The ability to see how other team members are doing can motivate them to support and encourage each other.
Cash may not be king
There is no shortage of motivation advice in this era of information. Truth is, while money may be the common denominator amongst all your sales reps, it may not be the most important thing that motivates everyone on your sales team.
If compensation were a sufficient motivator, your people would already be performing. It is critical to identify what excites your people—maybe it's cash, knowledge, prestige, peer recognition or job satisfaction. There are a variety of things that can turn an average salesperson into the sales rep of the month. No two companies are alike so how people are compensated can depend on a number of variables. These include the price of the product they are selling and the sales territory to the number of prospective customers. It's important to find out what motivates each member of your sales team so you can help inspire them to push through the challenging times.
The art of business intelligence in motivation
Regardless of the exact form of motivation you use, what's most important is that your sales reps hit their targets. You need to work collaboratively to track goals and key performance indicators so that everyone can see where they stand at any given time. You, and they, need to know how they are performing so together you can help manage priorities and tasks, optimize their time and identify opportunities.
A business intelligence information solution can pull data from a variety of systems and resources across the company to paint a clear picture of your sales team's performance. The information is presented through easy-to-read visual dashboards that allow you to quickly understand how your sales team is performing so you can make better and faster business decisions.
As you and your sales reps track and manage your goals and KPIs together, you can celebrate individual achievements and team performance, promote friendly competition and motivate each other to do even better.
FEATURED EBOOK
A step-by-step guide to sales data analytics
Download eBook
Fill out the form below to download the eBook.