How to safely reduce your inventory costs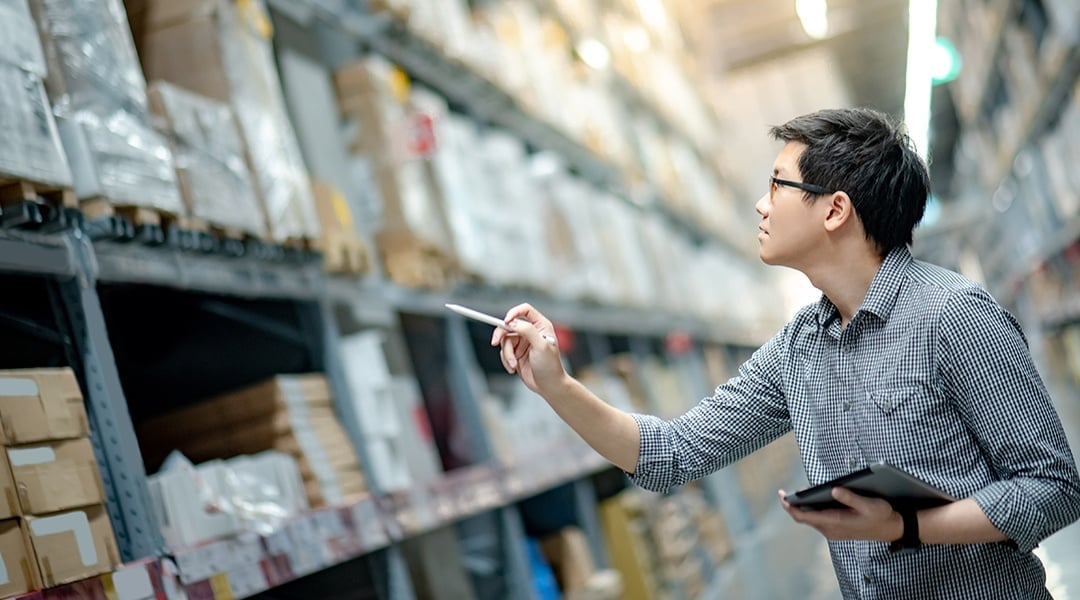 Warehouse, inventory and operations managers understand that inventory is a capital investment, and that holding too much inventory can result in a wasted investment.
Consequently, experienced managers have developed a strong instinct for emerging trends that can guide their inventory management. But what if an inventory specialist combined their expertise with the fact-based data of a business intelligence (BI) solution? This blog will answer that question and discuss three ways companies can lower the expense of inventory by running a leaner warehouse.
Saving on inventory costs
Because a substantial portion of a company's capital is used to purchase inventory, inventory must be sold quickly so that capital can be reinvested in new, profitable inventory. Having too much stock on hand is frequently the reason for excessive inventory costs. Overstocking assumes the risk of a product becoming dead stock, which is stock that is sitting in the warehouse gathering dust because it won't sell. However, lowering inventory costs does not mean understocking. There is a risk to understocking, as well. That is the failure to fulfill customer orders on time and in full. The failure to fulfill a customer's order will cause the customer to find a competitor who can deliver on time in full.
When an inventory specialist combines their hard-won experience and expertise with data analytics, the result is a streamlined inventory system. Balanced stock levels that account for emerging trends and seasonal fluctuations lower inventory expense and maximize the ability to complete customer orders on time and in full.
Understock
Knowing when there is too much stock on hand is critical, but equally important is recognizing when there is too little. Relying on gut-instinct alone to forecast seasonal trends, industry trends, and customer buying habits can be risky. The temptation may be to understock to prevent waste. However, ordering enough inventory to meet customer demand is essential to customer satisfaction. This requires the manager to monitor delivery in full on time (DIFOT) statistics. Failing to deliver in full on time (DIFOT) tells your customers that they cannot rely on receiving their orders when they need them. These customers will inevitably turn to a competitor for the service they require.
Overstock can be just as harmful as understock
Most trends don't emerge overnight, but when they do, they can be difficult to manage. By combining gut-instinct with an intuitive BI solution, an inventory manager is empowered with the facts necessary to respond to unexpected changes as they occur.
The mistake of overstocking can turn your warehouse into a dead stock graveyard. In addition to lost capital, dead stock wastes valuable warehouse space that lucrative stock could occupy. In addition, dead stock requires warehouse staff to spend time maintaining it. The ability to accurately forecast and identify unexpected trends will prevent wasted expenditures. Furthermore, BI offers managers the ability track their purchasing process. For instance, with the ability to monitor the number of products by item over time (I.E. months), an inventory manager can take measures to adjust stock levels accordingly.
The first step to creating a lean warehouse is to clear out the dead stock graveyard. Some solutions include returning the stock to the vendor for a refund, bundling it with another item as a promotion, putting the item on clearance priced at cost, or moving the stock to another region where there is a market. If those options fail, consider donating items such as food, medical supplies, or building material that aren't up to code to a charity for a tax deduction. With the dead stock cleared, implementing a BI solution such as Phocas can help prevent more from collecting
You can cut inventory costs with minimal risk
Phocas eliminates guesswork as it combs through data on sales, inventory, budgets, and more. An experienced inventory manager can use their expertise and gut-instinct to ask questions of the data to uncover new opportunities, streamline operations, and identify trends and patterns. Pairing expertise with analytics enables the company to achieve the competitive advantage.
For instance, Phocas allows a manager to analyze historical trends to accurately predict what products to replenish and when. Running a comparison of sales from year-to-year provides a clear view of increased demand for a product, while a month-to-month performance analysis will identify seasonal fluctuations. Phocas enables companies to purchase only what is needed based on continuously updated inventory data. Additionally, managers can refine the distribution processes of single- or multi-site warehouses with Phocas. Phocas has built-in tools to automate and secure the supply chain with optimized inventory levels. This is critical for products with longer lead times. Knowing your vendors' actual lead times ensures that there is always enough stock on hand to satisfy customer orders, without the risk of overstock.
For more information on reporting metrics, click here or on the button below.
FEATURED EBOOK
Top 7 KPIs and metrics for mid-market executives
Download eBook
Fill out the form below to download the eBook.