What are the costs of not using business intelligence?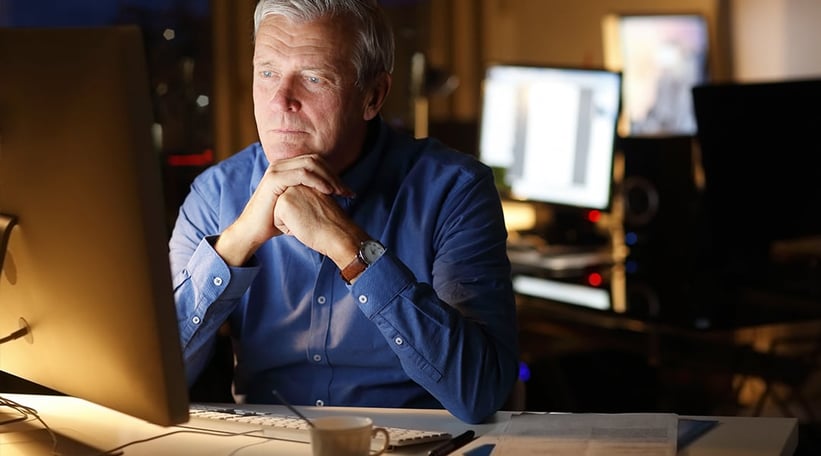 Due to budget and time constraints, some managers believe business intelligence (BI) is not worth the investment. Some people think they're saving money, when it fact, the failure to implement BI will cause the business to lose money. This blog examines a few of those costs.
Your competitors are likely using BI to improve the way they operate
In today's fast paced marketplace, many companies are seeking ways to achieve and maintain their competitive advantage. Innovative BI companies have improved their solutions, making them affordable and easy-to-use in step with the modern, everyday user. As a result, many businesses have already adopted BI solutions and are now benefiting from those insights, leaving their competitors behind.
A recent Forbes article found 54% of enterprises say cloud business intelligence (BI) is either critical or very important to their current and future strategies. The study also found that enterprises' interest and adoption in Cloud BI is accelerating due to the COVID-19 pandemic making work-from-home the new normal.
While larger corporations were often the first to benefit from data analytics, small and medium sized businesses are catching up. Therefore, it is likely your competitors are, or will soon be, benefiting from BI in the form of improved pricing strategies, customer service, marketing, financial management, and more. The companies who choose to continue to operate without an analytical solution will likely find themselves at a disadvantage.
A leaky bucket
In the leaky bucket concept, the bucket represents your company, and your customers are the water your bucket holds. Following this analogy, adding more water in the form of new sales may not help your company if other customers are leaking out at a high rate. ERP systems are able provide information on sales revenue and new customers. However, these systems are not designed to provide analytics on which customers you are losing. Because customer acquisition is far more costly than customer retention, the ability to determine how many customers you are losing is essential to your bottom line.
BI provides real-time data so you can see customer loss as it happens. Empowered with this information, your sales manager can quickly send out a sales representative to determine the cause, a competitor may for example be offering better prices or service, and offer a solution to retain your customers. Understanding your customers' needs and improving their satisfaction will likely draw new customers as well.
BI can also help you design cost-effective targeted marketing campaigns to minimize leaks while acquiring new customers. With the analysis of customer buying trends, it's easy to discover new ways to refine pricing strategies or improve product mixes to match customers' changing preferences.
The cost of over or understock
A skilled warehouse manager will develop a strong instinct for company trends. However, instincts are subjective. Without detailed, fact-based data it's nearly impossible to identify changing trends or plan for seasonal fluctuations, particularly considering how much faster the market is changing today than it did 12 months ago. Your business may be relying on quarterly or monthly reports, however due to relying on IT to customize and do further analysis from these reports, the information provided is often outdated by the time it reaches your desk.
BI enables you to quickly identify and respond to a change in stock turns before you develop an over or understock problem. For instance, a new brand of product may begin to quickly outsell the old brand. Or perhaps a competitor has increased their prices, and customers are flocking to your business. With BI, your inventory manger can see the development in near real-time and quickly replenish your inventory to meet your customer demand.
With traditional static reporting, your warehouse manager will see the increased product sales, but without being able to explore the underlying facts, they won't be able to determine whether they should increase stock levels. Perhaps it's a steady increase in purchases from a range of customers, or perhaps there is rather a specific customer who has received a one-time deal. Without the the ability to explore the data, the manager may incorrectly change warehouse stock for the product. This may cause a costly mistake, especially if the overstock becomes dead stock taking up warehouse space, or if customers start leaving because you cannot deliver their products on time.
Inaccurate idea of profitability
Companies that continue to rely on traditional spreadsheet reporting often find they do not have an accurate figure of profitability. Spreadsheets often contain errors. An internet search will reveal an ever-increasing amount of cases where high profile companies have made fatal miscalculations in their profitability due to a misplaced decimal point or an entry made in the incorrect cell.
Rebate programs can complicate the picture of profitability. Due to the complex nature of rebate programs, it's difficult to accurately determine their benefit. With a BI solution for rebate analysis such as Phocas Rebates, a clear picture of what's happening with your rebates is just a few clicks away. This insight empowers strategic purchasing decisions to reap the most benefit from your receivable rebates. Alternatively, if you offer rebates, using Phocas Rebates for your customer rebate programs will provide precise forecasting to streamline sales strategies.
Having an inaccurate idea of customer profitability can create huge costs to a company. Without knowing your actual bottom line it's nearly impossible to develop effective strategies for business growth, as you may believe your business to be more or less profitable than what it really is.
Time and resources in the IT department
Another cost of not using BI is the expense of maintaining staff and resources to manage the tasks of your IT department. A quality BI solution such as Phocas will save your IT department large amounts of time fulfilling requests for reports. With BI, end users have the ability to print and share the reports relevant to them. By eliminating report generation from the duties of your IT department, they have more time to spend on critical issues such as security.
Competing and incomplete sources of truth
When different departments are relying on different and competing sources for information, conflict is inevitable. For example, your sales manager may find that sales are exceeding expectations. However, your inventory manager may be concerned about each customers' ordering frequency which is causing increased handling and transport costs. These conflicting perspectives are often the result of relying on different data sources. Having different data sources can lead to incomplete information as each source is only collecting part of the truth. This kind of conflicting information can lead to poor decision making. With a quality BI solution, data from disparate sources such as ERP and CRM systems is integrated into one source of the truth, eliminating conflicts and costly mistakes.