How to track your sales reps performance against budget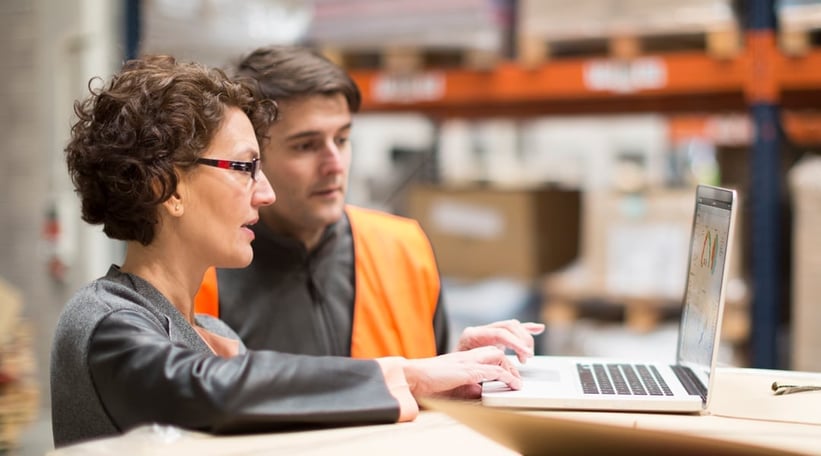 Sales methods must adapt to a rapidly changing marketplace. Therefore, it's crucial that sales teams have access to accurate data in real-time so they can adjust their techniques as needed. Having a clear view of their performance gives them the power to make the adjustments necessary to hit their marks and stay ahead of the competition.
When your team knows how they are performing, they can work collaboratively with their managers, to track their goals, manage their priorities and tasks, optimize their time, and identify new sales opportunities.
How to track your sales reps performance against budget
The ability to analyzing a budget is an important part of any business. Adding a budget stream to your sales analysis enables you to drill down into your sales figures to see how your budget is tracking. A clear picture of your sales team's performance is presented on an easy-to-read visual dashboard. Understanding how your sales team is performing against your budget enables you to quickly make decisions based on the facts.
In just a few clicks, you can see which sales reps are performing well, and which ones may need some help. In this example, we're going to look at our product class.
From modes, select stream. Phocas grid will list options such as products, sales, budget, variance, and variance percentage.

Select products. In this example, the products listings are Lumination, lights and lamps, power, controls, outside lights. Upon review, we can see that we can see the variance for lights and lamps is -$76,492.15 lights and lamps, with a variance percentage of –0.31%.

You have the option to drill down into underlying factors such as territory, sales rep, customer type. In this example, we'll select territory. Doing so, we can see that Western Australia isn't performing as well as expected.

Now we can select Western Australia on the grid, and then sales reps to see which reps in that territory are hitting their target, and which aren't performing as well as they could.

The variance column can be sorted to show positive or negative variances or the highest and lowest earners. In this example, we can see that Chris and Walt aren't doing well and that we really need to explore why they're not performing so well. Select Chris to see her individual sales by product, product class, or product group to determine where Chris is falling short.

Select the star in the upper right hand corner to save each report as a favorite.
How to start a conversation with your reps based on results
Today, many people connect and have conversations over social media. Phocas has developed a social media-type interface that makes it easy to interact with teammates about the information you find in Phocas. So, once you've generated a report and saved it as a favorite, you can share the report with Chris to begin a conversation about the results. In this video, we show you how to comment on the data in the report.
Open the favorited report. A comment panel will open on the right side of the screen. The comment panel is similar to a social media chat thread. Simply type your comment.

On Chris' home screen a talk bubble will appear indicating there is a comment on the favorited report. Once Chris opens the report, he may want to sort it to show information pertinent to the conversation. Once it's sorted, he can check a small query box next to his comment. This will update the favorite on your Home Screen.

In this way, you and your rep can have a back and forth conversation about the report over the comment thread, updating the report as needed.
As you and your sales reps track and manage your goals together, you can celebrate individual achievements and team performance. Your reps can monitor the data in real-time on their mobile devices so they can see how they are doing in relation to their teammates. In this way, you can promote friendly competition. Additionally, you can encourage your team to use the information to motivate each other to meet team goal.

To learn more about other metrics you can use to measure yourself and your team, download this eBook: 10 metrics every sales manager must know and measure.