Dave Boorman brings business nous to Phocas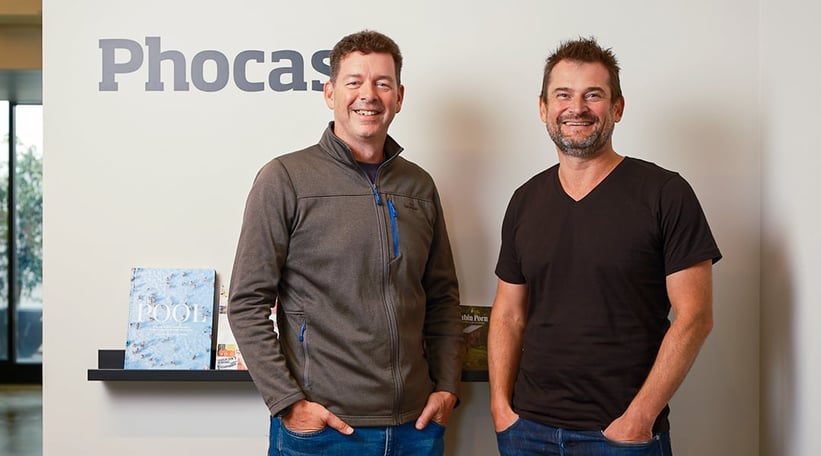 Phocas Software is excited with the appointment of Dave Boorman as the new Chief Financial Officer (CFO). He successfully managed Phocas's recent AU$45 million capital raise, then accepted a permanent role. As CFO, he will support our company's expansion plans as the investment capital is deployed, propelling Phocas to reach the next milestones in its growth plans.
Below is the story written by Yolanda Redrup in the Australian Financial Review.
Business intelligence software company Phocas has put a feather in its cap with its latest appointment, adding former Ten and Seven West Media chief financial officer Dave Boorman to its executive team.
Mr Boorman, who was CFO of Ten Network Holdings from 2015 until May 2018, will help the business scale internationally and get its books into shape for a possible listing in a few years' time.
Speaking to The Australian Financial Review, Mr Boorman said he had taken on the role with Phocas after advising them periodically since February 2019, including guiding them through COVID-19 and their recent $45 million capital raise.
"I had a try before you buy," he said.
"When they asked if I'd join as CFO it was a no-brainer. I'd had a chance to work with the management team and see the level of ambition."

Dave Boorman, CFO, Phocas
Founded in 2001 by Australian entrepreneur Myles Glashier and English businessman Paul Magee, Phocas provides cloud-based subscription data analytics software for manufacturers, distributors and retailers, giving them insights into how to better run their businesses.
Its technology allows people across a company to collate and understand the key numbers critical to their work, thereby allowing them to make better decisions.
Its flagship analytics product competes against tech giant Microsoft's Power BI, as well as Tableau and DOMO. The company counts as customers businesses such as Hairhouse, Gazman, Repco and Bupa Optical.
It has also developed budgeting and forecasting tools, powered by data, aimed at CFOs.
Mr Glashier, Phocas chief executive, said Mr Boorman was a good cultural fit for the company and would be instrumental in making strategic choices about where to deploy capital.
"Often it's a culture shock when you work for a smaller business, we wear a lot of hats, but he's willing to roll up his sleeves," Mr Glashier said.
Mr Boorman was not concerned that his most recent experience has centred on large media companies, rather than fast-growing technology businesses such as Phocas, saying his early career spent working in telcos in Britain and Europe had given him experience with emerging businesses.
"Phocas has basically doubled revenue every two to three years and we can clearly do that again and again. Deploying this investment we now have in the right way will accelerate that even further," he said. "I'm looking forward to keeping that growth going."
The bulk of Phocas' revenue is generated offshore in the US and Britain and the business employs 240 people globally.
The company also recently created an "innovation hub" in Christchurch, New Zealand, hiring more than 40 people there.
By the end of the year, Mr Glashier expects the business to have more than 300 employees. He said the business had been able to find talent easily in New Zealand, but it was a different story in Australia and Britain.
"Sydney is a really tough market. We're seeing everyone has huge growth plans," he said.
"We tried setting up a research and development team in the UK but pulled the plug because it became too hard to scale."
The business targets mid-market customers with $10 million to $500 million in revenue, but also has big enterprises such as Hoyts as customers.
Its new budgeting and forecasting product will allow the business to attract both smaller and larger clients.
Until its recent $45 million capital raising, which was supported by Ellerston Capital and OneVentures, Phocas had little outside investment for the better part of two decades.
The company is on track to record $50 million in revenue this year. Mr Glashier said part of Mr Boorman's role was to get the business set up to run like a public company.
"[Listing] is definitely one of the options we have," he said.
"As part of Dave coming on board, it's helping us get governance and business right.
"We thought let's start to run the business as though we are a listed business now in case that opportunity does arise. We've also had a lot of interest from the growth equity players in the world, particularly after the last raise."
To learn more about financial planning and analysis software for the mid-market, download this e-book.