Three ways building suppliers can get ahead of the competition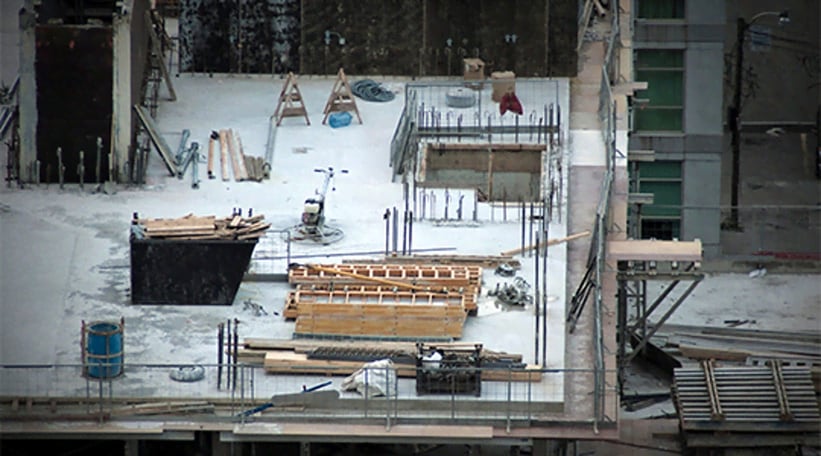 In this blog, we discuss how building suppliers can improve customer service, better understand their margins, identify trends, and refine inventory management to stay ahead of competitors.
(1) Better servicing of existing customers
Providing exceptional service to existing customers is a key factor in achieving and maintaining a competitive advantage. There are a few ways in which building suppliers may achieve this. First, offering your customers products that complement what they are already purchasing. For instance, your construction company client may be purchasing decking materials from you. By offering a deal on fencing materials with their purchase, your customers will appreciate the added value you bring them. In software tools like business intelligence, you can easily spot what product combinations your other customers are buying from you. Using this knowledge to offer other customers special deals can greatly improve your sales figures, and customer satisfaction.
These types of accommodations are typically made at the discretion of account managers or sales reps, and are often based on intuition or 'gut feel'. However, by using business intelligence software all sales managers and reps are empowered with hard facts and trends. With business intelligence, building supply companies can quickly and accurately identify the products each customer is buying, and the additional products they should be buying.
For example, after looking into a customer's purchasing history, you may see that they could be buying products that go together, like hardware for the exterior doors they are ordering. You now know your customers are getting some of their product somewhere else. They may not be aware of your full product range, or perhaps the sales person servicing the customer is not familiar enough with the product to be able to sell it. Either way, this insight may save your business a significant amount of lost revenue.
(2) Gain a better understanding of sales margins
To increase sales margins, many building supply businesses provide rebates to customers. One rebate may be offered to customers based on a definite purchasing volume. Another rebate may be offered for purchases exceeding a certain volume. These rebates may be permanent, or offered for a limited time as part of a marketing campaign. Having several different rebates makes it difficult for businesses to accurately see their sales margins, or to predict future margins.
Business intelligence provides you with a precise view of your profit margins. With Phocas, you can enter and calculate both payable and receivable rebates, as well as manage the number of tiers you are using. You can also choose to restrict rebates to a designated amount of time. With the ability to track your rebates, you can calculate and understand your sales margins without the need to make complicated calculations in Excel. This is an invaluable benefit, as spreadsheets are prone to errors. Spreadsheet calculation errors have had substantial financial consequences for several companies. With business intelligence, you gain an accurate picture of your actual and projected sales margins. With a clear view of what's actually happening, you can easily adjust rebates on specific products to meet your profit goals.
(3) Understand and predict market demand
To achieve an advantage over your competitors, it is critical to understand market trends. For instance, a failure to recognize and quickly respond to a decreased demand for vinyl siding may lead to dead stock, turning your warehouse into a graveyard for this product. The ability to identify and rapidly respond to changing trends can also decrease your backorder volume.
A quality data analytics tool enables you to examine your sales trends per item, product category, region, or type of customer. Trends can be examined year on year, or for customized time periods. This way you are able to see both overall increases or decreases in orders for an item, while also taking into account any seasonal trends. These trends can be displayed graphically on your dashboard and shared with team members or staff in other departments.
In today's competitive marketplace it is essential to utilize a business intelligence tool to help set you apart. Many companies without a business intelligence solution are finding themselves left behind. But by adopting a tool like Phocas, you can quickly and easily achieve the competitive edge by managing profitability in times of volatile demand, by seeing which customers are in decline or have stopped buying certain products and quickly respond. Additionally, you'll improve customer satisfaction with increased delivery on time and in full (DOTIF) percentages.
To learn more ways data can help your building business, download our free Building Industry eBook by clicking the image below.