What makes a good business intelligence solution?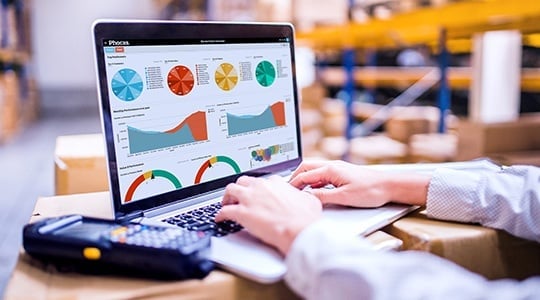 Business intelligence (BI) is no longer the new kid on the block, but when it comes to analyzing data it is still the most reliable.
As BI becomes more common, it can be tricky to find a provider that delivers exactly what you need.
In this blog, we will discuss some of the more important functions of a good BI solution that you should consider before choosing a provider.
A whole of business solution
Some products only offer sales analytics, which is fine, but with so much data, the right BI solution can help you do so much more.
Trying to keep up with all the available data can be exhausting. There are sales figures, inventory data, financial management information and even KPI and internal performance data to wrap your head around. If your company lacks the right analytics solution to help you make data-driven business decisions for the whole company, you could be missing out on gaining valuable insights about the true performance of the business.
Industry recognition
If you're thinking about investing in a good BI solution for your business, you will naturally want to know that it's reputable. One of the most globally-recognized annual user reviews that you might want to refer to is the BARC BI Survey.
The BARC BI Survey is based on findings from the world's largest and most comprehensive survey of business intelligence end-users, and is run annually. Software users responded to the survey answering a series of questions about their BI software. The survey offers a comparison of leading BI products across 29 different categories including business value, customer satisfaction, recommendation, and vendor support.
Checking that your chosen BI solution is highly regarded in surveys like this is a great way of ensuring you're getting a product that will deliver exactly what you need.
Ease of use
A BI solution should be easy to use. No one wants to invest in a product that only a tech expert can navigate.
Choosing the right BI solution for you might simply come down to having a full range of benefits available to users across the entire business. This requires a solution that means users don't need to be spreadsheet experts, or wait days for reports to be generated by IT.
Self-service BI lets you drill down into the data and discover what's happening below the surface of your business, without having the technical expertise of an IT professional or commit to months of training.
Support and learning resources
A good BI solution will have great employees who put the customer first. Support should be available by phone or email and not cost you an arm or a leg.
You will also want to make sure there are plenty of training resources available, because as your company grows, so will your BI needs.
Good BI solutions offer free online training, free global customer training days, free community forums and other great resources to help you learn and grow.
Phocas makes sure important information is available to you when you need it
You don't have to be a spreadsheet expert to use Phocas. Anyone from management, sales, inventory and purchasing to finance can analyze and make sense of the available data that currently sits locked-up in your ERP and other systems.
Phocas is a whole-of-business-solution that helps you get answers to your pressing questions in seconds, bringing together data from across the business into one source of truth.
Thousands of customers around the world use Phocas to categorize opportunities, identify trends, spot challenges and threats, grow profits and save time.
It's an intuitive, user-friendly solution that simply displays the facts and allows you to chart and graph what's happening across the business, share data points and trends and drill in to get clarity about your company's performance.
Don't just take our word for it. Download your copy of the most recent BARC review to see what Phocas users have to say. Simply click here, or on the button below, to download your copy.
FEATURED EBOOK
Top 7 KPIs and metrics for mid-market executives
Download eBook
Fill out the form below to download the eBook.