Business KPIs: 5 important characteristics to be effective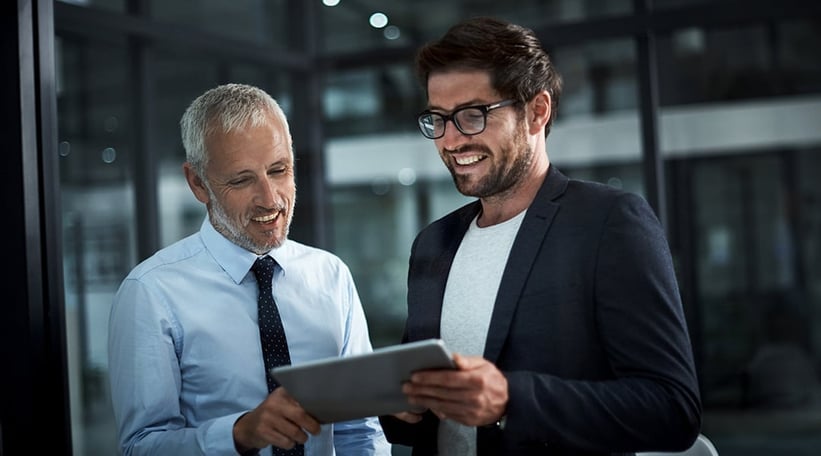 To remain competitive, business managers need to track how company-wide goals are regularly progressing. Setting business key performance indicators (KPIs) is one of the easiest ways to do this. Unfortunately, many people get their business KPIs wrong, by measuring too much, focusing on the unhelpful types of KPIs or copying the metrics others are using. But for KPIs to be effective, it's essential that managers consider what they need to know and then set business KPIs to measure their specific strategy.
Read on to find out the five features that make an effective KPI and how to measure them in your business.
Simple
A good KPI should be simple, straightforward and easy to measure. Business analytics expert Jay Liebowitz says that an effective KPI is one that "prompts decisions, not additional questions." For example, "How many customers did we add this quarter?" is clear and simple.
Everyone involved in a goal should be able to recognize their role in enacting a KPI. If a goal is clear, people can make practical decisions that lead to achieving the and exceeding business goals.
Relevant
As important as it is for a KPI to be simple, it must also be relevant to a specific team or strategy within an organization. A question such as, "Are people who are buying printers also buying ink?" is most useful for sales managers. This KPI can help the sales manager better understand where additional cross-sell opportunities lie within an existing customer base.
Relevance ensures the right decision makers are responsible for measuring specific KPIs — increasing the likelihood of a successful outcome.
Aligned
KPIs should always trickle down from the overall strategic goals of an organization. As a result, they need to be aligned and not unintentionally undermine each other.
While some organizations focus on attracting and acquiring an ever-growing number of new customers, for other businesses this may not work inside the overall vision.
For example, a business that places emphasis on customer satisfaction would have a more central focus on customer retention than new customer acquisition costs. An example of a Customer Experience KPI for this type of business might be, "How many clients has sales rep X visited this month?"
Make sure that KPIs are always supporting the overall strategy of the organization.
Actionable
It's no use tracking KPIs for the sake of it. Managers must build business KPIs that positively affect the company. As such, not only should they be easy to understand, but teams should also know how to achieve an effective outcome. Tracking unachievable goals can be a big de-motivator for employees.
Leading KPIs are just that, performance measures that are known to result in a positive outcome that can be measured as a lagging KPI in a month's time. The more realistic the goal of a KPI is, the more likely teams are to reach it.
Instead of setting large, complex and lagging KPIs that can take time to report on, an organization might want to start small. Think "contact customers every X months" rather than "reduce customer turnover rates by Y%". By setting KPIs that challenge employees and are easier to report, an organization can not only track the progress of a business KPI closely, but also boost morale.
Measurable
It might seem obvious, but the best KPIs are easy to measure. An effective KPI avoids generalized goals like, "Improvement in warehouse department." Instead, an effective KPI should be based on a solid, focused goal that can produce qualitative and quantitative measures. A good example could be to "decrease dead stock by 20% within the next quarter". But it's not much help you can only measure a KPI occasionally, making it a lagging indicator of good business performance.
A good way to reduce the lag of KPI measurement is with a business planning & analytics (BP&A) solution. BP&A software aggregates all the data from your various systems and gives you a single source of truth, making it quick and easy to analyze. The right BP&A solution will let you ask questions of your data to make critical decisions based on facts rather than gut feel.
Not only will you be better placed to accurately and effectively measure your business KPIs, you will also have more detailed insights into how your business is performing, leading to more informed forecasts and decision making.
Going back to the deadstock example above: If you are able to get daily updates on stock levels with ease every day, your team can quickly pivot to update marketing or change pricing to get stock sold and hit targets before it becomes a bigger problem.
Choosing the right BP&A solution to measure your KPIs
As business analytics becomes more common, it can be tricky to find a solution that delivers the exact KPI reports and KPI dashboards that you need. While some vendors offer BI tools with prebuilt dashboards and scorecard templates, it can be difficult to adapt them to suit your business., Phocas offers a whole-of-business solution that can be used by anyone in the company to consolidate financial and non-financial data and report on both, a BP&A platform that can be easily modified to suit your business objectives.
It's an intuitive, user-friendly solution for all skill levels that becomes your single source of truth.
To learn more about the most effective business KPIs, and how you can use them to improve your business, download a free copy of our eBook 'The top 7 KPIs for CEOs and Executives'.