Getting the most from your visual BI solution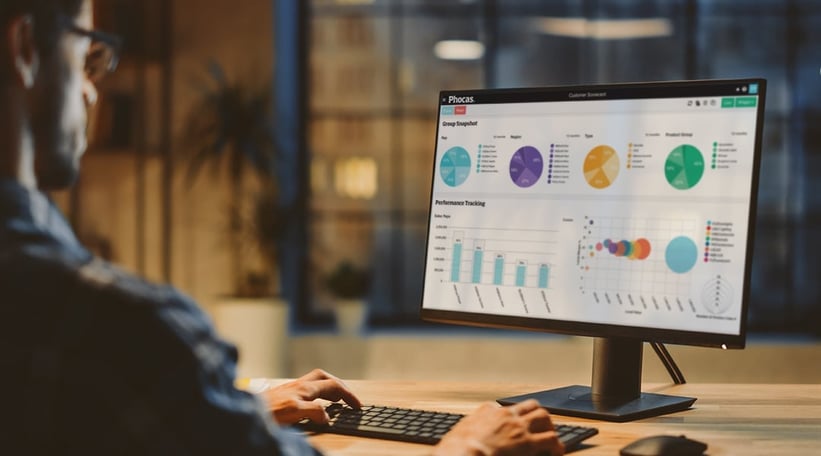 Knowing how to get the most out of your visual business intelligence (BI) solution is essential to your business' success. It can transform your BI software from just another business system to one that everyone wants at their fingertips. Adoption rates will go up as people share new opportunities, save time or better understand financial performance.
The benefits of promoting proactive continuous learning in your business are well known. There are simple steps you can take to further develop your employees' BI skills, and help them become pros at using your chosen BI software to make better business decisions, even if they're not technically minded.
Take product learning out of the 'too hard basket'
Getting your hands on a new software product is exciting, especially when it's a BI solution that lets you see the data that makes your business tick. However, the promise this offers can often be only partly fulfilled, due to lack of confidence, lack of time to learn, insufficient help and fear of rolling the software out. After all the effort of getting new software, it languishes in the hands of a few knowledge holders.
To take product learning out of the 'too hard basket' and make it accessible for everyone in your business, you need to have confidence in two things: one is that 'you can't break this thing', and the other is that your BI solution takes customer learning seriously.
Insist on superior software support
With a 97% customer retention rate, we know our customers think highly of Phocas. There are many reasons our customers love Phocas, but one particularly important reason is that we are committed to providing a superior level of support. In addition to a dedicated Customer Experience Team, and a comprehensive Help website, Phocas has a refreshed and expanded customer learning Academy. There are over 100 how-to learning videos covering features including grid nesting, charts and Financial Statement tutorials.
Customer learning at the forefront, not an afterthought
We've used some our best people, who work with customers all the time, to deliver short, sharp videos on topics based on their interactions with customers. Whether you are an executive, sales leader, inventory manager, or in finance, marketing or IT, a beginner or an administrator, the Academy has something for every Phocas user. We've introduced guided learning modules, so you can choose to watch an individual video or a whole series.
We understand that training and educating staff is a critical factor for successful BI user adoption. We have taken a proactive approach by providing learning content that pre-empts some of the common questions our customers ask us. This also helps keep our customers at the forefront of each new development, by demonstrating how they can use Phocas to see into their data. We understand our customers, and we take their learning seriously.
A recent example of a new customer, Waterco wanting to create a data-driven culture was to initiate including all Phocas training academy videos into the company's intranet and onboarding programs.
Remove obstacles from continuous learning
When introducing BI software, you'll often hear the following challenges being presented as reasons not to use the solution:
'Staff tell me they haven't got time for training': The Phocas Academy handles that by offering a number of quick 3-minute stand-alone videos to watch at your leisure. There is no need to complete a whole course, and no time-consuming quizzes at the end of it.
'I never know where to look for the information': Phocas has in-product help links and hover tips that take you straight to our Help site. From there you can read further, or switch to the Academy.
'I find training manuals off-putting': For many people, videos are a preferred method of learning. The Phocas Academy now has around 100 videos, recorded and edited to a high standard by our multi-talented CET experts. One of the reasons the Phocas Academy is so practical and easy to use is that the people who record the videos are the people who work with customers.
Knowledge boosts productivity
If your staff really understand how to use their BI solutions to make sense of their data, they are going to be more engaged, more efficient and more likely to share knowledge and time-saving shortcuts with colleagues.
'I love it when I take a customer to our online academy and they email back saying they not only found what they need to know, but also took 3 minutes to watch a related video and learned a time saving tip they never knew existed. That's really empowering for them'

Elizabeth Birch, VP of Customer Experience, Phocas
To check out the Phocas academy, click here or to learn more about getting a Visual BI Solution by downloading this free eBook: Building the Case for Business Intelligence