Why leading BI vendors are committed to customer success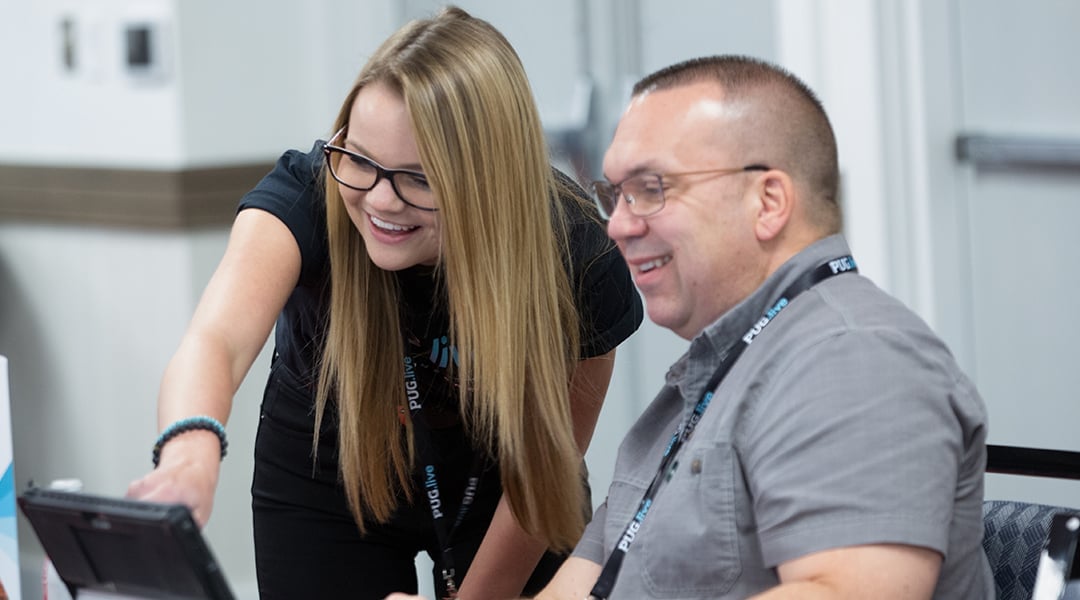 All BI vendors want customers that are loyal, use the product often and share their positive experiences with others. Unfortunately, not all software companies are doing what it takes to ensure that their customers remain happy and continue to gain value from the software and the business relationship. It's the leading BI vendors that resource and commit to customers' success that you need to seek out.
Despite a customer's financial commitment to a software vendor, not every BI software company has allocated the necessary resources or built the infrastructure to commit to customer success. This begs a question that anyone considering purchasing business intelligence software should ask, "Are you committed to my success with your software?"
If BI is not something that has been part of a company culture, a little more attention may be necessary to increase buy-in from everyone in the organization. The truth is, some BI software providers don't look at the customer lifecycle beyond the installation and on-boarding but a commitment to customer success requires more than an online FAQ and a support email address.
If you're considering an investment in BI software, it's important to understand what the vendor's commitment to customer success looks like. The best vendors start with a customer success team with the sole mission of making sure their software helps you meet your business goals and objectives.
Phocas customer success consultant, Karen Isbister explains how the Phocas customer success team is set-up to help people get the most from Phocas data analytics.
1. Why is it important to have a customer success team for your BI software?
To help our customers get the most out of their Phocas investment. While Phocas is designed to be a simple, self-service tool that empowers its users to make better business decisions using data, it can be a bit overwhelming at first, just like any new software. The Customer Success team is here to make sure our customers are happy and successful with Phocas, right from the start.
2. If the software is easy to use, why do you need a success consultant?
Our software is definitely easy to use, but like anything, it takes some time to learn the ropes. Think about your cell phone… you probably figured out how to call and text people fairly quickly on your own, but did you immediately know how to do a screen recording or send text messages with lasers? Probably not. It usually takes some coaching from a knowledgeable source to learn half of what it can do. Same goes for Phocas. The goal of the Customer Success Team is to make sure you have a designated person to help you expand your knowledge. Every customer utilizes Phocas in different ways, sometimes in ways we haven't even seen before, so there is always something new to learn.
3.What does a Phocas customer success consultant do?
We go beyond the basic training, demo new modules, help answer "how to" questions, discuss ways to enhance their Phocas experience with new databases, favorites, modules, etc., teaching our customers how to be self-sufficient with their data (not having to wait for someone else to create a detailed report).
4.Does a Phocas customer success consultant work with one person in a business or many?
While we normally have a 'main' contact, many individuals and business units utilize Phocas, so we are happy and able to work with anyone.
5.What is the role of training in a customer's success?
Whether it's a simple trick they weren't aware of in a 101 Training or teaching them how to create favorites such as GMROI, training is essential to take your Phocas experience to the next level. Training delivers the knowledge that will empower users to get into Phocas and uncover areas of opportunity and make critical business decisions with their data.
6.Does a Phocas customer success consultant charge a fee?
Our time as a resource is complimentary.
7.How do you know when a customer is successful with BI? What are the signs?
There are a few ways to tell:
a. During the implementation process, the Implementation Team will ask the customer what success looks like so they know if they've met their expectations.
b.The Customer Success consultants will try to schedule customer check-in calls (Account Reviews) periodically to make sure the customer is happy with Phocas. During those calls we will ask how they are utilizing it and if they need help in any area. We will also talk to them about any new Phocas modules or products that have come out (Financial Statements, CRM, etc.) that they don't have. Usually if a customer is unhappy, they will reach out, but we also try to uncover areas where we can improve before it becomes a bigger issue.
c. Users and departments share data using the Phocas interface, ensuring a single source of truth
d. The customer needs additional users because they want more people on their team analyzing data.
8.How long does it take to get an ROI from Phocas?
Every customer is different, but with Alerts and Favorites such as Declining Customers, Declining Products, etc. we are able to help our customers identify opportunities right from the start.
9.What difference does a customer success consultant make?
I like to think we make a huge difference with every customer, but it really is different for each one. Some of our customers get a quick 101 training and they take off! They'll talk to me a couple months later and end up showing me new tricks. Others utilize their Customer Success consultant more often and we work together to create valuable content. Regardless of how often they need us, we just want to be a great partner to our customers. We often ask our customers to keep us in mind if they have a data process at work that they wish could be done in Phocas, because often times, it can. We can take a long, tedious process and make it quick and easy for them. Sometimes it can be done with their current setup and sometimes it requires a bit of custom work from our Services Team. Either way, we're happy to help them identify a potential solution.
10. Can you provide an example where you solved a problem for a customer?
So many examples. We help solve problems anywhere from super simple to more complex.
Easy examples: How to change profile settings for users, show customer zip codes for tax purposes, add a new time period, change the default time period,
More complex examples: create GMROI favorite, load new budgets
3. A few more Complex additions - discuss and create executive level reporting, analyzing and reducing inventory holding costs and inventory turns
Why Phocas?
Phocas has invested heavily in creating a customer success team with the purpose of helping customers achieve their data-related objectives. Our investment in a customer success team is a significant point of difference that adds value to our business relationships as we work to support our customers and their BI journeys. When it comes to Phocas BI, you won't go at it alone.
Phocas was ranked the #1 Business Intelligence Tool in the 2020 FrontRunners guide by Software Advice. Phocas scored highest in both user categories with a score of 4.5/5 for "usability," which is a weighted average of "functionality" and "ease-of-use." Phocas also achieved the top score of 4.75/5 for "customer satisfaction," which is a weighted average of three user ratings, which are "value for money," "likelihood to recommend" and "customer support."
For more information about leading BI vendors and how to go about getting data analytics, download this ebook: Digital transformation strategy 2.0: 4 reasons your strategy needs data
FEATURED EBOOK
Top 7 KPIs and metrics for mid-market executives
Download eBook
Fill out the form below to download the eBook.